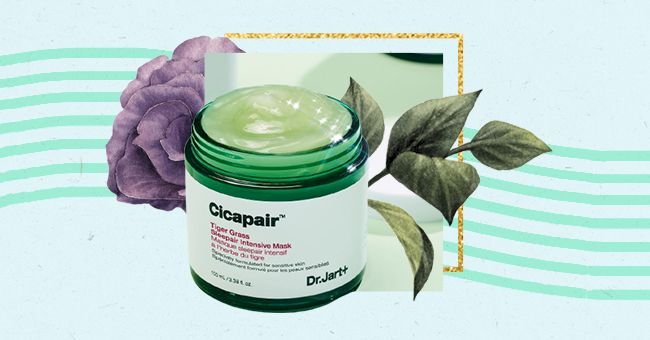 Dr. Jart+ Cicapair Tiger Grass Color Correcting Treatment: Is The TikTok Famous Cream Worth The Hype
TikTok is famous for bringing us weird and wonderful skincare hacks and beauty tips, and this color-correcting treatment is one of the newest in the series of you-have-to-try-this products.
Anyone who spends even two minutes a day on TikTok will have seen the myriad of videos giving tips or hacks on how to do just about everything. Still, a favorite is beauty videos, especially when they seem to be as effective as this treatment.
Many women spend a lot of their time looking for ways to perfect their look, whether that be their style, hair, or overall features. This treatment claims to block out redness and even the facial skin's pigment. We are bringing you the reviews.
This product is a cream treatment that contains SPF30 and claims to rid the skin of the appearance of redness and scarring. Its green hue cancels the appearance of redness on the skin, much like any green color-correcting concealer might do.
The product is also said to restore the skin's strength and treat any minor blemishes you may notice. It is a cream that can be worn on its own or under your foundation. It has been said to work better than any primer.
Whether or not this product works is dependent on who you ask and how that person uses it. From trawling through reviews, it seems that it works better for those with lighter skin tones as it does tend to lighten the person's skin shade slightly. Those with darker skin tones end up looking very pale, almost grey. It's much like any other sunscreen in that way.
This product does cancel out redness very well, which means that if you have a darker skin tone and want to use it under your moisturizer and foundation as a skin primer, you definitely could. The secret with this product is blending. TikTok users have said that it's best to warm the treatment up in your hands first so that it glides on easier and then massage it into the skin until it's thoroughly blended.
Some reviewers said that they loved that the formula absorbed so easily into their skin; they said it evened out their skin tone, and others said that it was just like any other sunscreen that forms a chalky cast on your face.
Armed with all the information we've given you and the ability to go and look at a few reviews yourself, you can decide on whether or not you want to spend the $19.00 and test the product out.
The brand has hinted at new products in the range being released on their Instagram pages; may be using all the products together will make for better results.