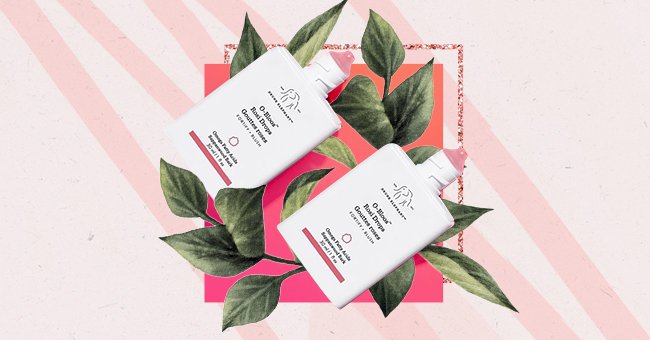 Drunk Elephant Releases A Blush
Popular skincare brand Drunk Elephant's brand new pigment offers a nourishing formula with a peachy rosy finish for the skin.
Drunk Elephant has garnered a cult following for its beloved skincare products. From the brand's T.L.C. Sukari Babyfacial Mask to the must-try Protini Polypeptide Cream, and not to mention some of its body care and hair care goods, Drunk Elephant has quite the reputation.
Now the fan-favorite brand is making a foray into the makeup industry with a hybrid blush product titled "O-Bloos™ Rosi Drops."
Drunk Elephant O-Bloos™ Rosi Drops
With the aim to give your skin that "flattering nobody-knows-why-you're-flushed flush," the formula is designed to give a subtle peachy glow to the cheeks and skin.
You can mix the Rosi Drops with your daily moisturizer to use after your serum and for a full face of subtle, radiant color all over. Alternatively, you can use it on your cheeks as a blush for just a flush of color. However, the formula is buildable, so if you're looking for a more obviously peachy-pink color, you can achieve that look.
Drunk Elephant also brings its skincare experience to the blushy product. The blush contains a concentrated solution of antioxidants formulated with white tea, grapeseed, cocoa extract.
The Formula
As has come to be expected from the brand, the new offering is 100% vegan, getting the pinkish pigment from the bark of the Sappan wood tree.
Just a few drops will go from opaque to translucent when blended into the skin and picks up the pink undertones to give the fresh from a light jog look.
Blush has become all the rage recently. "New York Times" reported that it was the third-most sought-after beauty product in the United States. It's no wonder that it's risen in popularity with the prominence of the "skinimalism" trend. It is the ideal tool to inject some life into the skin and add color to your overall complexion.
Availability
For those eager to try it out, you can get your hands on the O-Bloos™ Rosi Drops for $37. "Hypebae" reports that the product will release on the Drunk Elephant website and at selected retailers like Sephora.