Each Zodiac Sign As A Famous Painting
Astrology suggests that the zodiac influences how we think, feel and behave like human beings. Coincidentally, art, in all types of forms, can influence all of the above in humans as well.
Human beings are complex creatures that are affected by many different things in life. Astrology lovers are aware of the suggestion that the zodiac and the stars can affect the rest of our lives.
Although the concept may seem fantastical to some, we think that there is some beauty in it, like art. As a result, we've paired every zodiac sign with a famous painting to celebrate the zodiac artistically.
Aries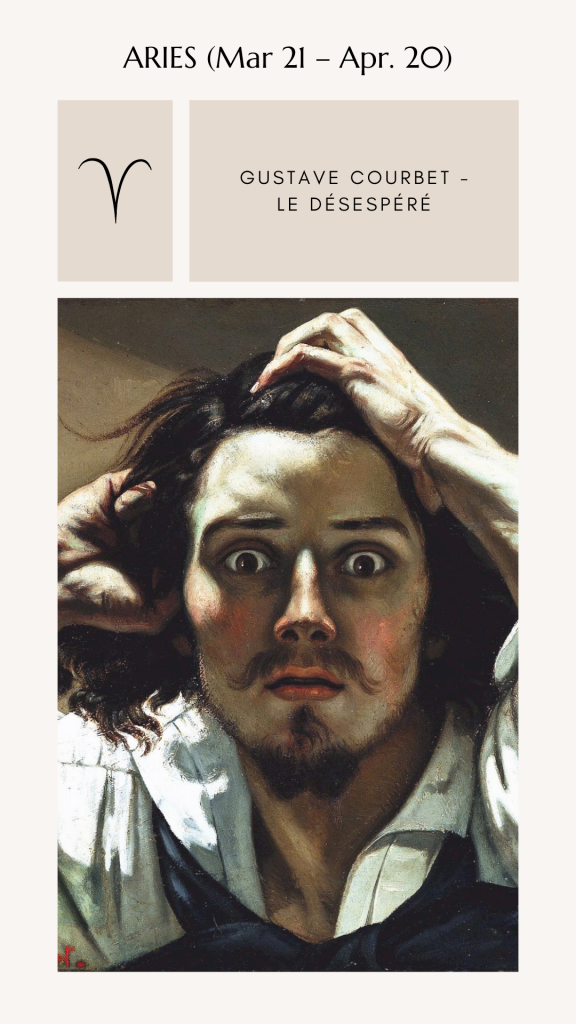 Wide-eyed, beautiful, and passionate. These are all things that the painting and Aries have in common.
Taurus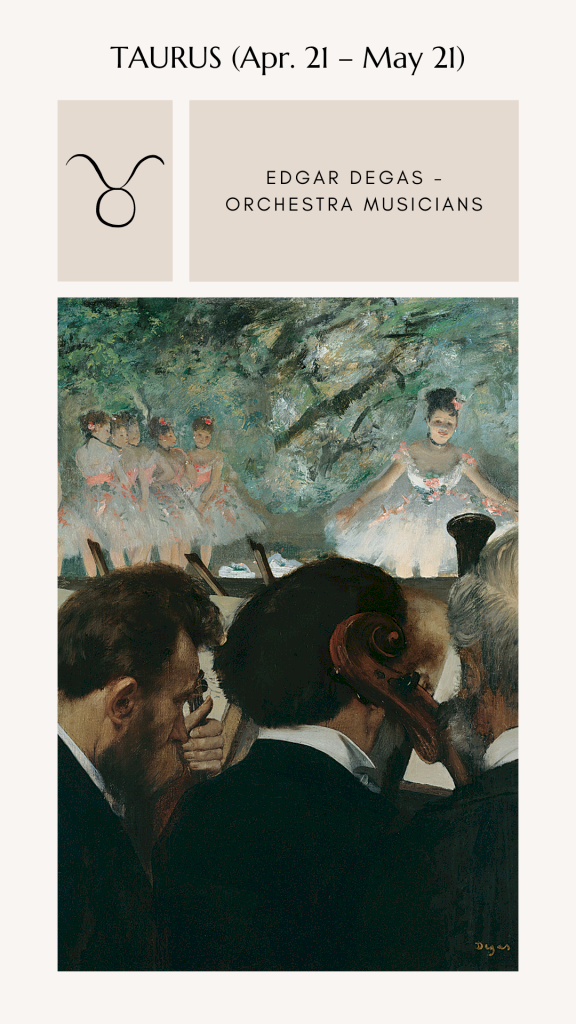 This stunning oil painting gives off romantic Taurus vibes.
Gemini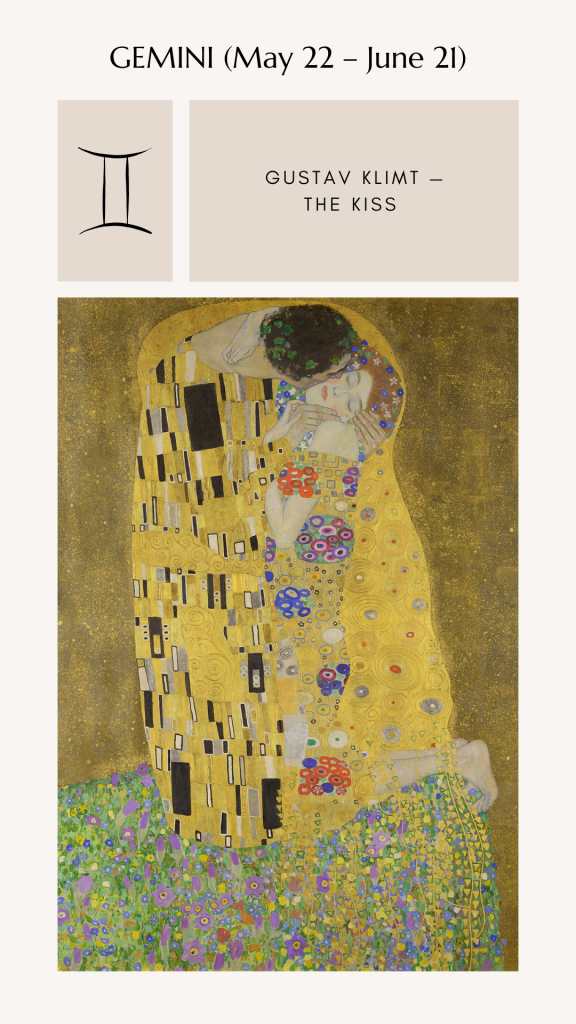 Gemini's pair perfectly with this sensual yet sweet piece of art.
Cancer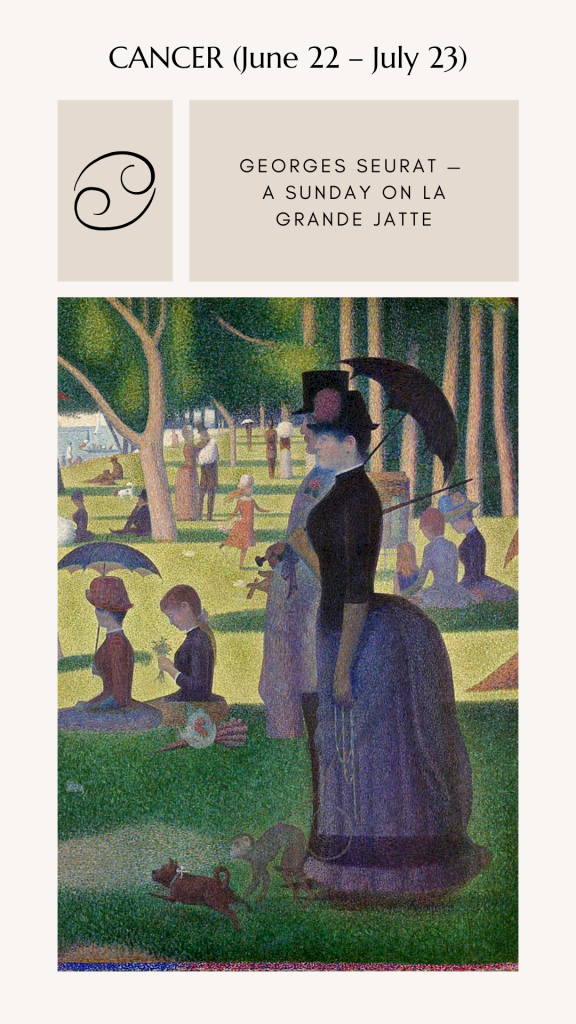 A fine day in the park is the only way to depict Cancers in a painting.
Leo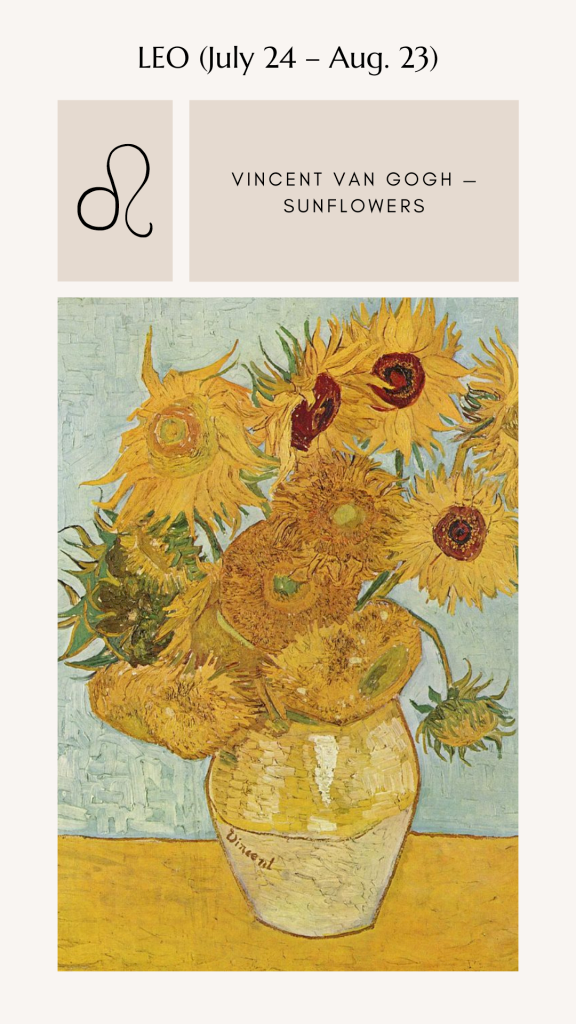 This painting is as bright, attention-grabbing, and as pleasant as a Leo.
Virgo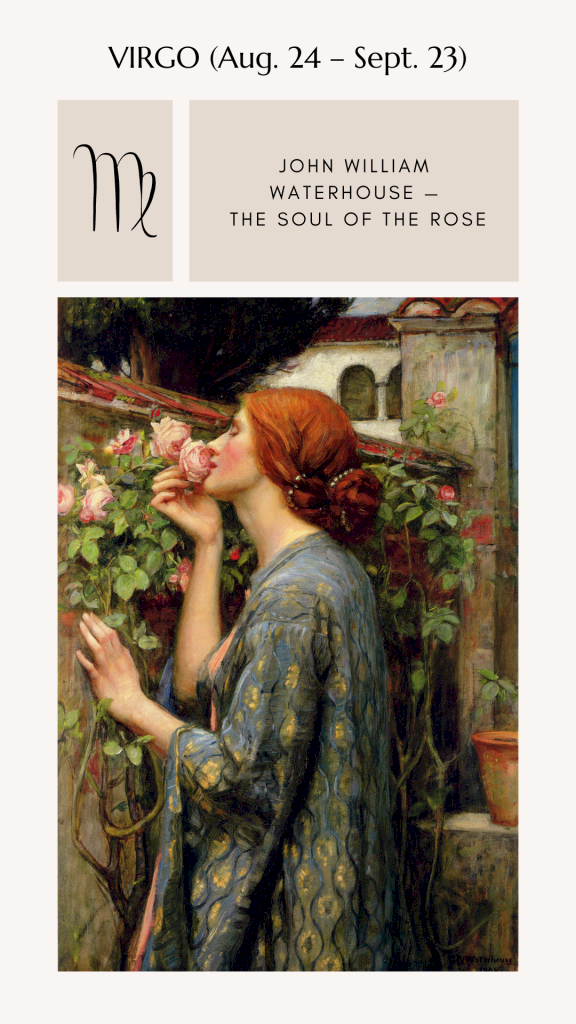 This is a reminder for Virgo to stop and smell the roses.
Libra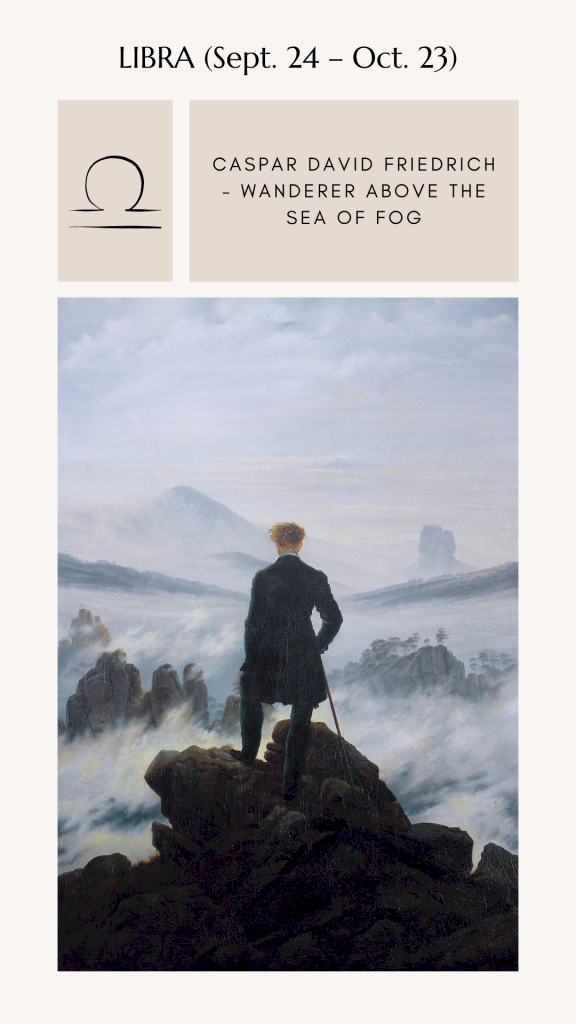 Rare footage of a Libra taking it all in after making one decision. Don't worry, Libra, you deserve it.
Scorpio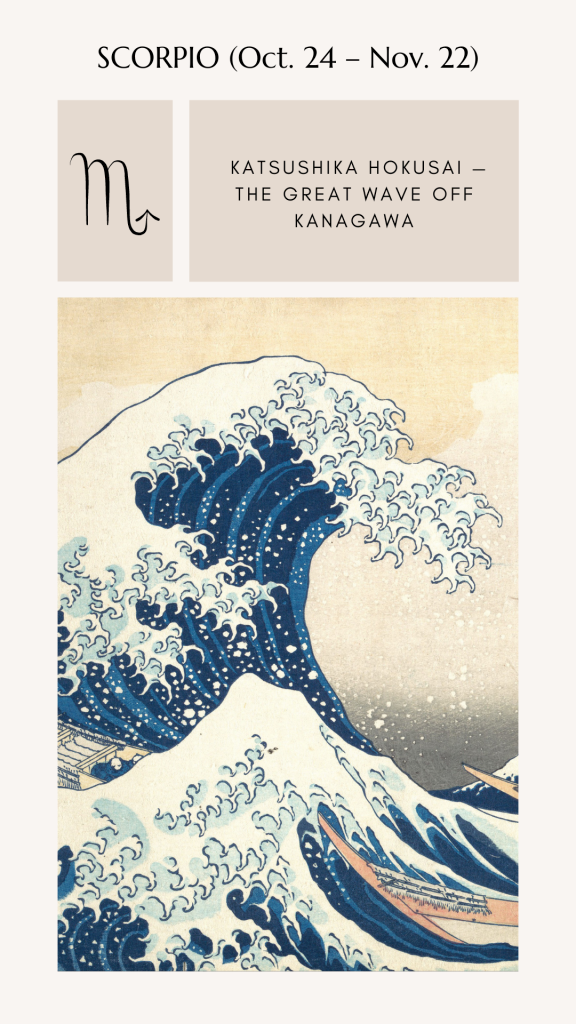 We all know that Scorpios are as brave as the ocean's waves.
Sagittarius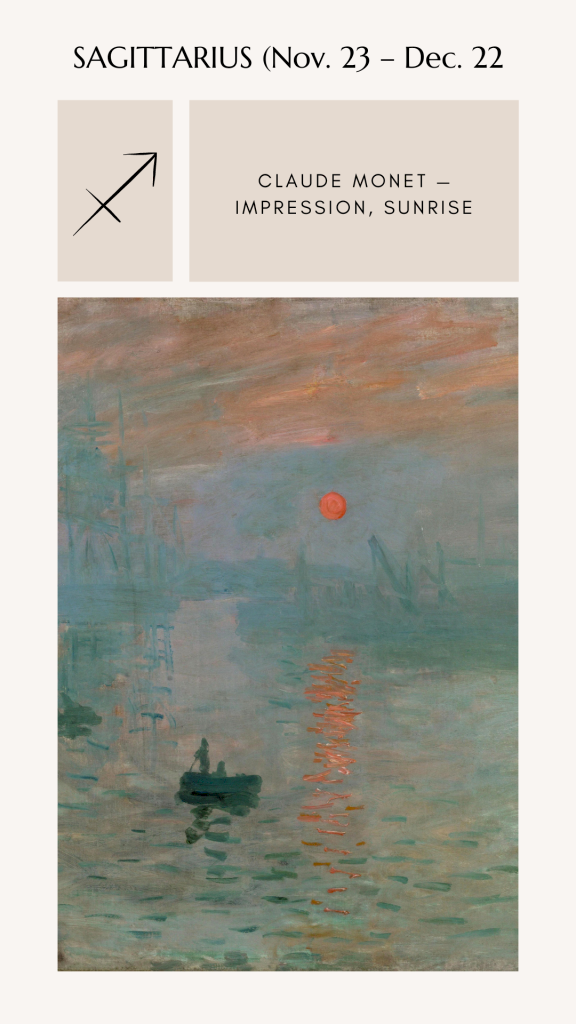 A Sagittarius's optimism is like a sunrise after the night.
Capricorn
Capricorn's are as alluring as the backstory of this famous Da Vinci painting.
Aquarius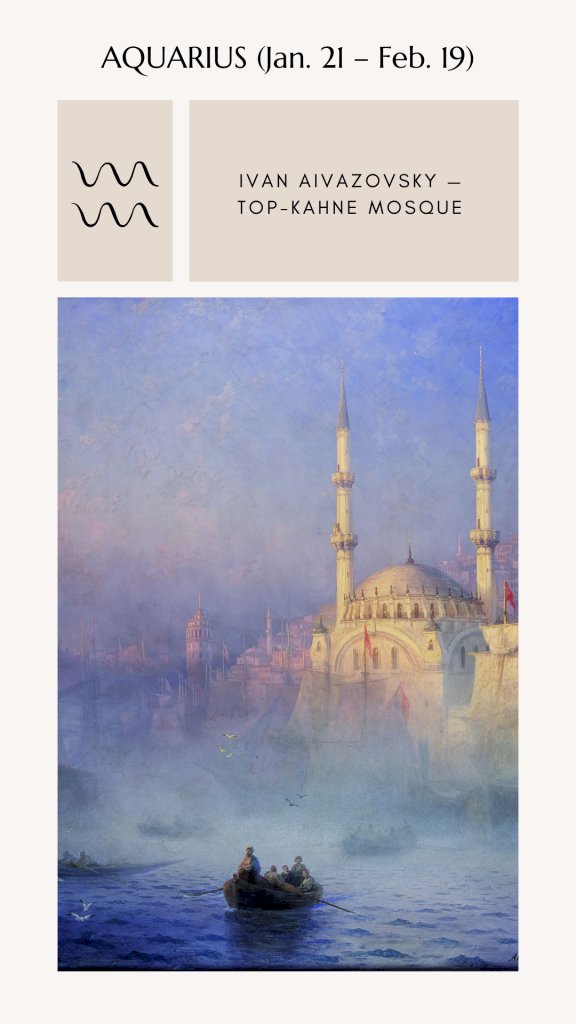 This painting portrays a busy seascape to feed the water bearer's adventurous soul.
Pisces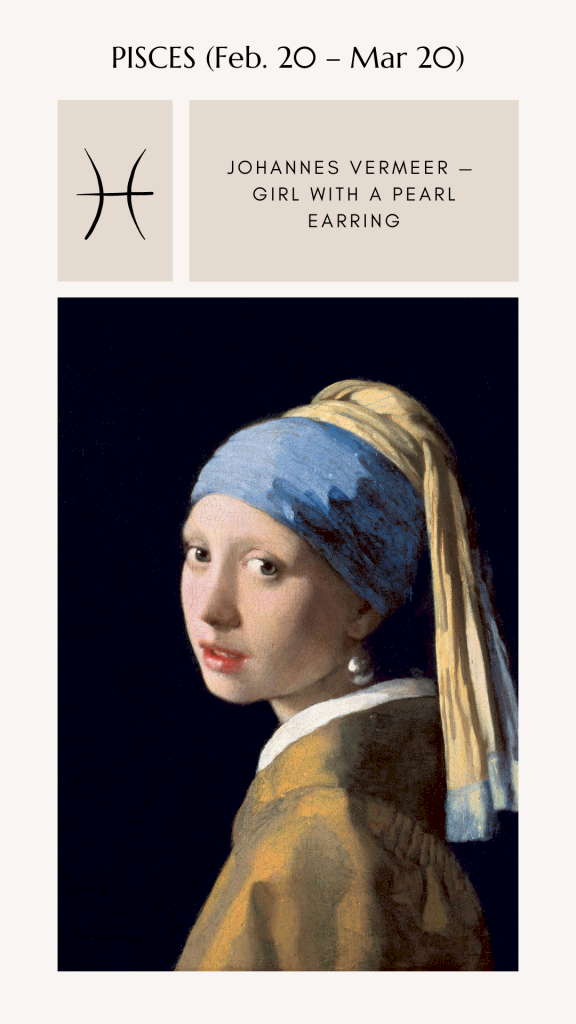 Beautiful, seductive, and elusive. Perfect for a Pisces.