Easy Halloween Manicures You Can Pull Off At Home
Spooky season is fast approaching, and the ways we can celebrate are a little limited this year. That annual Halloween party might not be the best place to be this year, even with all the costume masks.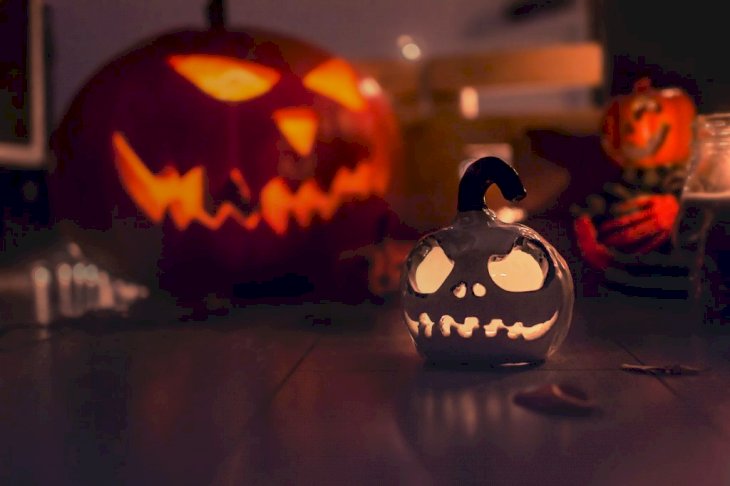 Photo by Andyone on Unsplash
Settling for an intimate Halloween celebration sounds like a great plan, just add some soiree activities. Did someone say Halloween themed pamper party? Here are some cute Halloween manicures that you and your friends can give each other at your spooky slumber party.
Dripping Claws
Order a set of pointy tip press-on nails and get creative with some nail polish to achieve this look. All you need is a dotter tool to draw the skeleton and polish drip on your nails. Easy peasy lemon squeezy!
Bloody Nails
This manicure looks too chic for how simple it is to achieve. All you need is some red-colored jelly press-on nails and a navy blue base coat polish. It's that easy; all you have to do is sit and wait for your nails to dry.
Beetlejuice Inspired
Grab some colored nail varnishes from your local drug store, put on a movie, and get inspired. This look requires nothing more than some creativity from the artist.
Beetlejuice has some iconic designs that you can apply to almost anything. Just get a collection of nail art tools for you and your pals to use and let your nails be the canvases.
Pumpkin Spice Mani
If you prefer something fast so you can get to eating candy all night, then this is the perfect mani for you. All you need to do is pick the perfect pumpkin orange colored nail polish and apply a few coats, that's it. You can add a mattifying top coat to give your mani a little extra Halloween oomph.
All Stitched Up
You can achieve this super simple nail art design in just two steps. All you need is some black nail polish and a fine nail art brush to draw on the stitches.
If you don't have a thin nail art brush handy, you can use a toothpick for this easy step. Add a green coat before you draw the stitches for a Frankenstein look!