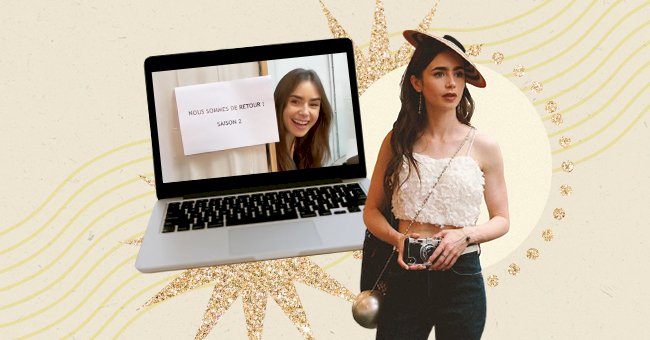 Emily In Paris Has Been Renewed For A Second Season
Anybody who's anybody has watched 'Emily in Paris' and either loved or hated it. Either way, the show became very popular and even got a lot of press from the people who didn't enjoy it as much as others did.
For this reason, many people have been eagerly awaiting the second season, and while it was announced quite some time ago that there would be a second season this year, we were not sure exactly when it would be out.
However, exciting news has been revealed this week, and all 'Emily in Paris' fans can commence doing their happy dances now.
The First Season
The first season of 'Emily in Paris' was released onto the popular streaming site Netflix in October last year and quickly shot into the top ten list. The show was well-received by many and garnered many fans in its first few months on the site.
The show faces backlash for its portrayal of French people and how Emily lived while she was in Paris, but ultimately the show was a huge success and got renewed for a second season just one month after the first season was aired on the streaming service. The cast and the fans were thrilled that we would get to watch more of Emily's misadventures in the City of Lights.
Lily Collins has been active on social media throughout the first season and her Instagram is sure to be filled with updates and sneak peeks during the filming of season two.
The Second Season
After the massive success that the first season was, it seemed inevitable that the second season would follow shortly after, but the fact that the show got renewed for a second season just one month after its original release date was fast by anyone's standards.
Since the announcement, the cast has been sharing teasers over their social media pages about what might be going on in the coming episodes of the new season and what storyline the second season will follow.
Collins has even adorably shared a snap of her and costars Ashley Park and Camille Razat, saying that the girls of 'Emily in Paris have been reunited.
However, it was revealed this week that the second season is finally in production, and we can expect to see Emily and all of the people in her social circle on our screens again very soon. The announcement was shared most adorably, with a video of the cast all announcing that they are "back."