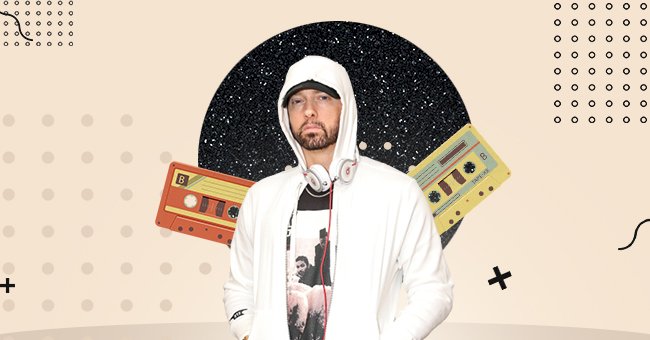 Eminem Responds To Young TikTokers Trying To Cancel Him With New Song 'Tone Deaf'
Gen Z has been up in arms about a lot of millennial culture, from hairdos to styles of jeans, and finally (and perhaps most upsettingly) is that they're trying to cancel Eminem.
TikTok users became upset while listening to some of Eminem's notoriously controversial lyrics. The TikTok that started the debate went viral, and many young people who hadn't heard of Eminem became angry when they discovered his lyrics.
Eminem, who doesn't let much slide, released a song responding to those TikTok users who were upset at his controversial music.
Canceling Eminem
A young girl whose TikTok account has since been deleted took to TikTok in early February in an attempt to 'cancel' Eminem. The girl was upset with Eminem and Rihanna's hit song 'Love The Way You Lie', released in 2010. At the time, both Eminem and Rihanna were in abusive relationships, and the song aimed to speak out against domestic violence.
This young girl mistook the song for one promoting and encouraging domestic violence. She filmed herself listening to hip-hop song and showing that she was upset about the lyrics. She then encouraged everybody to 'cancel' Eminem.
Eminem's Response
Eminem's fans, from every generation, came to his defense, claiming that this TikTok user had no idea what she was talking about and that you could never cancel an artist like Eminem.
Some people who were not even fans pleaded with this girl to leave him alone as he has had his time in the music industry.
Eminem then released a track in response to all of this on Friday last week. The track addressed all of the controversies that have been going on for the past month.
A lyric video was released in which Eminem claims that he cannot be canceled and that it is not him that writes the lyrics, but instead his alter ego, Slim Shady.
The artist has been releasing controversial music for over two decades and has no plans to stop anytime soon. He has faced many controversies in his time as a rapper and has handled this one in the exact way we would expect of the 'Rap God'. He named the song 'Tone Deaf', which is what he was called by the people trying to cancel him.