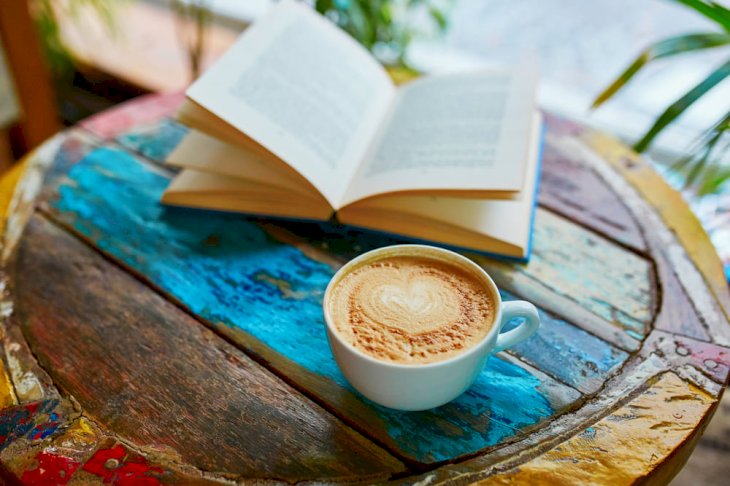 Enjoy Your Alone Time with These Solo Date Ideas
Being single certainly does not mean you can't have any more fun or excitement in your life. In fact, it can often be the perfect time to explore some things that intrigue you but you never got a chance to do.
Embrace your independence and out your solo time to good use. Take yourself out on a date and cultivate a healthy relationship with yourself. Here are five brilliant solo date ideas to spoil yourself.
1. Coffee And a Book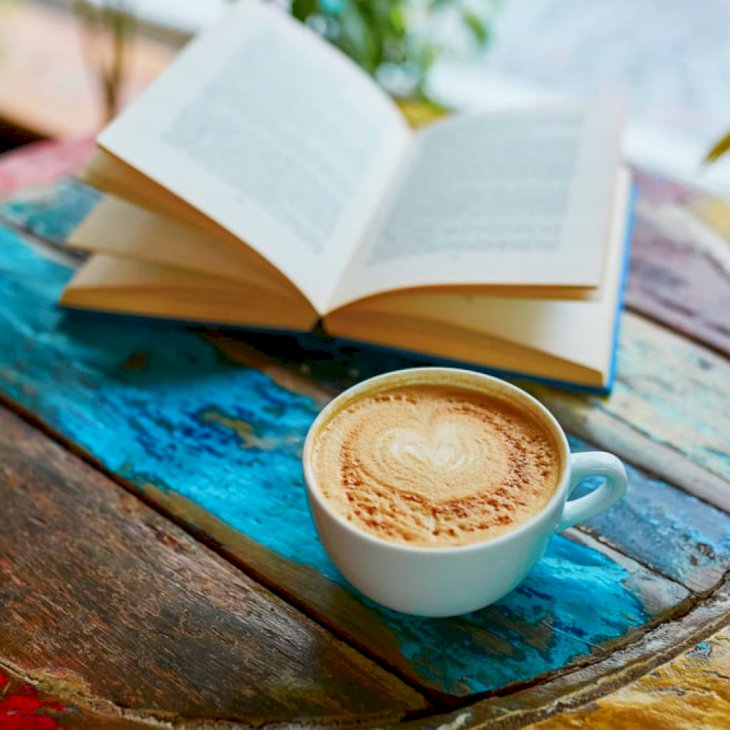 Shutterstock
This is the perfect solo date for bibliophiles. From getting lost in the shelves at the bookstore, finding a book that catches your eye to curling up with a warm cup of coffee ready to read for a few hours, very few dates come this close to perfection.
If you want to be anywhere but at home, try taking the book with you to a coffee shop. Bonus points if you find a café attached to a bookshop.
2. Spa Date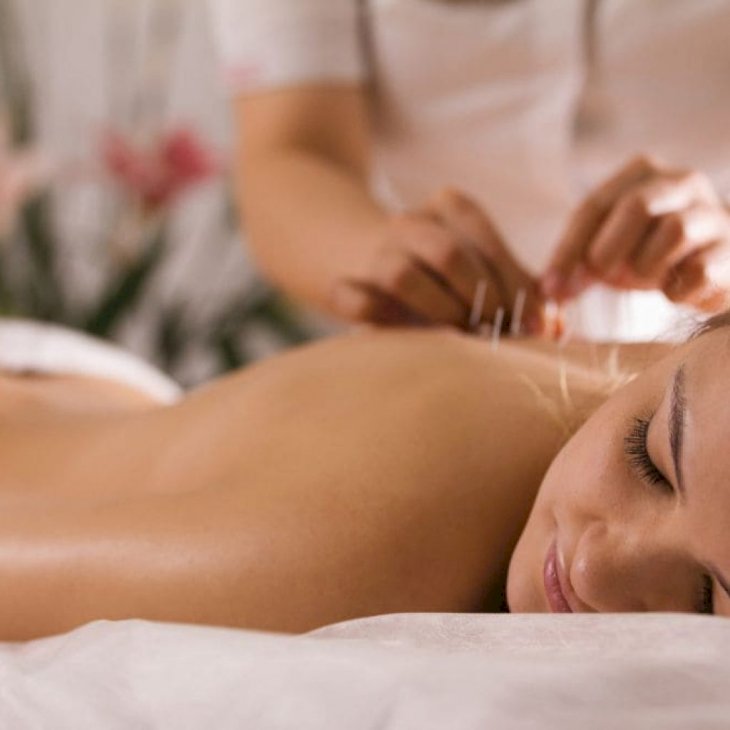 Shutterstock
Been pulling long nights at work or simply having a bad day? Spoil yourself with the perfect relaxing solo date and splurge on a spa day.
There is nothing better than self-care especially if you don't need to do the hard work. Whether it is a massage or simply getting your nails done, a spa day is a great way to remind yourself that you deserve spoiling.
3. Solo Trip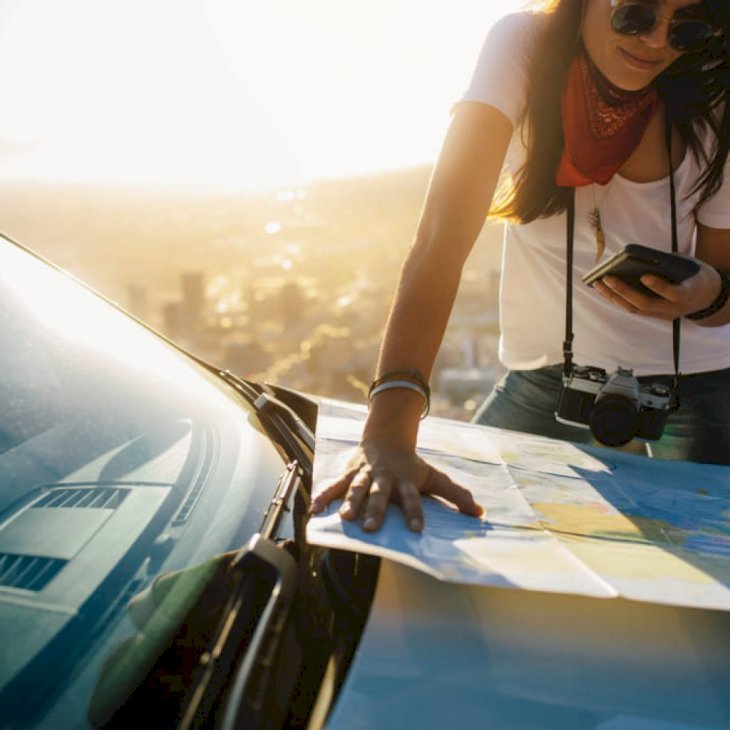 Shutterstock
Need a holiday but felt like you couldn't go alone? Do not fear! One of the best ways to discover more about yourself is to step out of your comfort zone and travel.
Whether you catch a flight to an exotic destination or just decide to take a road trip, spoil yourself with a holiday. If you're nervous. Do some research on the best destinations for a solo trip and once you've picked a place, use resources like Airbnb for accommodation. Then set off on your adventure.
4. Art Date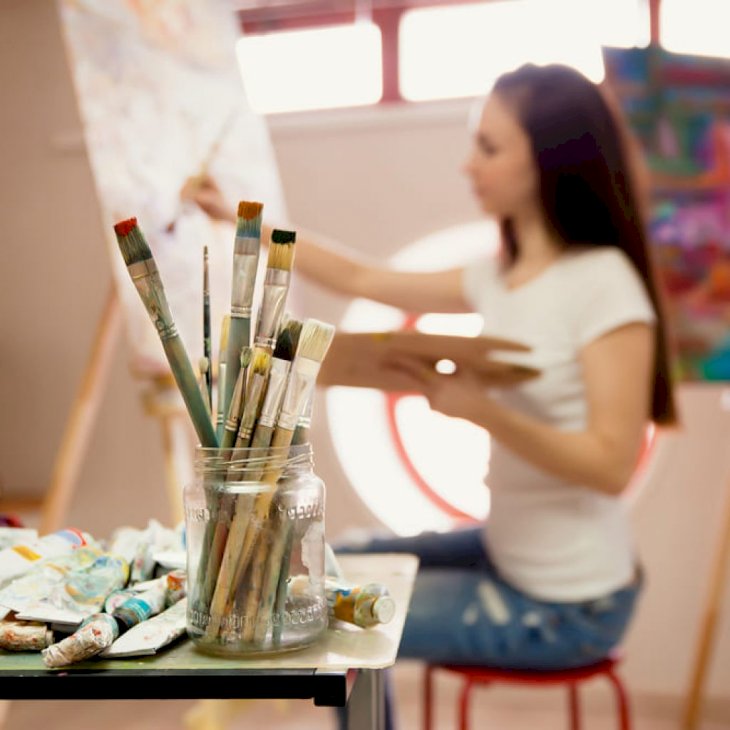 Shutterstock
If you have an artsy side or simply want to try your hand at something else, why not sign up for an art class. Another great idea to try is an "Art Date" according to Julia Cameron in her book, "The Artist's Way". An artist date simply refers to scheduling a specific time once a week to focus on doing some art.
Art dates don't just have to be a painting class, it can include visiting an art supply store and exploring what they have that catches your eye or following a youtube tutorial to learn how to decorate a cake. It can also be learning a new musical instrument or doing a DIY gardening project.
5.Check Off Your Bucket List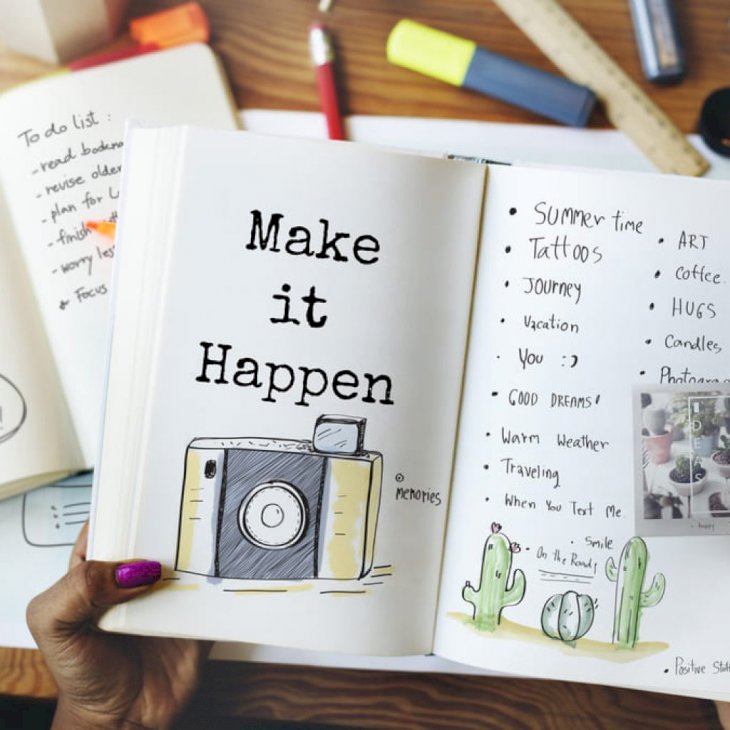 Shutterstock
Have you been staring at your bucket list longingly but not ticking off any items? What are you waiting for? Grab your list, pick the item that is the easiest to accomplish and get going.
If you haven't given much thought to what you want to do at least once before you die, now is also a great time to sit down and pen your bucket list. It might even help give you more great ideas for solo dates.