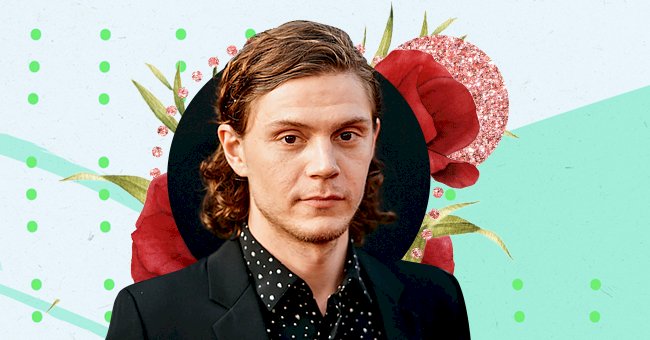 Evan Peters Is Jeffrey Dahmer In Netflix's New 'Limited' Series
Evan Peters plays the most infamous American serial killer in an upcoming Netflix limited series "Monster: The Jeffrey Dahmer Story".
There's something about serial killers that deeply frightens and fascinates us at the same time. It seems that Netflix has found its own way to depict the monstrosity of these deranged people that makes us want to binge-watch an entire season in just one sit.
Adding up to Netflix's serial killer series, here comes Monster. The 34-year old actor Evan Peters plays another dark role, this time the serial killer Jeffrey Dahmer.
Dahmer was charged with at least 17 murders — including men and boys in Milwaukee, Wisconsin, between 1978 and 1991. The case is also known as the "Milwaukee Cannibal" and the "Milwaukee Monster."
Netflix's series mostly tell stories from the victim's perspective and goes deep into the police incompetence and apathy that allowed Dahmer to be free for years while committing his atrocities.
The series will also touch on "white privilege" matters, as Dahmer is described in press notes as "a clean-cut, good-looking white guy" as he was given a free pass by lenient cops and judges.
Opposed to several movies that have been made about Dahmer, Monster approaches the psychological side rather than being a horror show.
Speaking with GQ back in July 2018, Peters reveals how dark roles weights on his own personal life:
"It's just exhausting. It's really mentally draining, and you don't want to go to those places ever in your life," he said at the time. "And so you have to go there for the scenes, and it ends up integrating it somehow into your life. You're in traffic and you find yourself screaming and you're like, 'What the hell? This isn't who I am.' I fight really hard to combat...."

Evan Peters to GQ
The "American Horror Story" and "X-Men: Apocalypse" actor explained to People why he enjoys working with Murphy:
"I trust him and his vision and his writing and directing and sort of him overseeing everything," said Peters. "I know there's a bigger plan, and so I always throw it up to him, and I say, 'I'm in your hands. Let's do this. Whatever you need me to do.' "

Evan Peters to People
According to Deadline, the limited series created by Murphy and Ian Brennan has cast Penelope Ann Miller, Shaun J. Brown and Colin Ford.