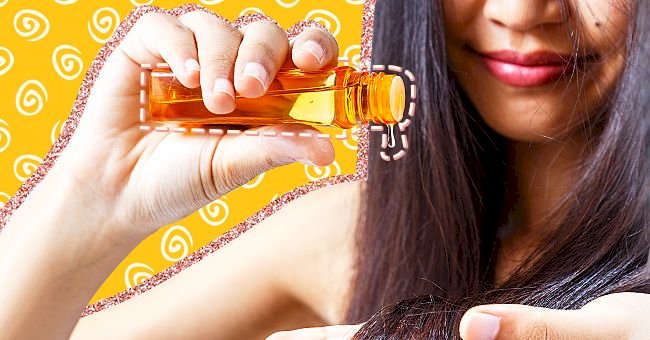 Everything You Need To Know About Hot Oil Hair Treatments
Winter is coming and with it comes dry skin and dry hair. The only thing that may just rescue your tresses from dryness is apparently hot oil treatments.
Dry, damaged, and frizzy hair is every girl's worst nightmare. Usually, it will push you to try everything from at-home deep conditioning masks to hydrating pre-shampoo remedies.
However, a new favorite seems to be a good old fashioned hot oil treatment. This is because the heat reportedly helps the oil penetrate the hair shaft better thus alleviating dryness instantly. But does it work?
What Does Hot Oil Do?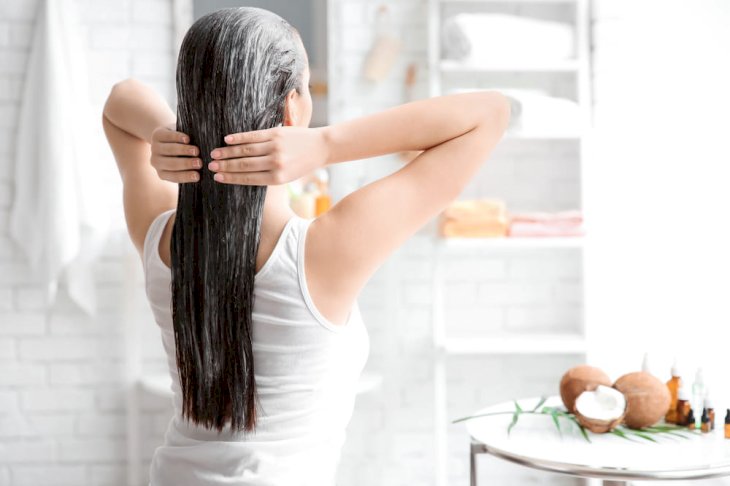 Shutterstock
Hot oil essentially works by sealing the hair cuticles. This in turn helps strengthen, protect, and moisturize hair.
Dr. Green also explains that they offer the added benefit of reducing dryness of both the scalp and the hair, relieve dandruff, reducing frizz, and flyaways, and avoiding split ends. For color-treated hair, they can also be deeply conditioning and restore hair health and shine. A
Can It Help Promote Hair Growth?
Hot oil treatments tend to use ingredients like castor oil, olive oil, and coconut oil. Unfortunately, there is not enough scientific evidence around whether these ingredients promote hair growth.
However, by strengthening the hair and making it healthier, there is a reduced risk of hair loss and breakage. Thus your hair will probably be able to grow better over time.
What Is The Best Oil To Use?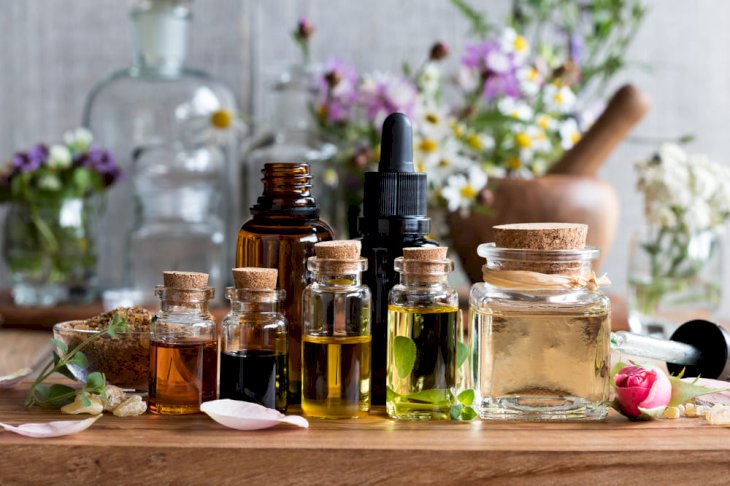 Shutterstock
Typically a hot oil treatment uses a plant-based oil such as almond, olive, and coconut. Coconut oil in particular is great for moisturizing dry hair, enhancing shine, and restoring softness. However, for those with oilier sculpts a less fatty oil like jojoba or almond works better.
Dr. Green recommends applying mineral oil and paraben-free leave-in conditioner to your hair if you suffer from a dry scalp. Opt for moisturizing natural oils like argan oil, tea tree oil, or rosemary.
"Using these oils three to four times weekly on your scalp will keep it healthy and moisturized, resulting in healthy hair growth and less breakage,"
Can Hot Oil Cause Damage?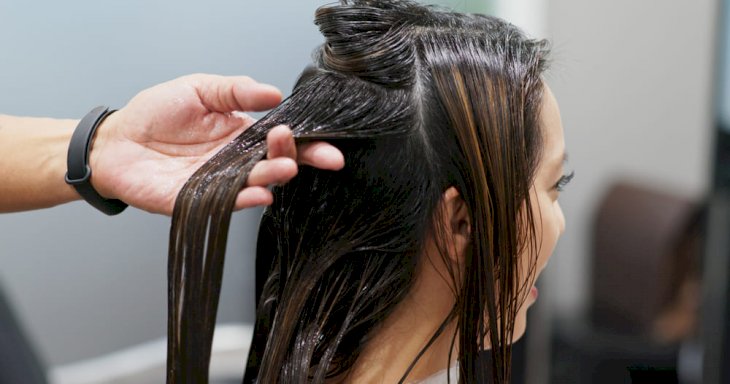 Shutterstock
The key is to carefully select your oil and pay attention to the temperature of your oil before you apply it to your hair. Remember to do a patch test on your wrist a few days earlier to rule out an allergic reaction. On the day repeat the patch test to ensure it is not too hot for your skin.
The treatment will not cause damage to hair but may irritate skin conditions like psoriasis or eczema. If you do have a skin condition first consult your doctor or dermatologist before going ahead with the treatment.
How To Apply Hot Oil
If you're not up for figuring out how to apply everything, most salons offer hot oil treatments. However, they can be pricey.
These treatments are pretty easy to master and can be done at home. Be cautious and consider watching some youtube tutorials to direct you.