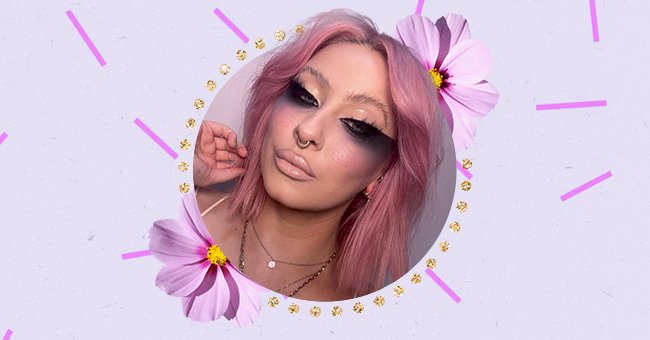 Exploring Bardot Eyes
Bardot Eyes are the latest makeup trend taking over Instagram. The bold look is a dramatic, inverted smokey eye created by British makeup artist Alexandra Clare inspired by a Bardot top the artists owned.
Clare first tried the look back in 2017, and the latest revival of the look is Clare's refined version. Now, the look is more grungy and smoky, with lots of blending needed to ensure the look is well executed.
Clare believes the 'Bardot Eyes' look is a daring presentation on a new way to do makeup, especially a new way to do adaptable makeup that fits the different perspectives of creators in the makeup industry and those who want to try something new. Scroll below to explore how you to can achieve the look.
The Base of The Bardot Eyes
You want to make sure that you do your foundation first before you draw the bold look on. Once done, it's time to get your tools. You will need a gel liner, a thin eyeliner brush, and an eye shadow, all in the same shade. However, for your shadow, you want to ensure that it's in a shade you can blend the base.
How to Draw The Line
Okay, all your tools are set. Now it's time to draw that dramatic inverted cat-eye. Using a steady hand, paint a straight line all the way from your lash line to your temples and even further into your hairline. Then, according to the makeup artist, drag the pigment leftover on your brush down and toward the highest points of your cheeks. Lastly, blend out the liner in the same direction, but this time with a fluffy brush.
Trust The Process
According to the artist, many people commented on the look as a trust-the-process experience, and they aren't wrong. The makeup look will appear a bit wild before it all comes together. For a polished finish, use a blush or another color of eyeshadow to transition the color from your eyes to your cheek, then finish your entire look with mascara.
Go Technicolor
For those looking to make the look a little brighter, beauty creator Anastasia Ayanwale provided a different technique from Clare. Instead of black, she used a green cream pigment to draw the exaggerated wings.
Blend, Blend, Blend
She packed the pigment on top of her cream base with a flat eye brush to blend seamlessly before blending everything together with a makeup sponge for a seamless and sleek finish.