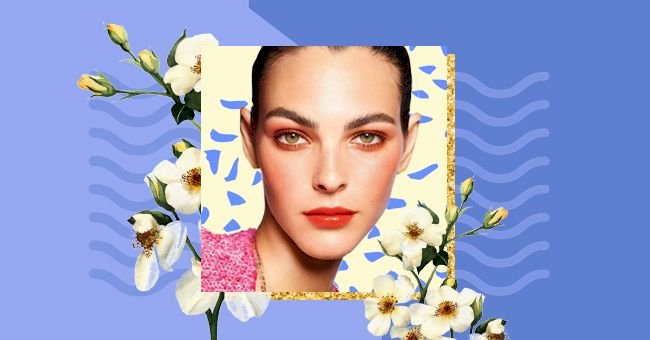 Exploring Chanel Beauty's Spring Summer 2021 Makeup Collection
Chanel Beauty has an impressive range of luxury makeup products Created by Lucia Pica. Pica is the global creative makeup and color director for Chanel, who's also worked on the latest floral collection.
Luxury fashion houses usually have corresponding beauty brands that are either unattainable or boring. Chanel stands out from most luxury beauty suppliers as they offer unique products that people love.
Investing in luxury beauty can be a big deal, but Chanel's spring-summer 2021 collection is worth it. See the latest Chanel makeup collection and all inspirations and innovations behind the pretty products.
Les Fleurs de Chanel
In spring, Florals may not be as groundbreaking as Miranda Priestly would like, but flowers are always inspiring. The house of Chanel leans on a timeless floral concept for their beautiful new makeup collection.
Les Fleurs de Chanel is a collection inspired by blooming flowers and executed by Lucia Pica and her team. The shades in the season's collection include vibrant hues and rich textures from flower petals.
"I wanted to study each flower individually, to bring out the elegance and personality of each one."

Says Lucia Pica
The colors in the collection span more expansive than the simple rose-colored shades one would expect. One can also expect a selection of soft peaches, bold oranges, and earthy metallics that one would see in a bouquet.
Exploring The Wearable Collection
The Les Fleurs de Chanel collection features numerous products for varied uses, making it a well-rounded offering. Whether you need a rose highlighter or an earthy eyeshadow, this collection will have you set.
Chanel makeup artist Pati Dubroff explores the different product hues and uses with The Cut. She details the approachable nature of the uniquely nude and brown-based floral colored products in the collection.
"So many people struggle with wanting to wear a red lip and are intimidated by the boldness of a color. These colors are visible, but they have a muted-ness to them that makes them more wearable."

Says Pati Dubroff
Chanel uses a unique technique used by makeup artists to make their vibrant shades more neutral. The bold items in the collection are combined with a brown or neutral hue to achieve the desired effect.
Unique Products From The Collection
Although we see some of the offerings in the latest collection often, there are more innovative items. The copper-colored mascara adds a surprisingly beautiful touch to the collection with a unique eye product.
The mascara's fiery copper color draws more attention to the eyes than usual and creates a fun accent. This limited edition eyelash product makes the eye color pop but still looks refined.
Pati Dubroff recommends using this product on the bottom lashes for a pretty accent pop on the eye. She also reveals that the mascara adds dimension to the lashes and blends into the hairs despite the unique color.