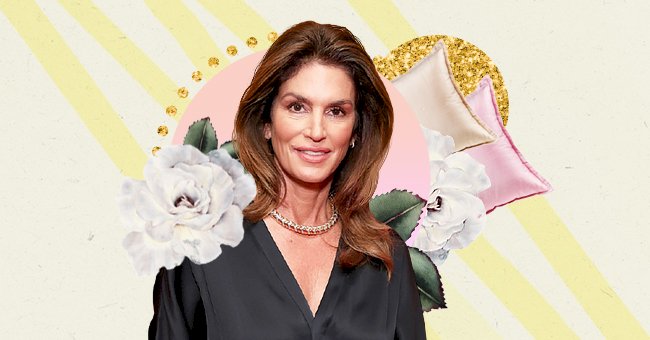 Exploring Cindy Crawford's Secrets To Ageless Skin
As women, we spend a lot of our time trying to emulate our favorite celebrities or at least understand how they stay looking so young and beautiful, seemingly not aging at all.
Cindy Crawford is one of the most iconic supermodels globally, inspiring women all over the world in various ways. Most recently, though, she's being talked about because everybody once to know what her skincare routine is.
We all want eternally youthful looks, and perhaps diving into Crawford's skincare routine would keep us looking as young as Cindy Crawford.
Make Skincare A Routine
Crawford says she thinks of skincare the same way she thinks of working out. She means that if you work out once, it won't make too much of a difference. However, if you work out every day for a couple of months, you'll definitely notice some positive changes.
She says that she has learned that daytime is when you protect your skin and restore it at night. This helps to build a routine as you know exactly what you need to do and when.
Know When To Penny Pinch
It's no secret that some makeup is exorbitantly priced, and we would like to save money wherever possible. Crawford says that things that do not go directly on your skin (like mascaras or lipsticks) can be cheaper.
Anything that goes directly onto your skin, such as foundation, moisturizers, sunscreens, and cleansers, should be more expensive. Crawford believes that if you're going to splurge in any area of self-care, it should be in your skin-care.
SPF, SPF, SPF!
You've undoubtedly heard this skincare secret a billion times, whether it be the women in your family, your friends, or celebrities telling you about it. SPF is your best friend, so invest in a good one.
Crawford says that she has not skipped a day of sunscreen since she was 19-years-old. The sun is one of the largest contributing factors to age, and we can see proof of this in Crawford. She has used an SPF everyday for over 30 years and still looks incredible.
Remove Your Makeup
Another skincare secret that has been drilled into us since we were allowed to start wearing makeup is the importance of taking it off. Crawford shares this sentiment and says that she makes sure to take her makeup everyday.
Sleeping with your makeup on is incredibly damaging to the skin and can cause premature aging of the skin, so best to take it off. Yes, even after a very boozy night out.
Satin Pillowcases
This beauty secret is relatively new but has been taking the world by storm since it came onto the scene. Sleeping with satin pillowcases not only protects your skin but prevents frizziness in your hair and keeps moisture locked in.
If you would prefer not to go the satin pillowcase route, you can stick to washing your bedding at least once a week to make sure any harmful oils or bacteria cannot affect your skin while you're asleep.