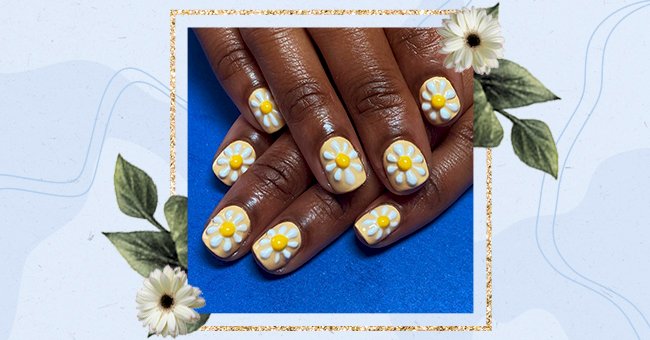 Exploring The 3D Jelly Nail Trend
Summer is always a fun time for style and beauty because of all of the exciting and colorful trends that emerge. There is always a wealth of fun and color that comes along with any summer trends.
The newest trend that has emerged this summer is something that I never thought I would see after minimalism made its grand entry into the world of trendy fashion and beauty. However, it is a fun trend that I am hoping to try soon.
We're going to take a look at the latest summer trend; 3D jelly nails!
What Are They?
I don't know about you, but I follow many nail influencers on Instagram to have inspo for my next appointment with my nail artists. I love having loud and colorful nails that look like tiny pieces of art.
Because of this, I've been noticing that more and more people are jumping on the 3D Jelly Nail trend. The trend consists of getting your nails done in one specific color and then getting a 3D piece of art over the top that looks like jelly.
Many people have gone for fruits or other summer details, but many others have gone for details like clouds or water droplets.
How Do You Get Them?
Jelly nails are fairly new on the scene and might seem like they are impossible to achieve, especially if you have a nail artist that doesn't like to stray from tradition. However, they are easy to achieve.
All you need to do is prepare the nail exactly that you would for an acrylic or gel nail application and then fashion the 3D art out of a builder gel. The process takes a while and cannot simply be carried out at home if you do not have a background in nail artistry.
The nails are becoming wildly popular, so soon, you might be able to get them done in any salon, but in the meantime, check with your nail artist beforehand to check that they will be able to do jelly nails on you.
How Long Do They Last?
3D nails will have edges that are much thicker than others, which might make it difficult to work with them, especially when you are trying to pick things up on flat surfaces. For this reason, it is probably best to only have 3D art done on one or two nails that you don't use too often.
You will need to be a little more careful with your 3D nails than you are with normal nails because they are often much thicker, and this can lead to them pulling or breaking easier than normal nails; however, if you treat them like jewels and not tools, you will get your usual 3-4 weeks out of them.