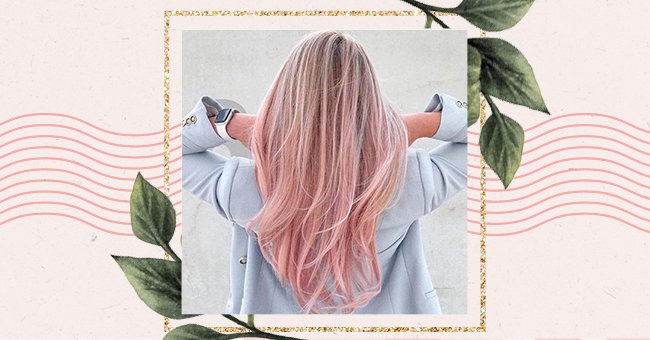 Exploring The Aperol Spritz Hair Trend
This summer has brought many wild hairs and makeup trends that we didn't expect to see. There have been some weird and wonderful trends that have emerged, and even though they were unexpected, we have loved them.
The sign of true greatness in a trend is versatility. If the trend can transition from summer into fall seamlessly, we love it even more because not only does it save time and money, but it also allows us to wear out favorite trends for a little longer.
The Aperol spritz hair trend is the perfect example of one of these trends, so we're going to unpack it.
The Trend
Earlier this summer, Busy Phillips unknowingly sparked a new trend when she took to Instagram with a vibrant new hair color that she claimed she had dyed her hair specifically to match the green outfit she was wearing.
It was a stunning look on Busy, and many people decided that they, too, wanted to dye their hair the vibrant pink shade in time to have a boozy summer brunch with the girls on a Saturday morning.
The trend seemed to slowly gain some momentum after Busy posted the photo but has since exploded, and we see more Aperol spritz-inspired hairstyles than ever before in every place we look.
The colors used to achieve this hairstyle are a mixture of pinks and corals to get the perfect color balance and saturation that allows the hair to become a pink color with a light orange hue.
The best part about this trend is that while it is perfect for summer, it transitions perfectly into fall if you deepen the color slightly. Even leaving the color will work in fall because it has the feel of fallen leaves.
How To Wear It
There truly is no right way to wear a trend or a hairstyle, which means that you should make this trend entirely your own. Different shades look good on different skin tones, so speak to your hairstylist to figure out how to fit this trend into your hair.
The length of your hair truly does not matter for this trend because it is more about the color than anything else. However, it will be easier to experiment with the color and undertones if you have long hair.
The most important thing to consider is that you should have fun with this trend. You should not take it too seriously because it is a fun color that will bring more vibrance and color to your world.