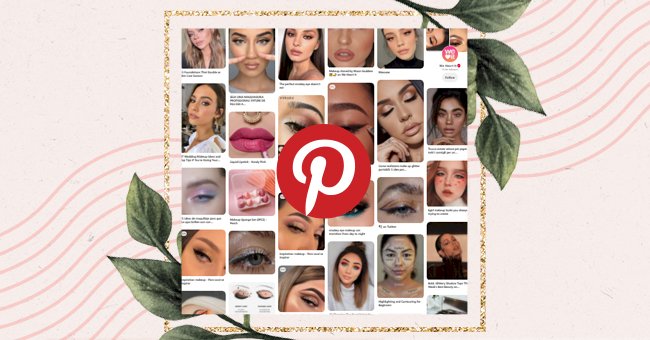 Exploring The Appeal Of Pinterest To Beauty Lovers
From cooking to beauty, Pinterest is a place to find inspiration for your style, no matter your taste! Whenever you need some inspiration, you can head over to Pinterest, especially if you love beauty!
Pinterest is one of the social media platforms where your every visual need is catered to! It serves as a spot for us to draw inspiration whenever we need it!
The best part is that you can draw concepts from different ideas and images to create your unique vision. The categories are endless; you can find inspiration for weddings, parties, and even designs for your house!
There's never a shortage of inspiration, and for beauty lovers, there's a bit of everything! While the platform has remained loyal to its original plot, they've upgraded some features to make it a bit more user-friendly!
The platform is becoming a space for consumers to find products and even shop for them. And because of the pandemic, shopping when it comes to beauty has become an absolute nightmare.
Gone are the days of testing makeup and skincare! But Pinterest has found a way to bypass that obstacle and give us what we need!
The app has a new feature that allows you to sort through the media using a skin tone filter. The filtering tool is super handy for sorting media and rounding it down to content relevant to your tastes!
It makes it easier for us to consume content of people who look like us, especially when it comes to makeup, skincare, and hair! But that's not the only cool feature they're hiding!
You can virtually test lipstick shades with the augmented reality filter, but it doesn't stop there. You can snap a pic and save the shades you love on one of your boards so you can shop it later!
These lipstick shades are from your favorite brands, including Sephora, YSL Beauté, NYX, and Urban Decay. It came at a time where we've been plagued by COVID protocols that make testing products a nightmare.
It's also been a great help when it comes to happy shopping! Since everything is online, it's easy to get the shade wrong and be unhappy when you finally get your lipsticks!
So now that we don't have to sort through pins to find inspiration, we'll definitely be using the app more! What a great initiative to keep us pinning, don't forget to follow the WomanlyLive team for inspo!