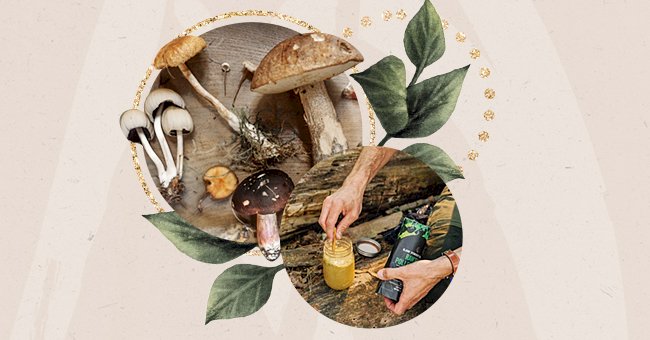 Exploring The Benefits & Uses Of Adaptogens
"Adaptogens", medicinal mushroom, maca are the new buzz words. But what is an adaptogen and how to know which one is the best for you?
Humans have been relying on alternative medicine for centuries to turn into a holistic approach towards health. Traditional Chinese Medicine and Ayurveda have been healing generations for thousands of years with Nature's medicine.
Even if adaptogens sound like something new to you, they've been around for a while. The word "adaptogen" is used to describe plant medicines that help the body adapt to stress in various forms — be it mental, physical, or emotional.
Adaptogens also help stabilize blood sugar, regulate the immune system, rebalance hormones and blood pressure, and balance mood and sex drive.
As you probably noticed, there's an adaptogen to specific health needs. Here's a list of the main adaptogens available on the market and what they help to treat. But as a side note, always talk to your doctor before adding any of them to your routine.
Stress
Ashwagandha and Rhodiola can help manage stress levels in the body and regulates cortisol levels (also known as the stress hormone).
Ashwagandha encourages the endocrine system to balance its hormonal levels, while Rodhiola may fight fatigue and improve endurance during exercises.
Libido Support
Pine pollen supports brain health and helps the body to restore hormone levels, especially sex hormones, such as testosterone and other androgen hormones.
This superfood is also deeply beneficial for the endocrine system for both men and women — it also enhances wellness and vitality.
Immune System Support
Medicinal mushrooms are a great natural resource to support the immune system. Chaga, Turkey tail, Reishi, and Ashwagandha are all great immune boosters.
Most of these mushrooms have a heavy dose of healing compounds and can be found in many forms such as extract powders, capsules, and tinctures.
Digestion
If you're looking for an adaptogen to support the digestive system you can choose Turkey tail, or Tulsi (or Holy Basil). From bloating to SIBO, these adaptogens also treat and give to support the immune system responses to viruses and bacterias and enhance overall health.
Anxiety & Depression
Lions' Mane promotes healthy brain function and has anti-depressive properties — it protects the brain against oxidative stress.
Ashwagandha reduces anxiety and depression without causing drowsiness and it helps the body to combat the effects of stress.