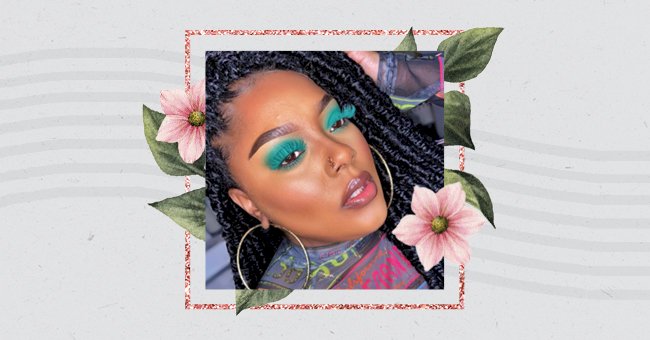 Exploring The Color Eyelash Trend
A trend that started in 2020 but isn't going anywhere — a way to have some fun and spice things up is to add bright and vivid color to your lashes.
If you wear false eyelashes regularly, this one is for you — game up your love for falsies and explore a plethora of false-lash looks in almost every color imaginable.
Lashes aim to make the eyes pop, so why not add some colors to them and make them pop even more? There are basically two options to do that — by using colored falsies or colored mascara.
It was just a matter of time before this trend would take over Instagram. Then, makeup enthusiasts embraced the colorful trend and now it's all over the place — and we love it!
The makeup artist Carolina Dali told POPSUGAR this trend is here to stay and this year the focus will continue to be on the eyes like the colorful eyeliner fever.
Clementina Richardson, the celebrity lash expert and founder of Envious Lashes says to Style Gods another advantage of colored eyelashes:
"The #1 advantage to having colored lashes is that they are designed to enhance your natural eye color. They give shape of your eyes much more than traditional lash extensions. Colored lashes also help you express your individuality. The subtle pops of color produce a flirtier, hot look."

Clementina Richardson
If you want to take it slow with the trend, you can start by trying out lighter colors such as blue or green. Green mascara will give you a Billie Eilish kinda look.
To create more impact, you can match colors between your mascara and eyeshadow. Check the color wheel and see which colors look great together. For example, red and pink are a great combination.
For those who just want to start by trying mascaras, Colourpop offers an $8 liner, called BFF Mascara. Grab yours in yellow, blue, green, or red.
Or, if you're not afraid to dare to try new things and maybe want to go crazy with this trend, you can try different colored mascara on each eye or switch up the colors for the top and bottom lashes.