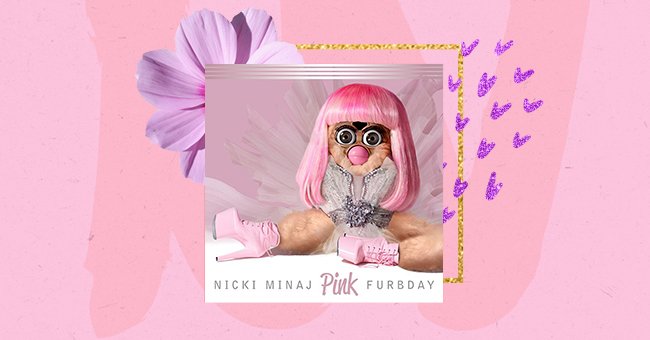 Exploring The Instagram Account That Transforms Furbies Into Famous Pop Album Covers
The world is filled with many weirdly wonderful things, and the FurbyLiving Instagram account is one of them. This account proves that Furby can only get more absurdly fascinating with time.
We have entered a brand new Furby era thanks to the @FurbyLiving Instagram account. The account creator, William Källback Winter, started sharing images of Furbies interpreted as album covers in 2013.
Eight years later, the page is filled with interpretations of stars like Britney Spears and Bjork. Winter takes requests from followers for his recreations, and to him, the reactions are priceless. See some of his best below:
Lana Del Furb
Nobody can forget the sultry look that Lana Del Rey pulled off on her Ultraviolence album cover. This Furby pulls it off perfectly, with her furry face, beady eyes, and tiny beak enhance the moody pose.
Bulletproof Furby
An icon of the 80s meets an icon of the 90s for one of the most strange yet fantastic collaborations ever. Furby as Grace Jones's Bulletproof Heart album cover is just as iconic as the original if you ask us.
Furby Minogue
Kylie Minogue's 'Kiss Me Once' album cover interpreted by Furby is one of the best things you'll see today. The red lipstick and perfectly glowy Furby fur are just as glamorous as the original pop star's artwork.
Dah Pop
The ridiculous Furby language is one of the most endearing things about the furry toys. We love seeing the album cover interpretations that include references to the Furby language, like this 'Art Pop' recreation.
Furby Perry
It doesn't get more terrifyingly perfect than this interpretation of Katy Perry's 'Roar' album cover. The hair, the jacket, the big blue Furby eyes, everything falls into place like the toy wasn't nightmare-inducing a few years ago.
Rated F
Not even Bad Gal Riri is exempt from a furry Furby transformation. However, this interpretation of her less than cheerful 'Rated R' album cover brings back some uncomfortable Furby-related feelings from the past.
Furbi Minaj
This one's for the Furb's with the Furb's with the booming systems, and we do not doubt that they'd love it. The Furbi Minaj 'Pink Friday' album cover recreation reminds us of how cute Furbies can actually be.