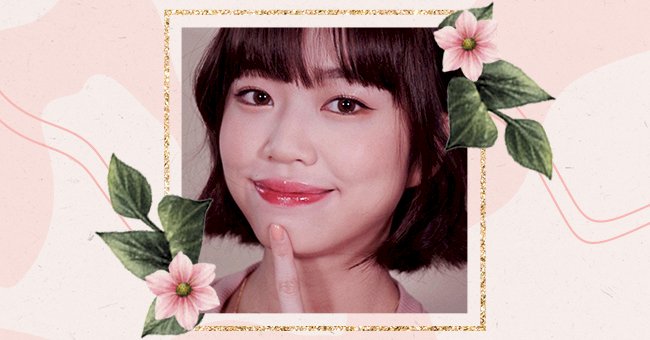 Exploring The Puppy Eyeliner Trend
Step aside sultry cat-eye eyeliner because the adorable puppy dog eyeliner is here to trend. This Korean beauty makeup technique is too cute to ignore, and thankfully it is really easy to achieve.
The sultry flicked-up cat-eye eyeliner has been our go-to eyeliner look for many years. There have been several variations of the cat-eye look that's included more embellishments, colors, and shapes.
However, it seems as if Korean Beauty trends have brought a new dominating eyeliner trend to the makeup streets. Read further to explore the details of the puppy eyeliner trend and how to get the look.
What Is Puppy Dog Eyeliner?
Unlike the traditional top-heavy, upwards flicking cat-eye, the puppy dog eyeliner look requires the opposite. To get the puppy dog eyeliner look, you must create a line that droops downwards instead.
This downward sloped and bottom-heavy eyeliner creates the illusion of larger and rounder appearing eyes. The technique also gives off a more innocent and cutesy vibe than the sexy feline vibe of a cat-eye.
How To Get It
Puppy dog eyeliner may sound intimidating at first, but we can assure you that it is much easier than cat-eye. First, prep your eyelids with a primer and add dimension to the eyes with a neutral eyeshadow hue.
Then, use a brown eyeliner shade to elongate the outer corners of your eyes before reaching for your eyeliner. At this point, you can lift your upper waterline and apply a thin line of eyeliner to define the eyes.
Next, you will use the same eyeliner on your upper lash line, starting at the center of the eye. Follow the natural downward slope of the eye when drawing the thin line and resist the urge to flick up at the outer corner.
Once that is done, fill in the rest of the line on your upper lash line and draw a line on your lower lash line. Lastly, brighten up the look by highlighting the inner corner of your eyes and enjoy the big and adorable look.
Alternatives
The puppy dog eyeliner trend is just as versatile as the classic cat-eye that we've become accustomed to. You can use various eyeshadow techniques with this eyeliner look and do not have to keep it neutral.
Colorful eyeliner has also been a huge trend these days, and we do not see why two trends cannot merge. Many K Beauty enthusiasts and experts encourage the use of color and embellishments for this trend.
The puppy dog eyeliner trend has seen several lives in beauty and recently re-emerged from TikTok inclusion. We cannot wait to see what looks other beauty lovers and makeup enthusiasts can come up with from using this technique.