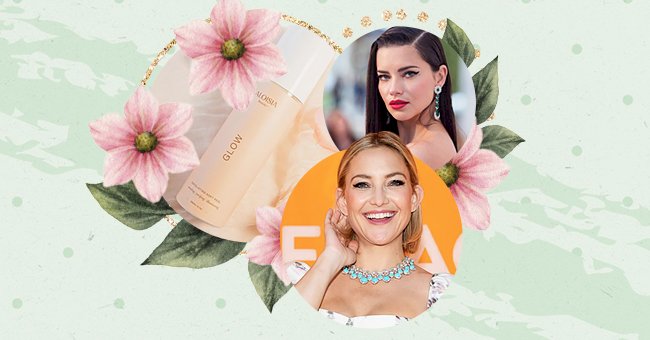 Exploring The Skin Peel That Adriana Lima & Kate Hudson Love
Celebrities always have impossibly perfect and illuminating skin, all thanks to a few exclusive products. Kate Hudson and Adriana Lima have effortlessly glowing skin from a skin peel they both love.
Social media may have adverse effects on society, but it has been a fantastic tool for gathering information. Nobody would even think to ask a celebrity to share the contents of their beauty cabinet a decade ago.
Thankfully we have Instagram to give us all our favorite star's beauty secrets, and we just got an update. Read more to discover the skin peel that Adriana Lima and Kate Hudson gushed about on their profiles.
About Aloisia Beauty
Aloisia Beauty is a Korean Beauty brand that is relatively new in the US market. Despite the brand's newcomer status, it has garnered plenty of attention from some gorgeous famous women in America.
Supermodel Adriana Lima gushed about her obsession with their skin peel and shared a shot of it in her story. Actor Kate Hudson also revealed that she loved the brand's product in a rapid-fire answer on Instagram.
Aloisia Beauty is female-owned and completely excludes ingredients that are considered harmful or toxic. The brand also takes special care to exclude elements that negatively affect women's health or fertility.
The clean Korean beauty brand offers gentle yet effective products that result in glowing skin. Korean beauty fans can get the best of k-beauty while being environmentally conscious when supporting Aloisia.
The Aloisia GLOW Exfoliating Soft Peel
Exfoliating is the third step in a Korean skincare routine and has been popularized by k-beauty. People love typical exfoliating gel peels for their fun gel to buffering balls application, resulting in smooth skin.
The Aloisia soft peel contains Papaya Fruit enzymes and plant-based Microcrystalline Cellulose. These ingredients help buff away impurities and dead skin cells revealing a non-textured smooth surface.
Ingredients like Sodium Hyaluronate and humectant Lipidure® PMB help boost elasticity and moisture retention. Aloe, Vitamin E, and more clean ingredients plump and protect the skin in addition to the above.
You can add the Aloisia GLOW soft peel to your skincare routine once to thrice a week for radiant skin. Many reviews have referred to this product as a magic peel that gives skin an instant glowing update.
Satisfied Reviews
Kate Hudson and Adriana Lima may have praised this product for glowing skin, and they aren't the only ones. Many shoppers have left impressive reviews for the $60 dream product that ultimately gives new skin.
Kate called the product her new 'fave' while Adriana claimed she was obsessed with the peel. In addition to the star reviews, many women claimed that the peel was a miracle product that gave them new skin.
Others praised how effectively it helped remove sun damage while more applauded its brightening effects. One user also calls the product a 'gentle giant,' which refers to its non-abrasive effectiveness.