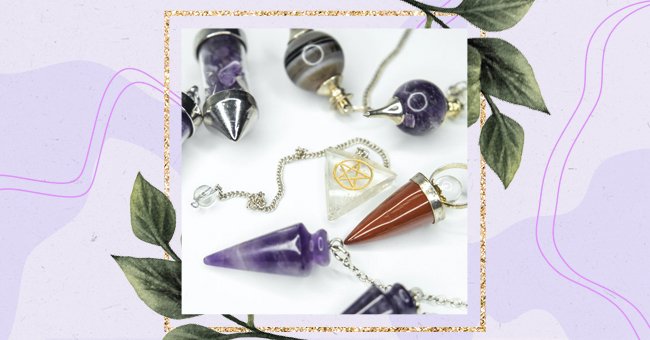 Exploring The Use Of Pendulums In Decision-Making
Being indecisive is something that plagues many people. Whether it is you who cannot decide which meal to eat at a restaurant or a loved one who can never decide on where they want to sit at the cinema, indecisiveness is not something that anybody wants to deal with.
While there is not much that can be done to cure indecisiveness, there is something that can be done to help you make decisions. If you're into spirituality or simply intrigued by all of the practices that happen surrounding crystals, then a pendulum might be the answer to your indecisiveness.
This article will help you understand more about what a pendulum is and what it can do for you.
What Is A Pendulum?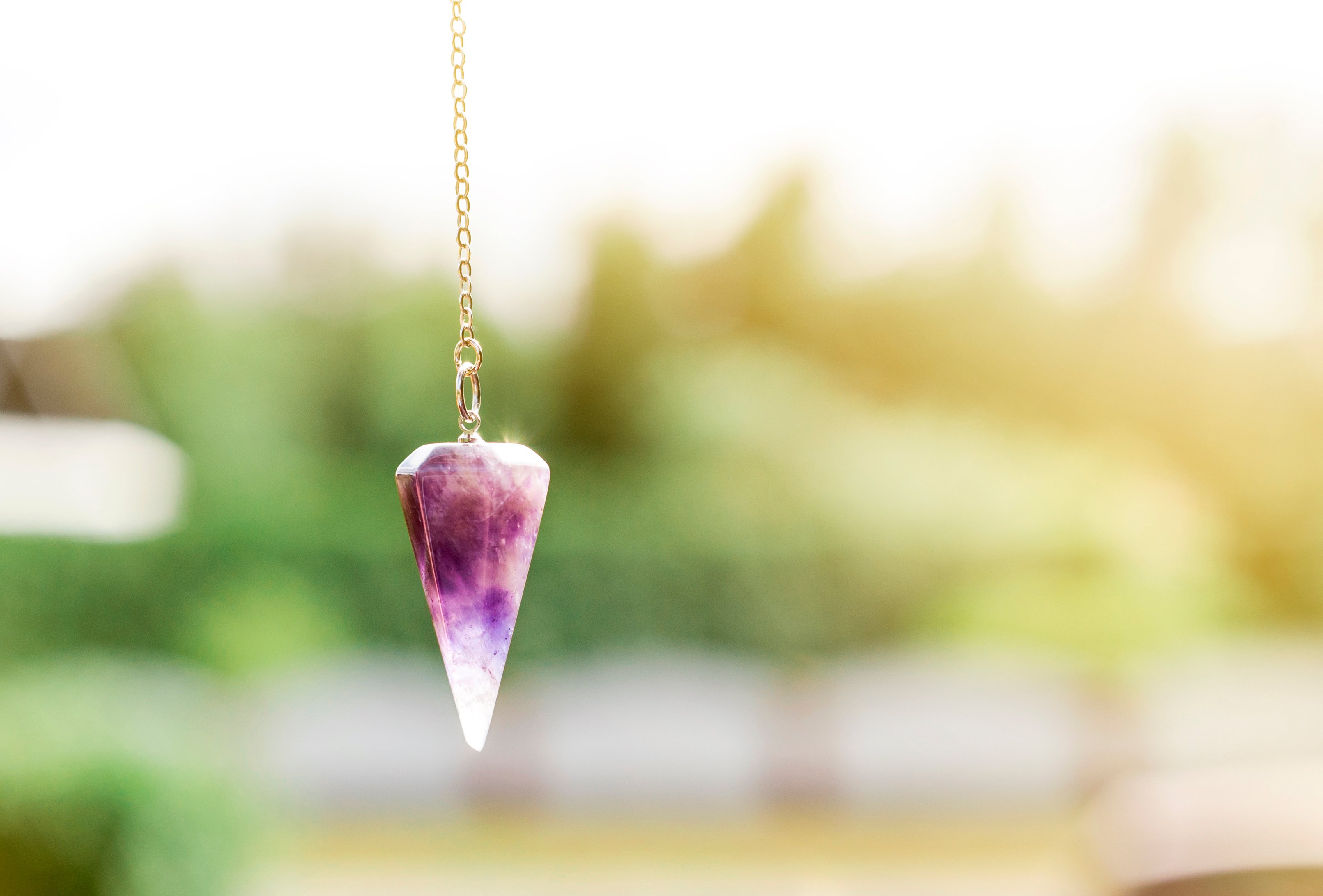 Amethyst pendulum | Shutterstock
When you think of a pendulum, you probably think of the grandfather clock in your grandparents' living room or the tiny balls that hit one another back and forth on your high school principal's desk.
However, neither of those things is what we are talking about here. This pendulum is a crystal attached to a string of cord or metal that allows it to hand and swing back and forth for many different reasons.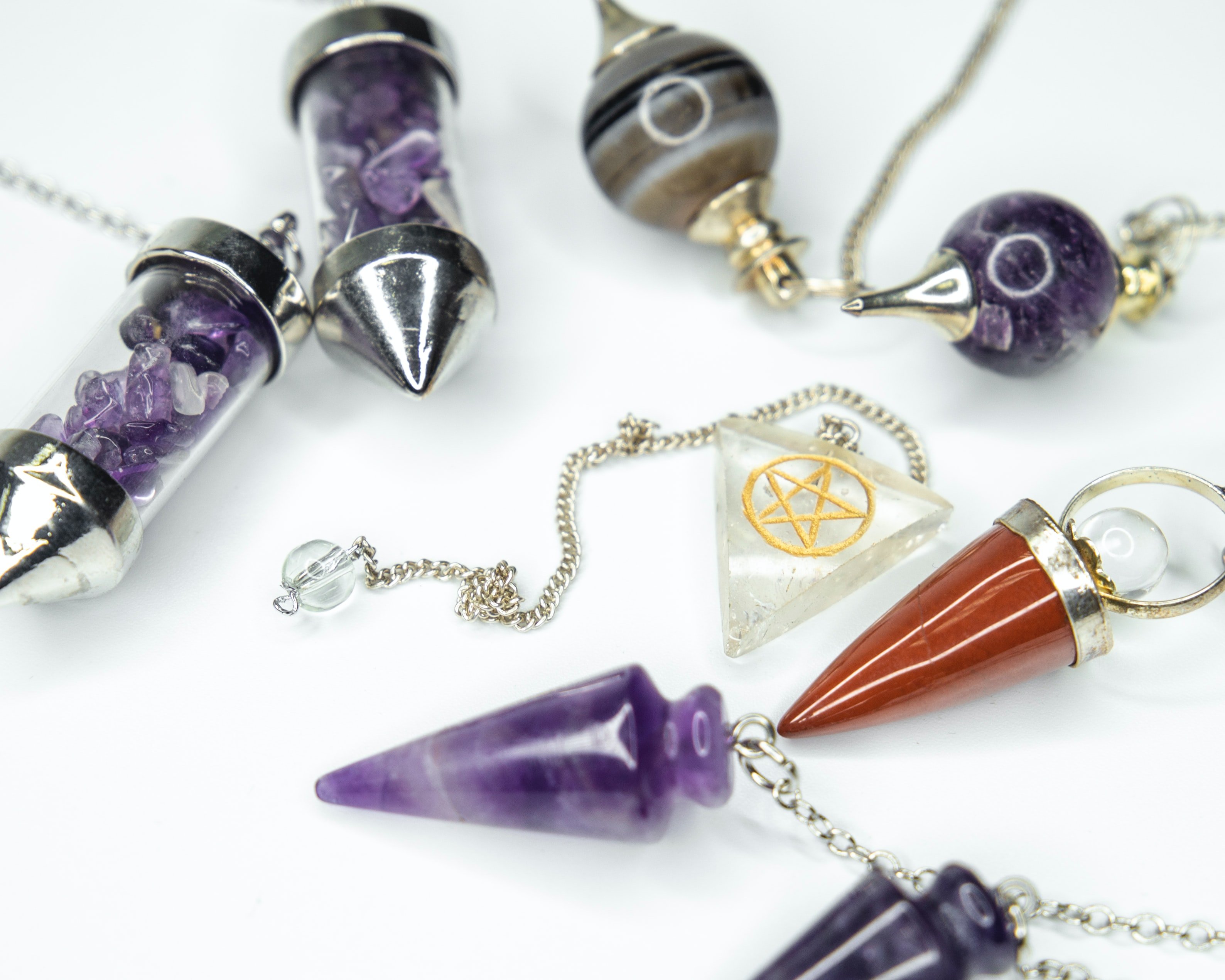 Spiritual pendulums | Unsplash
The pendulum is most often used in spiritual practices either to get permission from spirit guides to do something like give someone a tarot card reading or to make a decision about something that you can't seem to decide on.
How Do I Use It?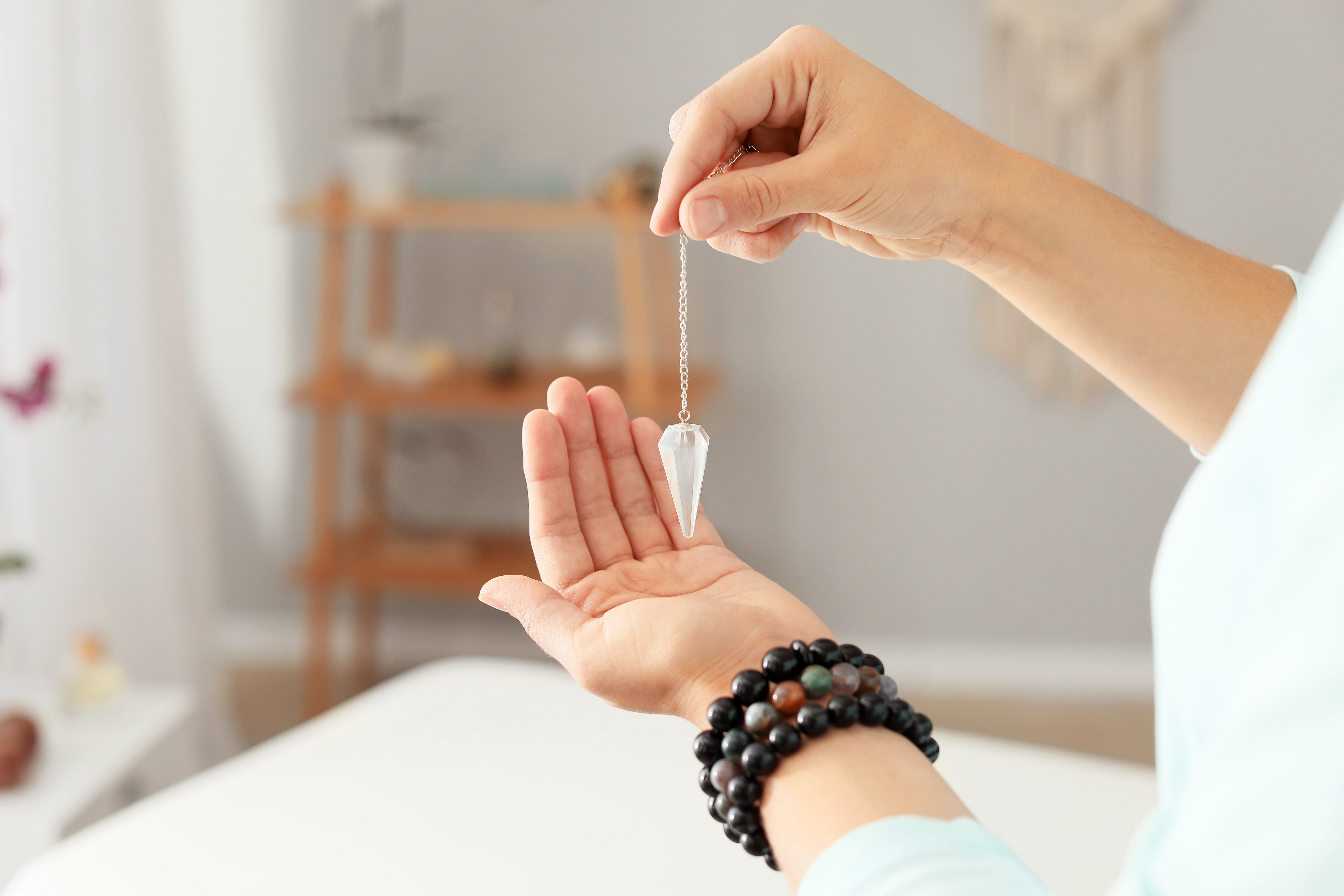 Reiki master using pendulum | Shutterstock
It might seem like a daunting topic, but using a pendulum is quite easy once you have the hang of it. Just because you are not spiritual or intuitive does not mean that you cannot use a pendulum to help you make decisions.
All you need to do is find the pendulum that you like and then place it above your hand to calibrate it to your energy. You can do this by saying, "Please show me a yes," and waiting to see which way the pendulum swings and then do the same with the words "No" and "Maybe." Alternatively, you can ask the pendulum a yes or no question that you already know the answer to in order to see which way it swings.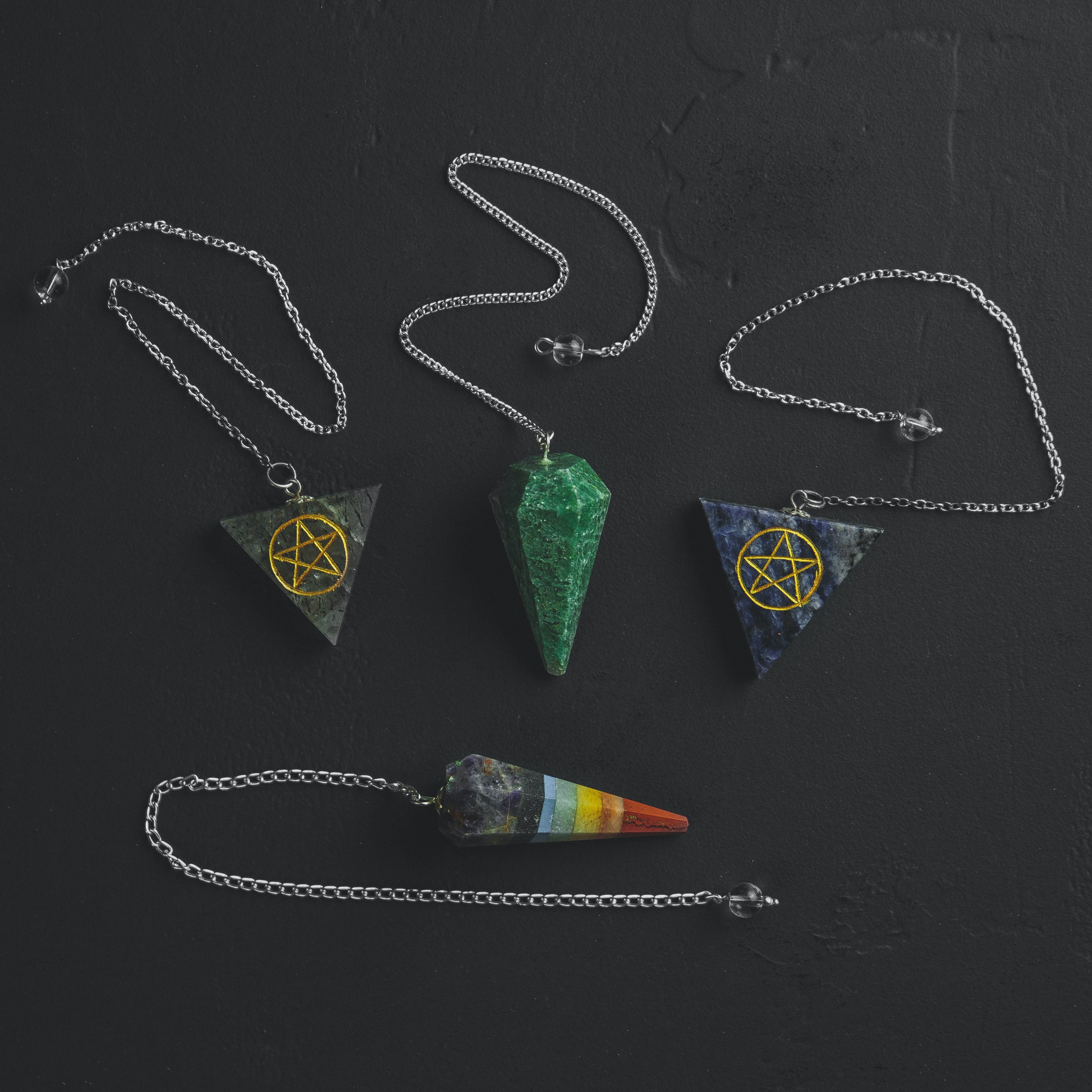 Spiritual pendulums | Unsplash
Once you have done this, you simply hold the pendulum above your hand and ask a yes or no question. You can use it to help make decisions by saying, "Should I go with x?" and then asking, "Should I go with y?" to see which decision is best for you.
What Else Can It Be Used For?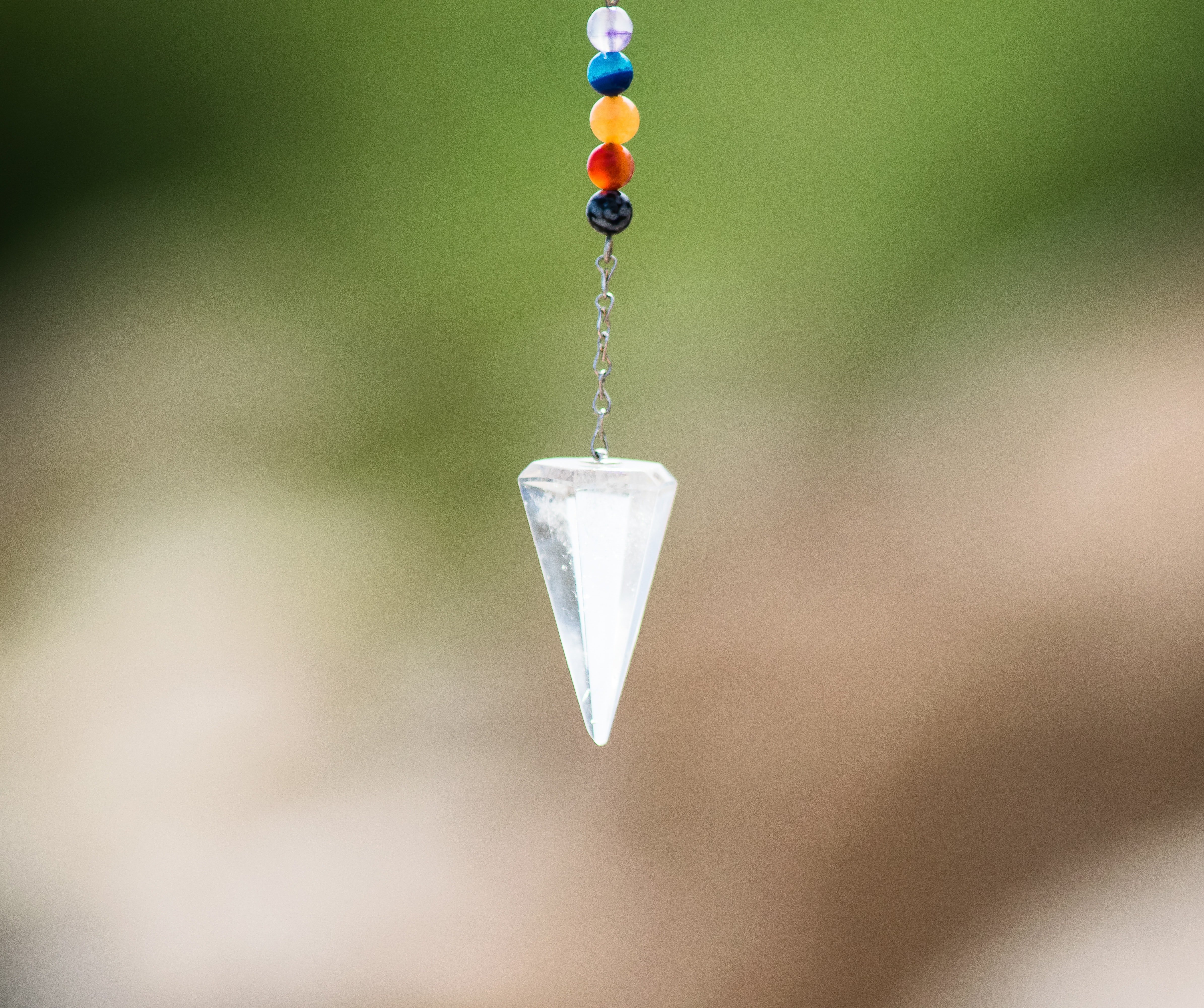 Beaded pendulum | Unsplash
While pendulums are popularly used to make decisions and get permission from spirit guides, those are not the only uses for the objects, and they can be used in many ways for a multitude of outcomes.
Pendulums can be used in chakra healing by holding the pendulum over each body's chakra and waiting for it to swing yes or to balance entirely. It can also be used for energy healing in other body areas by doing the same thing.
How Do I Cleanse It?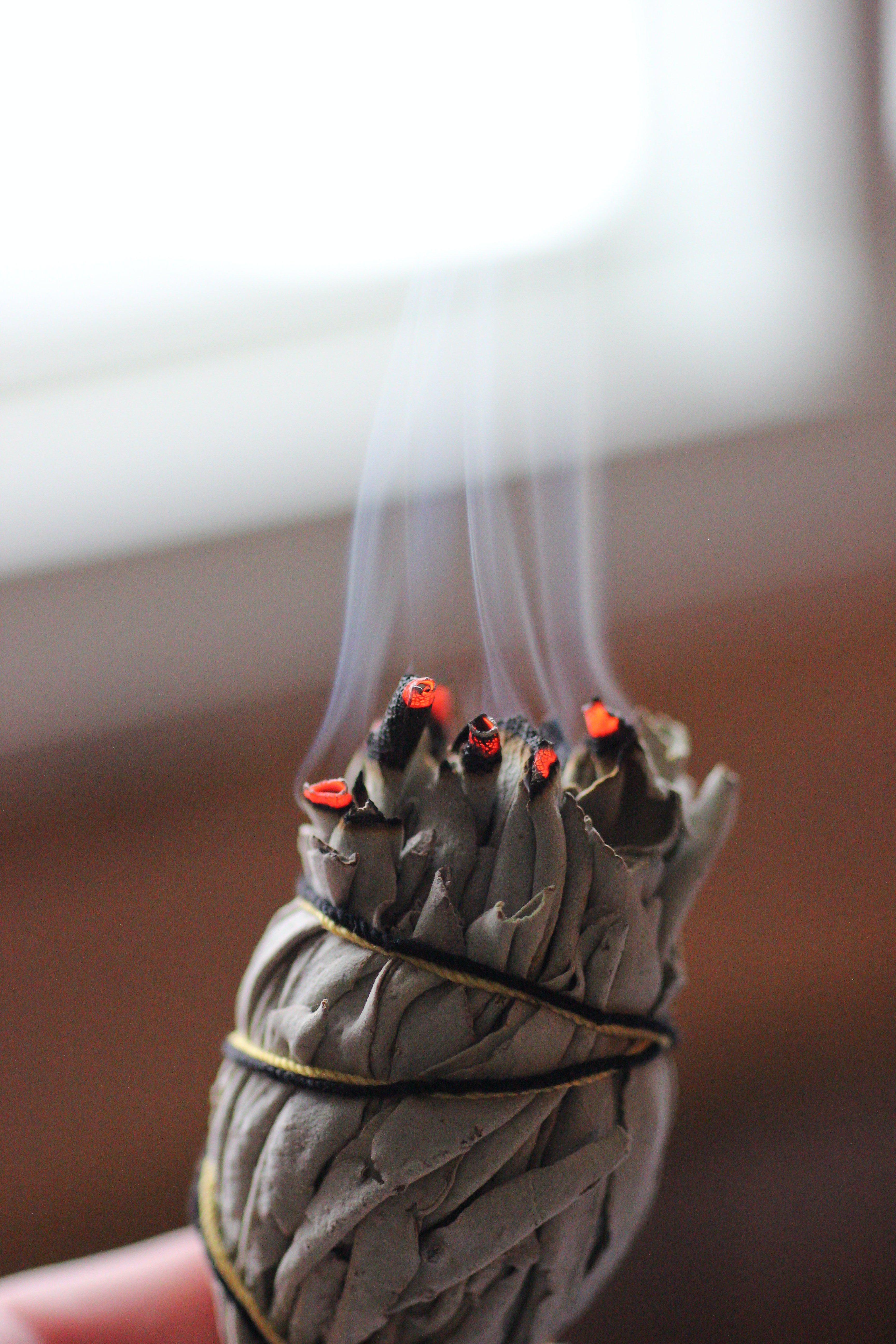 Smudge stick | Unsplash
Like any other crystal, a pendulum needs to be regularly charged and cleansed so that any negative energies that it has absorbed can be cleared out, and the positive energies can be amplified.
You can cleanse your pendulum by charging it under the light of the moon, placing it in a bowl of saltwater (check first that the crystal will not be damaged by saltwater), or smudging it with incense.