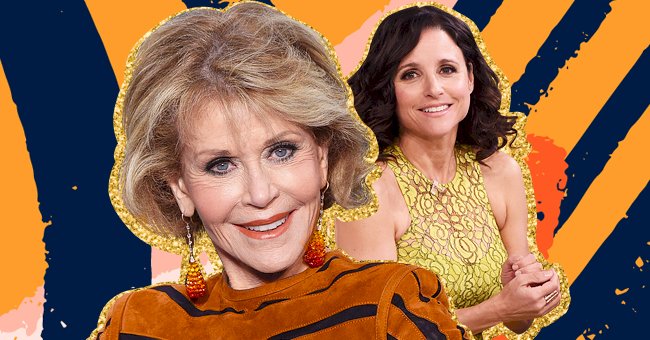 Extraordinary Celebrities Who Fought Cancer While Maintaining Their Careers
Celebrities always seem so put together in the public eye, even when they are at their worst. We've seen several stars battle through diseases while smiling brightly for the camera.
Cancer affects so many people worldwide; not even the rich and famous are immune to it. Doctors, patients, and survivors will tell you that the battle with cancer is challenging and requires extreme courage.
Hollywood stars can make many things look easy, including their brave fights against disease. Here is a list of some celebrity cancer survivors who've inspired many with their openness about their struggles.
Julia Louis-Dreyfus
In 2017, multiple Emmy award-winning actress Julia Louis Dreyfus was diagnosed with breast cancer. The comedic actress shared her diagnosis with fans in a tweet that called for better healthcare.
In her tweet, Julia acknowledged that she is one of the very few women who can afford proper healthcare. The star treated her cancer with six rounds of chemotherapy and a double mastectomy.
Sofia Vergara
Sofia Vergara was diagnosed with thyroid cancer when she was only 28 years old. As a result of the diagnosis, the Modern Family star had to have her thyroid removed to save her life.
This stunning icon now lives with hypothyroidism and often shares her experiences with the condition. Hypothyroidism is not easy to deal with, but Sofia continues to work hard and make it look effortless.
Robin Roberts
Good Morning America host Robin Roberts was lucky to identify her cancer early during a routine check. The TV personality has shared that her regular self-exams helped her save her life.
After discovering her lump, Robin was soon diagnosed with cancer, which was treated immediately. Robin's experience has made her an avid cancer awareness activist who encourages regular check-ups.
Jane Fonda
Jane Fonda opened up to British Vogue about her multiple experiences with cancer. She attributed her time in the sun to her skin cancer battles and touched on her breast cancer diagnosis.
"I was a sun-worshipper. When I have a day off, I frequently go to my skin doctor and have things cut off me by a surgeon."

Says Jane Fonda
The climate change activist also revealed that she had a double mastectomy to treat her breast cancer.
Fran Drescher
The Nanny actress received her uterine cancer diagnosis in 2000. Descher reflected on how her battle awakened her rape trauma in an essay for Instyle Magazine.
"...it was also an amazing affirmation that pain finds its way to exactly the right place in the body if you don't deal with it. Since I hadn't been paying attention to my own vulnerabilities, my pain from the rape lodged itself in my uterus."

Says Fran Drescher
Descher is the founder of a cancer advocacy group called Cancer Schmancer. The group focuses on policy change, early detection, and cancer prevention.
Other Stars Who've Survived Cancer
The women listed above are joined by Kylie Minogue, Jaclyn Smith, and Guiliana Rancic. Hoda Kotb has continually spread awareness about breast cancer after her diagnosis in 2007.
Other breast cancer survivors include Christina Applegate, Wanda Sykes, Sheryl Crow, and Ann Romney. The prevalence of this disease should urge all women to examine their bodies to stay safe regularly.