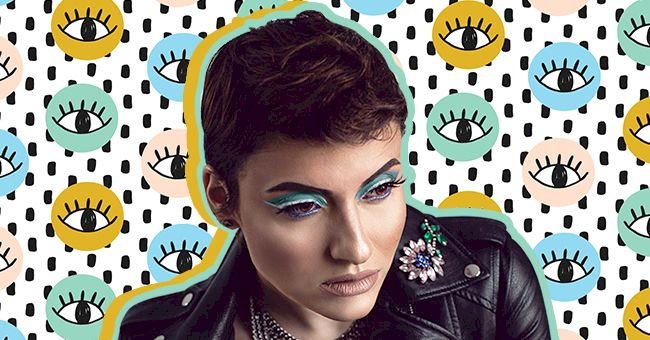 Eyelash Extensions: Overhyped Or Worth The Investment
Wearing a full face of makeup every day with the perfect set of false lashes might be achievable for some but it is definitely not convenient for most of us. However, this doesn't mean we don't wish we could have thick, long, fluttery lashes all the time.
That's where eyelash extensions come in. The elusive answer to all our beauty prayers, eyelash extensions promise perfect lashes from the second your eyes open in the morning... But there's a little more to them than you might expect. Here are a few things to know before committing to a pair.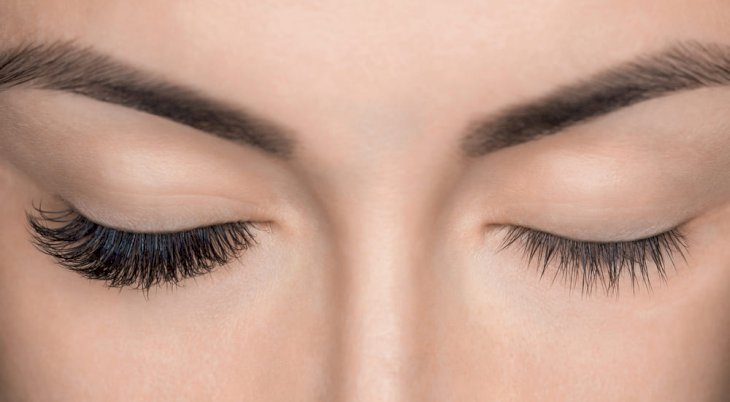 Shutterstock
What Are Eyelash Extensions?
Eyelash extensions are a semi-permanent alternative to fake lashes. Unlike false lashes that need to be glued onto your lash line, extensions need to be applied by a technician.
According to Andra Marin, artistic director, and expert lash stylist at Courtney Akai Lash Boutique in NYC, the technician hand-glues the extensions on top of your natural lashes. Lash extensions do not come in a strip and are therefore more customizable and real-looking. They can last for six to eight weeks before falling off naturally.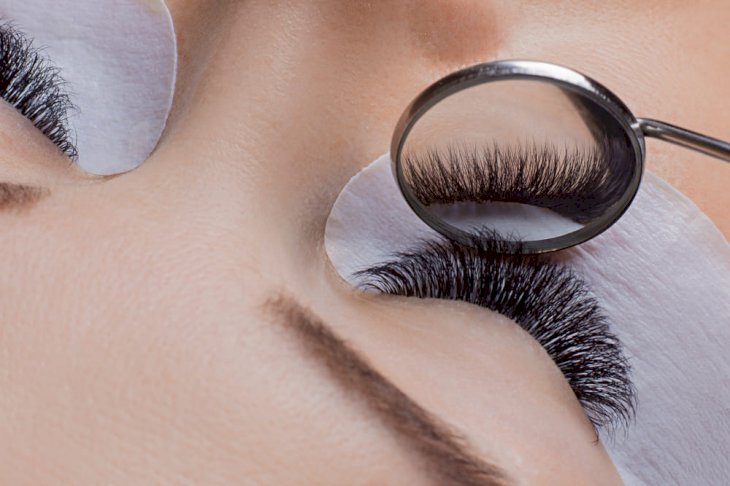 Shutterstock
Cost:
To get a typical set of 70 to 80 lashes per eye, it will cost between $100 and $400 plus tip. Since the lashes fall off or grow out, you should also budget for fill-ins.
Fills can cost between $50 and $165 per session. The total cost will depend on how many new lashes will need to be applied.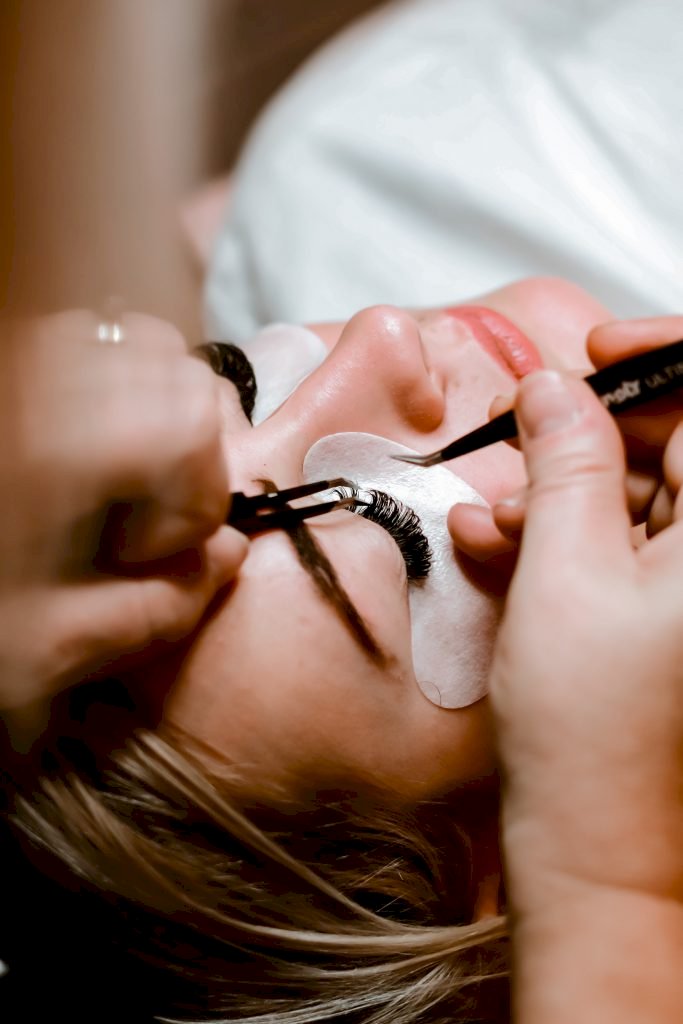 Shutterstock
Choosing The Right Type Of Extensions
"The type of lashes you can get all depends on the length and strength of your natural lashes. Wearing lashes that are too long or too thick for your lashes can actually cause damage in the long run, so you need to make sure your extensions aren't too much longer or thicker than your natural lashes."
Extensions can be made from various materials including mink, sable, faux mink, silk, cashmere, and synthetic acrylic. Mink and faux mink are popular choices due to their soft, natural-looking fibers. Once you have chosen the material, carefully select the density, curl, and length of your extensions.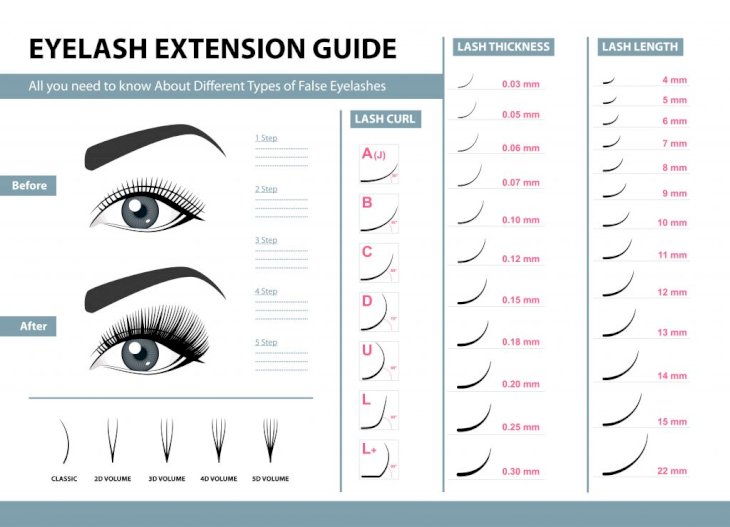 Shutterstock
Consulting your technician on what will suit your face is the best option. There is no rules to lashes as it should be customized to suit each individual client's wants, needs, and face.
"A good lash technician will take your face shape, bone structure, and natural lashes into consideration when helping you decide on a lash look,"

says Clementina Richardson, lash expert and founder of Envious Lashes in NYC.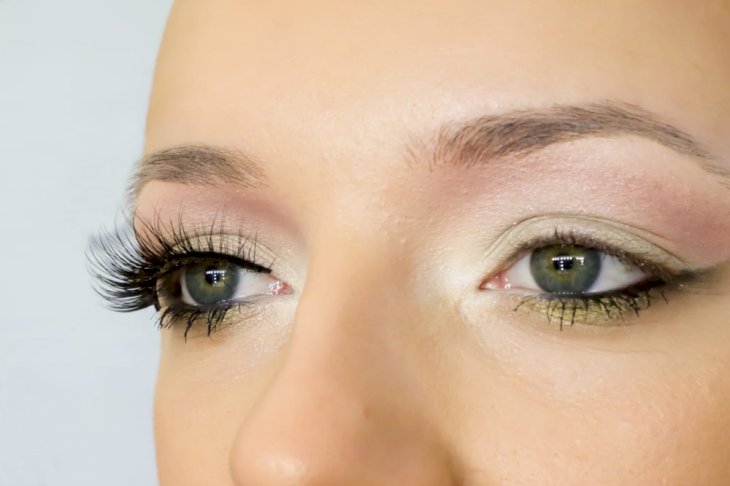 Shutterstock
Frequently Asked Questions
Can I wear makeup to an eyelash extension appointment?
No, the technician will expect you to arrive with clean skin and no eye makeup. Any makeup or oils on the lids or lashes may affect the application and longevity of the extensions.
Can I swim or shower with eyelash extensions?
It is advised to wait at least 24 hours after your appointment before doing so to allow the eyelash adhesives to properly cure. This can take 12 to 24 hours. After this time, it is safe to swim and shower.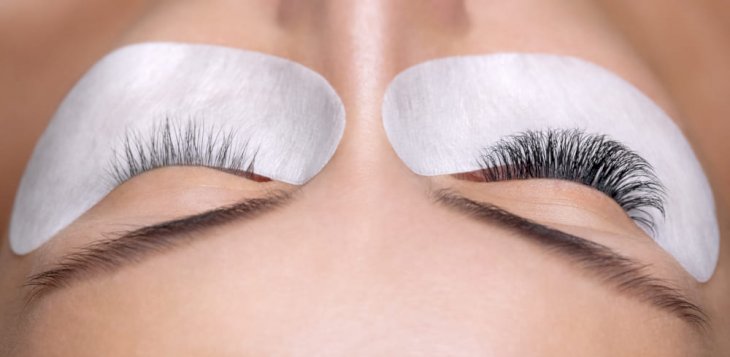 Shutterstock
Can I wear eye makeup with extensions?
Most technicians advise avoiding mascara while you have lash extensions. This is because when removing the mascara, many people are too rough on their eye area.
Thus the friction and makeup remover may cause the extensions to break from the friction and makeup remover while oil cleansers and waxes can break down the lash glue.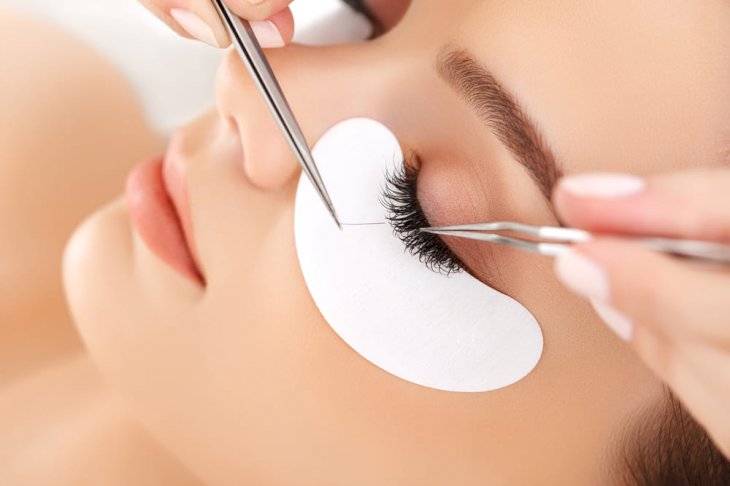 Shutterstock
Do eyelash extensions ruin your natural lashes?
There is no solid proof supporting claims that eyelash extensions affect your natural lash length or health long-term. However, Dr. Zaina Al-Mohtaseb, assistant professor of ophthalmology at Baylor College of Medicine in Houston, warns there is a small risk of developing traction alopecia. This is when your natural lashes fall out as a result of the constant weight of repeated eyelash extensions.
Bad application or improper aftercare may cause some damage. This is why it is important to opt for a reputable, well-reviewed salon. Also, ask what the ingredients in the lash adhesive are to ensure they are eye-safe.
Dr. Al-Mohtaseb advises choosing a salon that uses "glues made with butyl cyanoacrylate and octyl cyanoacrylate instead of formaldehyde—they're less toxic to the eye area.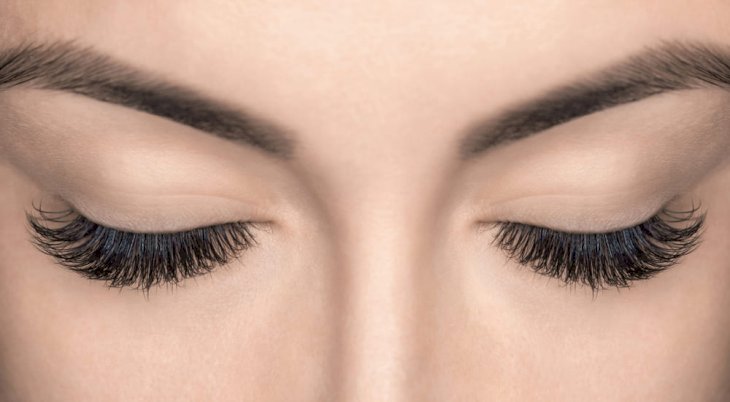 Shutterstock
Aftercare For Eyelash Extensions
When caring for your extensions it is important to opt for cleansers specifically formulated to be safe for eyelash extensions. Regular cleansers and makeup removers may contain ingredients that can weaken the bond of your lash extensions.
If you opt to wear eye makeup, it is advised to use oil-free pads and gently swipe downward. Avoid rubbing or tugging at your eyes. In the morning, after a shower and in the night before bed, carefully brush your lashes with a clean spoolie brush.