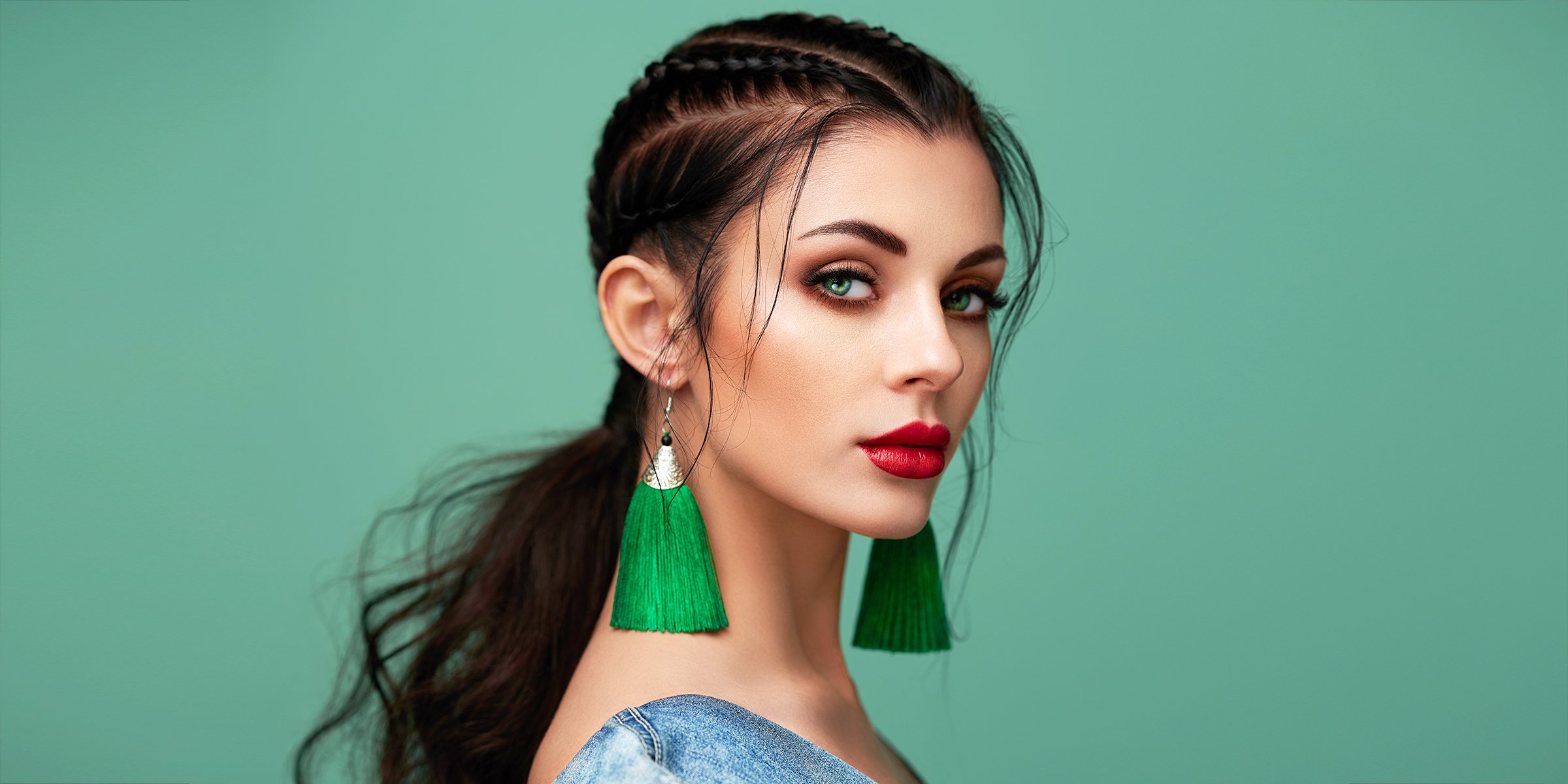 A Woman with Striking Green Eyes and Make-up Posing for a Photo | Source: Shutterstock
Eyeshadow Colors That Will Enhance Your Green Eyes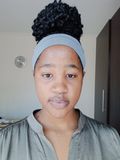 While green-colored eyes can look stunning with any eyeshadow palette, color theory experts have determined that specific shades best accentuate the unique irises. Still, eyeshadow isn't the only factor to consider for one's beauty needs.
Folks with green eyes are considered the rarest population worldwide regarding eye color, and those who wear makeup can be versatile with their makeup looks. With the variations in the appearance of green irises, the green eye color contrasts stunningly with numerous eyeshadow palettes.
Some green irises are darker, some are lighter, and some have yellow, golden, or copper specks, while others have blue and gray tones; these are all factors worth considering when choosing an eyeshadow palette to complement such a unique eye color.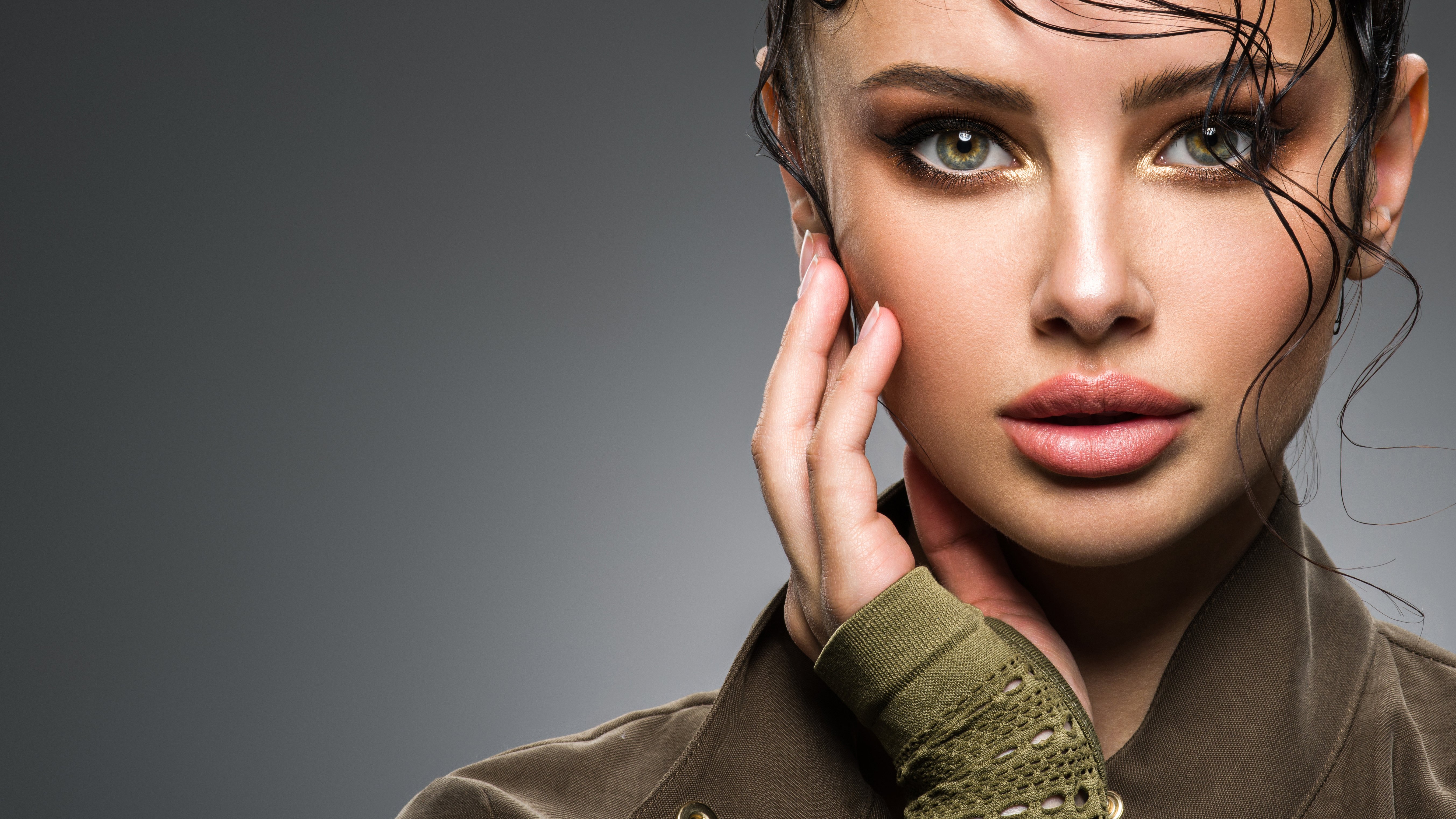 A portrait of a young woman wearing glamourous makeup and posing at a studio | Source: Shutterstock
Still, eyeshadow shades are not the only beauty feature that accentuates green eyes. Experts have advised green-eyed individuals also consider their skin undertones and hair color when selecting an eyeshadow palette.
While skin tone is the visible surface skin color, it also has an undertone directly beneath it. Skin undertones can be warm, cold, or neutral, and despite eye color, using eyeshadow that matches the temp of one's undertone enhances one's makeup look.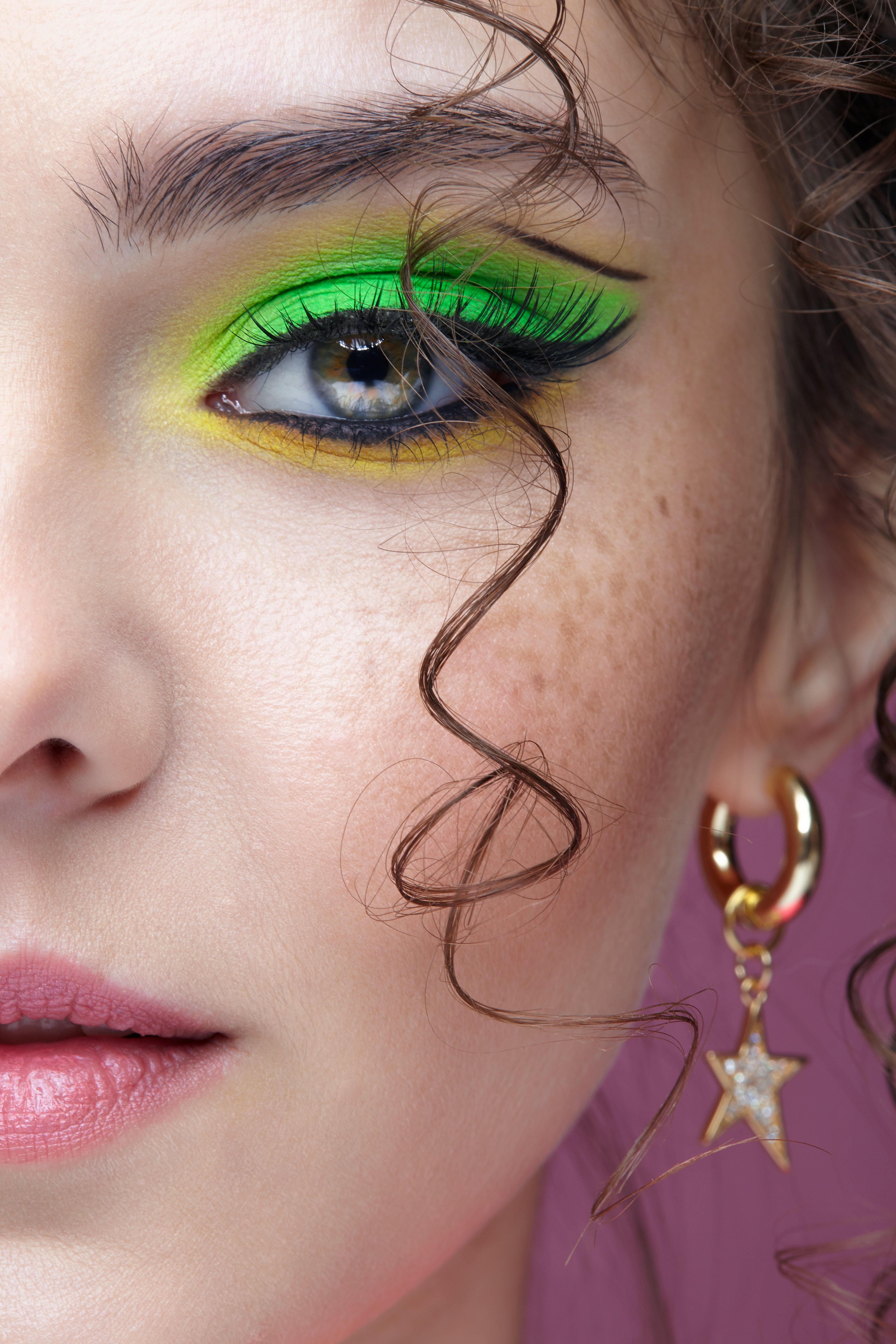 A portrait of a young woman with unusual green eyes, makeup, curly hair, and earrings, against a pink background | Source: Shutterstock
Like eyeshadow, hair colors that starkly contrast green eyes, such as red or black, make the eye color stand out more. When pairing hair color with eyeshadow to contrast green eyes, darker hair colors work best with cool eyeshadow hues, while lighter hair colors pair best with warm eyeshadow shades.
Moreover, depending on the aesthetic one is aiming for, it would be wise to consider the texture of the eyeshadow when selecting. Some eyeshadows come in powdery form, while others have a creamier or liquid texture.
Eyeshadows can also create a matte or shimmery appearance and may require layering based on how pigmented a palette is. Makeup brands have also included skin-friendly and vegan eyeshadows, which is an important factor for makeup application.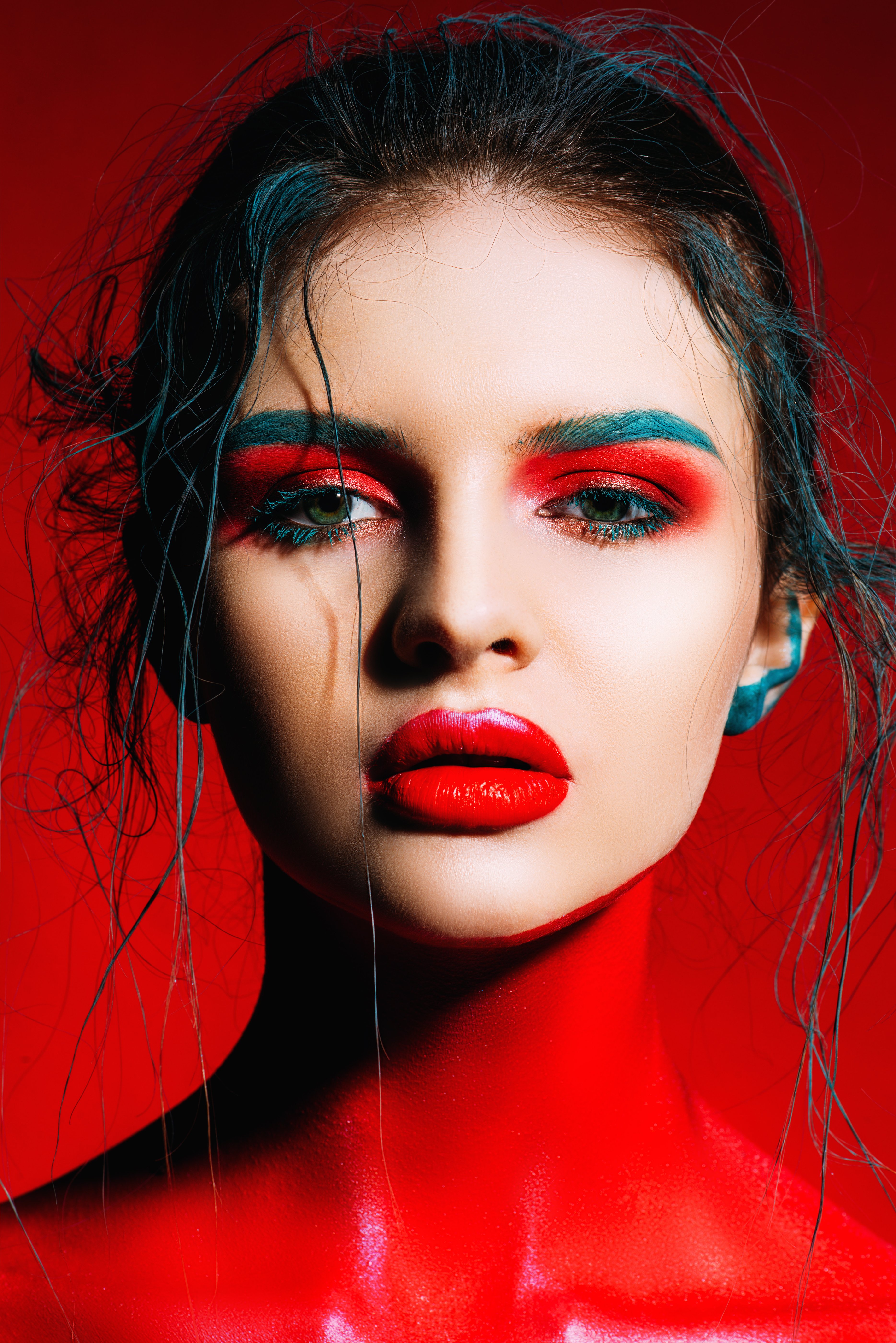 A close-up portrait of a young woman with creative makeup and body painting | Source: Shutterstock
Every Shade of Purple
Purples are known for having a naturally built-in red undertone and work for green eyes in any shade, such as lavender, lilacs, and burgundy. Purple eyeshadows also highlight the golden or copper specks that may appear in green irises.
Playing around with their eyeshadow shades and textures can help achieve that effect. Lighter shades like lilac and lavender are best for day looks, while darker shades like plum and magenta are best for evening looks.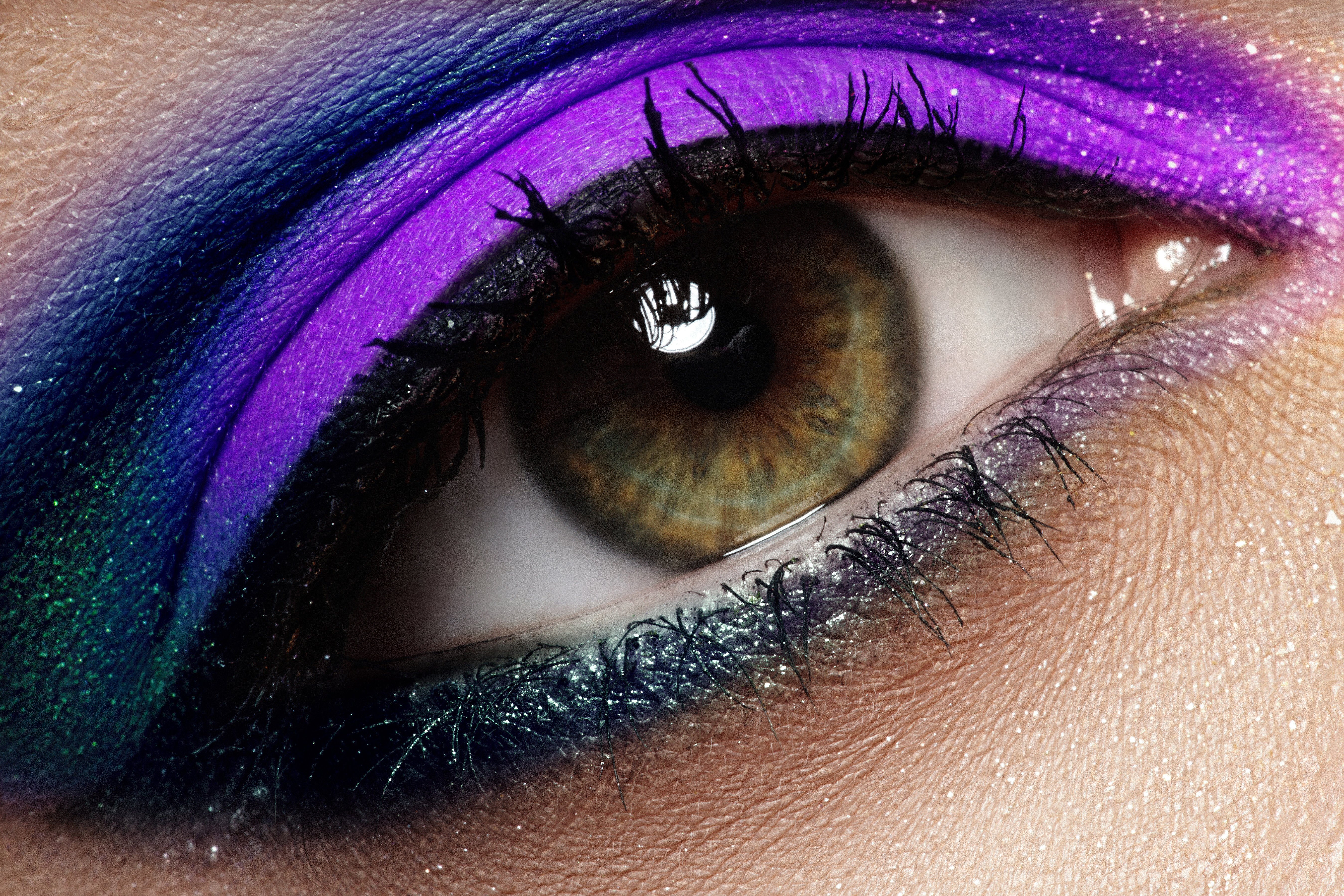 A macro shot of a woman with green eyes wearing dark purple eyeshadow colors make-up, creating a sultry evening look | Source: Shutterstock
Red Undertones
In the color theory, green occupies a position opposite to a warm and well-known color: red. Red directly contrasts with green in this manner and works perfectly as an eyeshadow for creating a striking effect with green eyes.
Moreover, some eyeshadow palettes include shades that have red undertones, which can be used to achieve the said effect. Therefore, eyeshadow hues like burgundy, maroon, coral, and pinkish-red create a beautiful contrast with the green irises.
Rose gold is one of the best red-undertoned eyeshadow colors that create shimmer in green eyes. Pinky-brown also brightens green-colored eyes and emphasizes any hidden gold tones. When blending the color, covering the entire eyelid up to the eyebrow will enhance and make the eye color stand out more.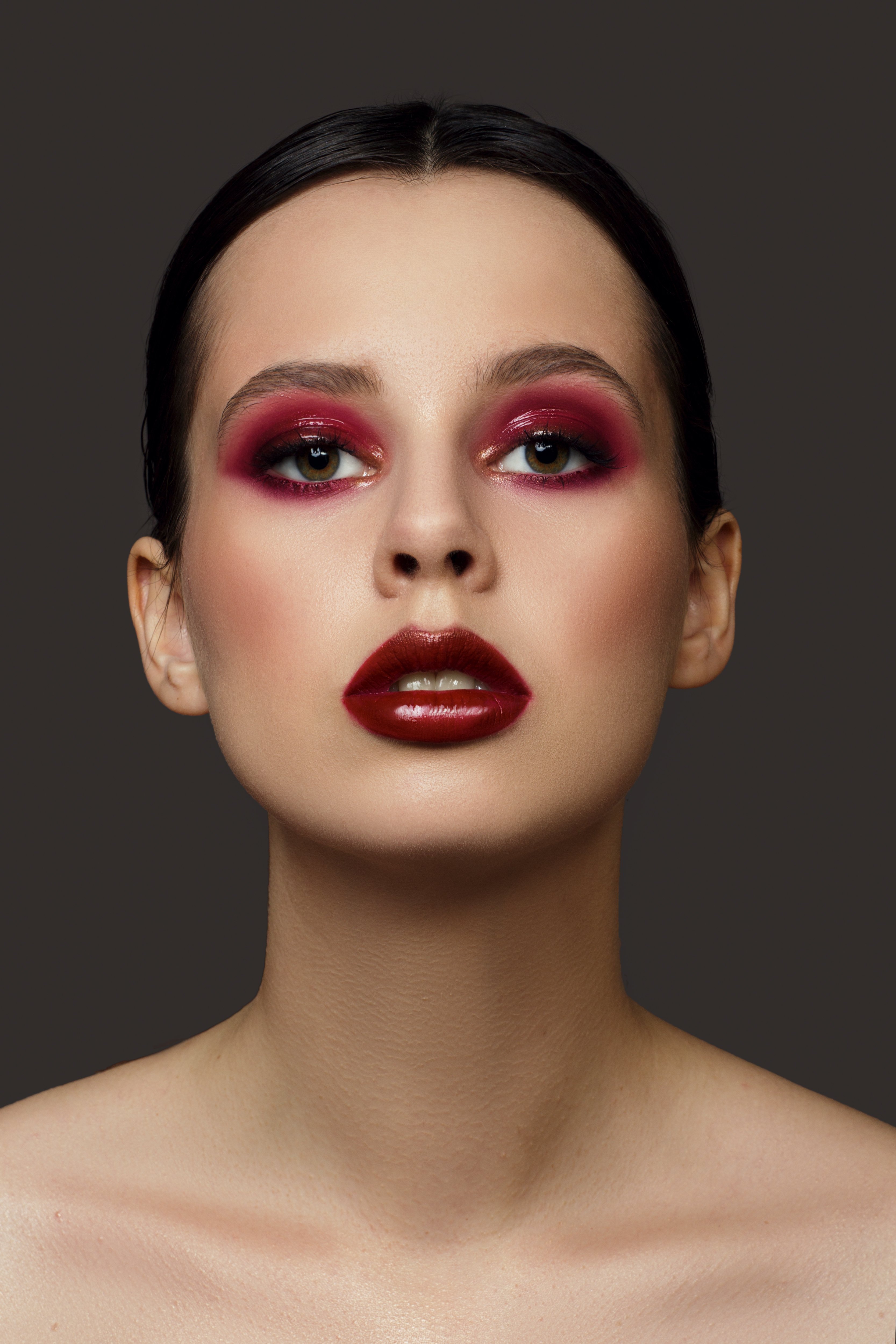 A portrait of a young woman wearing red eyeshadow and lipstick | Source: Shutterstock
Copper, Bronze, or Gold
Other red-undertoned eyeshadows, such as copper or apricot, accentuate green eyes and give the appearance of being "more awake," making the eyes look bigger and brighter. A red-toned copper will also bring more attention to the golden or copper specs in green irises.
Coppers also come in different shades, and like purple eyeshadows, the lighter copper shades work best for a natural day look. Adding golden eyeshadow can help transition the copper eyeshadow from a day look to an evening makeup aesthetic when applied just along the lash line.

A cropped photo of a woman with green eyes wearing golden-toned eyeshadow in her makeup | Source: Shutterstock
Silver
As previously mentioned, not all green eyes have golden specks; other variations of green eye colors have blue and grey tones. Still, it's no disadvantage, as silver eyeshadow can create an ethereal aesthetic for this variation of green irises, whether it has a matte or shimmery texture.