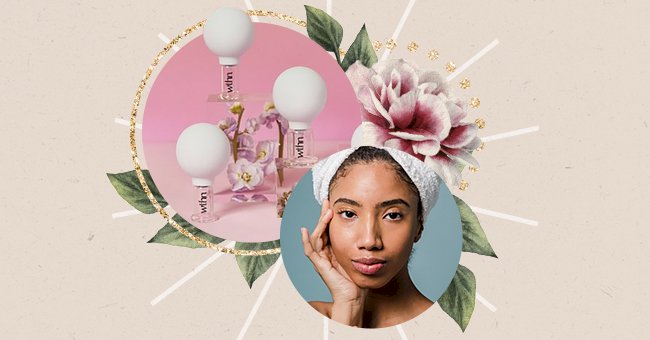 Facial Cupping: Trendy New Skincare Therapy Worth Trying For Glowy Skin
Have you heard about the newest TikTok trend called facial cupping? As weird as the name may be, it's one of the best ways to get glowy and healthy-looking skin.
TikTok's enthusiasts don't seem to get enough of beauty hacks. While they're often on the hunt for the ultimate beauty trends and techniques, we're all here waiting for the next buzz to take advantage.
Facial cupping is gaining momentum — a new trend for an ancient technique that promises to minimize fine lines, wrinkles, and scars and stimulates collagen. Let's understand how it works.
What's Facial Cupping?
A popular technique used in traditional Chinese Medicine and Middle Eastern medicine for centuries is finding this ancient tool and its benefits.
Facial cupping consists of placing glass or silicone cups on — either wet or dry skin— that creates a suction effect. This effect stimulates blood circulation in that area and to the surface of the skin.
What Are The Benefits of Facial Cupping?
"It's a very efficient treatment; when you do it, you promote new oxygen-rich blood circulation, which helps strengthen the skin and all of the connective tissues. It stimulates collagen production, and I also love that it relaxes my muscle tension."

Tata Harper
Paired with other skincare products such as serums, facial masks, and facial oils, facial cupping is said to work on wrinkles, scars, and fine lines.
How Can I Do Facial Cupping At Home?
The first thing you need to do is to purchase your facial cupping set. The technique works better if combined with skincare products, so choose yours — vitamin C and hyaluronic acid serums are the most recommended.
Prepare your skin with a good layer of your chosen product and pass the cup gently around the face, focusing on the areas of most tension. Then, clean your face and proceed with your usual skincare routine afterward.
Are There Any Side Effects?
DIY facial cupping doesn't have any side effects, and it's unlikely it will leave you with marks different from body cupping. Facial cups, especially silicone ones, are soft and light tools.