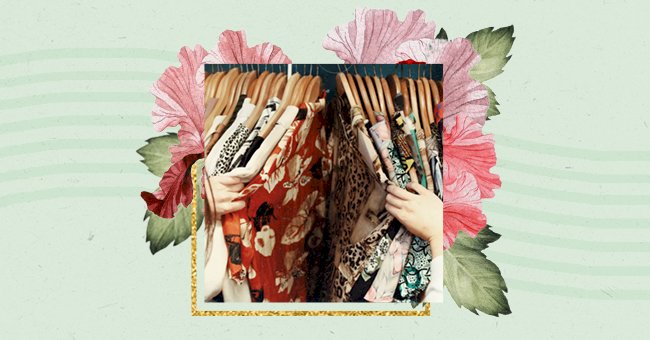 Fashion Hacks That Will Save Your From An Embarrassing Faux Pas
We have all had a moment when we convinced ourselves we had nothing to wear or a moment where we had an embarrassing outfit malfunction in public. There is nothing worse than not feeling confident in what you're wearing.
There are many ways that you can prevent these mistakes and crises from happening, and they are much easier than you might think. You don't need to be a seamstress or a fashion guru to know how to live your best outfit life.
We have compiled this list of fashion hacks that will help you become a fashion guru overnight.
Beeswax For Canvas Shoes
You can waterproof canvas shoes by smearing beeswax on them. Doing this will allow water to slide off of the shoes without ever wetting them. It is an easy fix if you live in a rainy city or spend a lot of time spilling your drinks.
Stretch Small Shoes
All you need to do for your shoes to fit you when they're too small is to throw on a pair of socks and wear the shoes while blowdrying them. This will allow the shoes to stretch enough so that your feet will fit.
Don't Be Afraid of Color
Mixing colors that people would not expect one to mix allows for the outfit to really catch people's attention. This method is called color blocking, and it looks great with a variety of different colors.
Deodorant Stains
Deodorant stains can be so pesky and annoying when you get them on your clothes. Still, you can easily remove them by applying baking soda, hydrogen peroxide, and water to the affected spots before washing.
Fading Jeans
Some people enjoy the look of faded denim jeans, but many others would prefer it if their dark jeans stayed dark. You can make sure that your jeans keep their color by adding a cup of distilled vinegar to the washing cycle.
Combination Is Key
Combining sporty with formal clothing is an easy way to stay on-trend. Sport casual clothing is all the rage at the moment, and combining the two clothing styles will ensure that you look like a fashionista.
Sweat Stains
Sweat stains are terrible for any person to have to conceal, but you can get rid of them by applying some lemon juice to the stain. Let the lemon juice sit for a while before washing the clothing.
Creased Jackets
Creased jackets are not a cute look for anybody, but there's a way that you can ensure that it never happens again. Hang your jacket up inside out to make sure that it doesn't crease again.
Top Heavy
An excellent way to ensure that you never have the "I have nothing to wear" meltdown again is to ensure that you have two or three tops for every pair of pants that you own. Tops are what make an outfit look different, so having more tops means having more outfits.
Clean Suede
Suede can feel like an impossible fabric to clean, but it's relatively easy to clean your suede items. It may seem a little icky, but you can clean dirt off of suede by running the area with the crust of stale bread.
Cashmere King
We all have that one cashmere item that we love but can't quite keep as soft as the day we bought it. An easy way to keep your cashmere items soft is to wash them with baby shampoo.
Know Your Colors
Everybody has a specific color that works best with their skin tone. Everybody will have a different color. You should know your color and the colors closest to it to wear these colors close to your face.
Soft T-Shirts
You can make your T-shirts soft or get them to remain as soft as they were when you bought them by soaking them in saltwater for three days before washing them. This will leave your T-shirts feeling soft.
No More Oil
Oil stains have been made to seem impossible to get rid of, but they're actually a pretty easy problem to solve. All you have to do is apply some baby powder to the area and let it sit for a while. Rub the baby powder off and wash.
Details
One of the easiest ways to up your outfit game is to add some details to it. There are millions of different ways to accessorize an outfit, and you can choose your favorite. Just make sure that you keep your accessories elegant and never clutter them.
De-Pill
If you have a pilling sweater, don't pull the pills yourself, there are some great ways to get rid of them so that they won't come back. You can buy a de-pilling device, but using a sharp razor will do the same job.
Make Your Diamonds Shine
Sometimes your diamonds start to lose their sparkle after being worn for a while; there are ways to make sure that they stay sparkling, though. All you have to do is polish the diamonds with baking soda and toothpaste to make them shine like the day you got them.
Cuffed
Getting the perfect cuffed sleeve is easier than ever with this hack. It might be a little tricky, to begin with, but once you get the hang of it, it should be easy. All you need to do is keep the cuff our your shirt buttoned to get the perfect cuff.
Hiding Stains
If you have a pesky stain that you absolutely cannot get rid of, no matter what you try, there is a solution. You don't need to throw the item away; you can simply hide the stain with a clothing pin.
Scratched Leather
Scratched leather is definitely not a cute look at all. However, you only need a moisturizer to fix this problem. You can easily hide a scratch in the leather by applying some moisturizer to the area and rubbing it in.