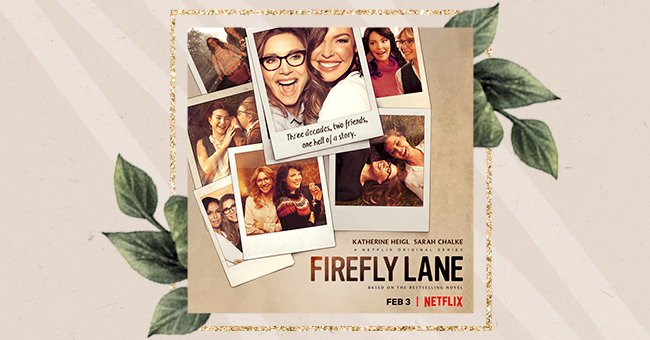 'Firefly Lane' To Return For Another Season
Netflix has been the source of many amazing TV shows over the last year, and as quickly as they come out, we binge-watch them and then start begging for more. It is a lot of pressure on the writers and producers as well as the streaming giant themselves.
'Firefly Lane' is one of the shows that everybody binge-watched within a matter of days. Fans of the show absolutely loved it, and even though many were confused by the ending, they quickly started wondering when the next season would come out.
Well, their wishes have finally come true, and here is everything we know about the second season of 'Firefly Lane.'
The Story
'Firefly Lane' is the story of two best friends and all of the obstacles they face in their individual lives and their friendship with one another. The TV adaptation might only have recently hit screens, but it was instantly famous, and fans are very excited at the prospect of season two.
The story is wholesome and funny, but it has its raw and real moments, making it the perfect series for people of every age and creed to watch. The series offers a peek into issues that we all face at some point in our lives.
Because the series has been so popular, it is no surprise that Netflix has decided to renew it for its second season.
Season Two
Season one ended on a cliffhanger with the best friends being in a fight over a mysterious issue that was not revealed to fans. However, season two just might bring us all the answers that we need.
Season two was announced by Katherine Heigl and Sarah Chalke via a Zoom interview on the 26th of May. The pair revealed that season two would hold answers to some of the questions that season one left us with.
There have been no further details released besides the fact that the cast is delighted that they will be back on-screen soon. We have not been told when filming will begin or when the second season will air.
Aside from the cast being excited, fans are even more thrilled to air because they have been waiting to tie up the loose ends that we were left with after season one and couldn't wait to see where the friends' journey would take them next.
We cannot wait for the second season and will inform our readers as soon as we know when the second season will be airing on Netflix.