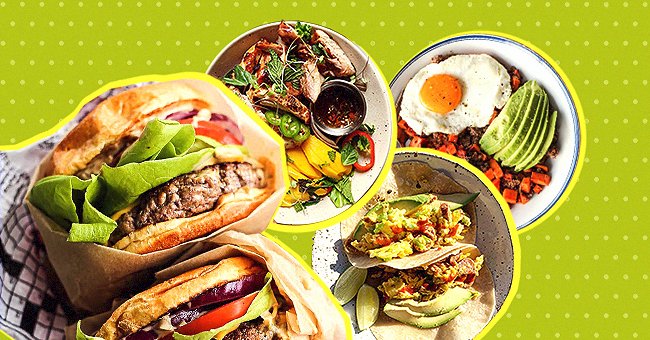 Five Clean Eating Cookbooks Every Home Cook Should Read
With rising numbers of people suffering from obesity and diabetes worldwide, clean eating and lifestyle changes have become a focal point of health discussions. Unfortunately, clean eating can be intimidating and difficult to stick to as it takes time to prepare healthier meals.
However, the cookbook industry has the perfect books to inspire eating gluten-free, dairy-free, vegan, Paleo and whole-food diets. Here are five cookbooks making clean eating easier.
Actor, comic, voice actor, podcaster, and cookbook writer, Anna Vocino penned the Eat Happy Too: 160+ New Gluten Free, Grain Free, Low Carb Recipes for a Joyful Life cookbook. The book offers healthy options for everything from starters, mains, sides, soups, casseroles, slow cooker to Instant Pot and breakfast recipes. It even has a chapter on making sauces and dressings from scratch and a desserts chapter with recipes made from the finest ingredients. She even offers dairy-free recipe options. It is also available in Kindle Book.
2. Run Fast. Eat Slow.: Nourishing Recipes for Athletes: A Cookbook
The Run Fast. Eat Slow cookbook was written for athletes by an athlete. World-class marathoner and 4-time Olympian Shalane Flanagan and chef Elyse Kopecky teamed up to create recipes filled with whole foods. The cookbook is a New York Times bestseller and offers more than a hundred recipes that are both indulgent and nourishing. The book is great for those looking for nutritional wisdom, and inspiring stories.
3. The Oh She Glows Cookbook
The Oh She Glows – Vegan Recipes to Glow From The Inside Out book aims to focus on clean eating and eating to achieve a visibly healthier look. The book has more than 100 mouth-watering recipes. From a noodle bowl with orange-maple miso to a filing salad, this book has something for everyone. The recipes focus on plant-based cooking and eliminating unhealthy or deceptive ingredients. It even has gluten-free recipes and recipes that are nut, soy, sugar, and grain-free.
4. The Defined Dish: Whole30 Endorsed, Healthy and Wholesome Weeknight Recipes
Alex Snodgrass who runs the site TheDefinedDish.com is the third author to pen a book in the popular Whole30 Endorsed series. Her book offers gluten-free, dairy-free, and grain-free recipes with the aim to guide people after they complete the Whole 30 program. Her book includes guidance on how to reintroduce healthful ingredients including tortillas, yoghurt, beans, and legumes. It also boasts easy to prepare and tasty meals for those who are too busy to cook complicated meals. Each dish is also clearly marked as Whole30 compliant, paleo, gluten-free, dairy-free, and more. There are also easy to substitute recipe variations for each recipe.
5. Inspiralized and Beyond: Spiralize, Chop, Rice, and Mash Your Vegetables into Creative, Craveable Meals: A Cookbook
Blogger Ali Maffucci is proving that spiralling can be used for much more than just making noodles. Her book Inspiralized and Beyond has recipes that are perfect for paleo, vegan, vegetarian, and gluten-free diets. It includes 125 healthy recipes and additional ways to add nutrients to your diet. It is the perfect book for those trying to get healthier or simply looking to cook better meals at home. From sweet potato slabs replacing toast and jackfruit being used to replace pulled meat, it is filled with many different tasty alternatives.