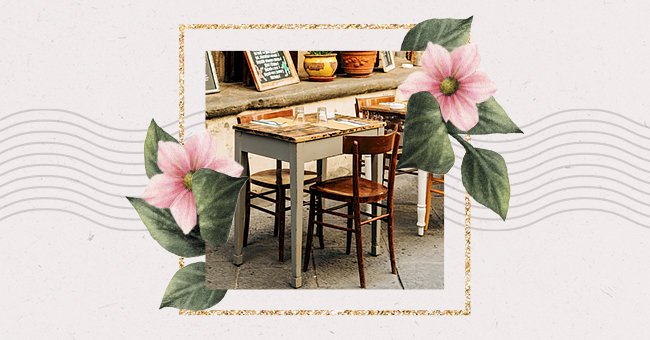 Food Travel: The Top 10 Food Blogs And Apps Travelers Should Use
If you're foodie, I bet there's no trip without food exploration, right? So, enjoy your foodie vacation while checking the best food blogs and apps for travelers.
Before visiting a new city or country, one of the first things I do is check the traditional dishes of that given place and where I can get the best and/or the most original version of it.
I used to spend loads of time on Google research until I found my go-to apps and blogs. They offer honest reviews, immersive experiences with locals and give away those hidden gems that we, foodies, are craving to find. Here they are.
Eat With
Eat With is a platform and app that shares authentic culinary experiences between travelers and locals, and it's present in 130+ countries. The culinary events are hosted by locals, who mainly invite the travelers to their homes for a dining experience.
The Travel Bite
The Travel Bite is a food and travel blog run by Rachelle Lucas, who shares inspirational tips for those looking for the perfect culinary adventure. Everything from travel and food, history, culture, and recipes all in one place. So if you're looking for a bit of inspo to plan your next getaway, here's your blog.
Nomadic Matt
Matt Kepnes, from Nomadic Matt, is a digital nomad who has been to several countries while running his blog. He's a NYT best-selling writer and author of How to Travel the World on $50 a Day and Ten Years a Nomad. His website has been featured on major media such as CNN, BBC, Time, and so on.
Traveling Spoon
Similar to Eat With, Traveling Spoon connects locals with travelers but in a more immersive experience. You can book a complete food experience, from being part of the entire process of preparing a meal or simply enjoy a homemade meal cooked by a grandmother in her kitchen in India, for example.
With Locals
As the name already says, With Locals is a travel agency that connects travelers to local hosts who offer private, large groups and personalized tours. This can include visits to markets, outdoor food vendors, wine bars, or restaurants.
Bon Appetour
BonAppetour is a community marketplace that connects travelers with local home chefs for a unique home-dining experience anywhere worldwide. From a paella workshop in Barcelona to an Italian experience with a 'nonna' in Rome, add extra tasting to your journey.
Happy Cow
Any vegetarian or vegan in da house? Well, we've got good news for you, mates! Happy Cow is a must-have app for any plant-based eaters. I call them the veggie-friendly Trip Advisor -- the # 1 source for vegan and veg-friendly restaurants worldwide present in 180+ countries.
Zomato
Similar to other platforms, Zomato lets you book a table at a restaurant, check out their menu, view customer-generated reviews and photos, and order food delivery. Zomato covers places often poorly served by other apps or websites.
Eatigo
Are you heading to Asia? Don't forget to check Eatigo before you go. They're Asia's No.1 restaurant reservation platform and one of the most popular apps, especially in Southeast Asia. Eatigo offers diverse categories for all types of travelers, such as "Date Night," "Hotel Buffets," and "Wine Bars."
Fresh Off The Grid
Fresh Off The Grid is the online destination for all things camp cooking. Megan and Michael want to help you uplevel your outdoor experience by sharing instructional guides to gear reviews and backpacking recipes for fun camping meals.