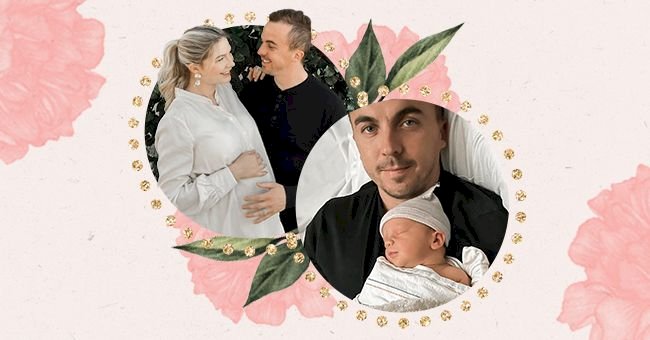 Frankie Muniz & Paige Price Welcome Baby Boy
It's been quite a while since we've heard any news on Frankie Muniz. The beloved 2000s sitcom star sort of dropped off our radars for a time and only occasionally made it back into the news.
Recently he is back in the news and for a very exciting reason. Muniz and his wife Paige Price have subtly slipped back into entertainment news after being quiet for a long time. They are back with some big news.
The couple has welcomed their first child together. "Malcolm In The Middle" fans, this one is for you.
Frankie and Paige
Frankie and Paige got married just before the lockdown last year after Muniz proposed in 2018. The pair dote on each other, and it is clear from their social media pages how much love the couple share.
The pair shared their wedding photographs on Instagram and gave a site that people could visit to see more photos of their wedding day. They have been active on social media, most especially YouTube, where they share their big announcements.
Baby Muniz
In September 2020, Paige and Frankie announced on YouTube that Paige was pregnant, and they were expecting to welcome a baby boy into the world in March 2021, just one year after they got married.
Fans were thrilled, and the pair shared that they, too, were incredibly excited because they had been told that their chances of having a child were not good. Paige even mentioned that each time she visited the doctor, she felt less like a woman.
The pair shared their baby's gender on YouTube two months after the pregnancy announcement with a video of the gender reveal party that the couple had. It was revealed that they would be having a boy, and Frankie showed the blue cake to friends and family members on a laptop who could not be at the party.
On the 22nd of March, baby Mauz Mosley Muniz was welcomed into the world by highly excited parents. Frankie posted a photograph of his son alongside a caption expressing how much little Mauz has already changed his life for the better.
Paige is just as excited, posting a series of photographs of her little family alongside a caption calling Mauz a dreamboat. We are excited for the couple and wish them and their little family nothing but the best.