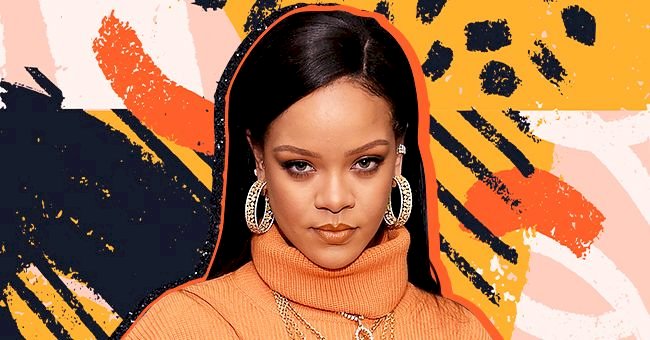 From Praise To Controversy: Rihanna's Savage X Fenty Line Comes Under Fire For Poor Song Choice During Fashion Show
Rihanna and her brands have become known for their inclusivity. Unfortunately, the praise for her vision came crashing down after a huge oversight in the soundtrack for her latest fashion show.
When Rihanna and her team launched the virtual runway show for her Savage X Fenty lingerie collection, fans were in awe of the diverse range of models. The show boasted a variety of ages, skin tones, and body shapes.
However, the glimmers of success came to a screeching halt when some viewers zoned into the soundtrack of the show. The team had selected a song called "Doom" for the event.
The Main Issue
While spooky sounding, the song itself appeared harmless. However, fans realized that the track by musical producer Coucou Chloe included a sample of a hadith (Islamic text.)
Using a sacred text for the purpose of showing off scantily clad individuals naturally sparked outrage. Therefore, it is no surprise that disrespectful use of the words resulted in both the Muslim community and many others on social media calling the brand and the producer out for their insensitive actions.
What Are Hadiths?
Hadith are sacred traditions and words directly linked to the prophet Muhammad. Islamically, the texts are second only to the Quran.
The hadith used within the audio of the "Doom" sample talks about judgment day. and the end of time. The words are noted in the book Sahih-al-Bukhari.
Other Issues
The controversy also opened up a discussion around the use of "Islamic Aesthetic" within the brand and fashion in general. One Twitter user @reversecoconut explained that using Hadith in a fashion show is very similar to cultural appropriation.
The user went on to point out that in a former show, the brand also had models wear scarves around their heads styled like hijabs. Thus, the account emphatically concluded that "my religion is not y'all's aesthetic." The Savage X Fenty controversy was particularly shocking as the brand has marketed itself as extremely inclusive.
The Apologies
After a weekend of criticism, Chloe took to Twitter to apologize for using the samples. The producer also announced that the song would be removed from all streaming platforms.
Following Chloe's apology, Rihanna also released a statement on her personal Instagram account. In a series of stories, the singer apologized and explained her stance on the situation.
"I'd like to thank the Muslim community for pointing out a huge oversight that was unintentionally offensive in our Savage X Fenty show. I would more importantly like to apologize for this honest, yet careless mistake. We understand that we have hurt many of our Muslim brothers and sisters, and I'm incredibly disheartened by this. "

Rihanna wrote.
She assured fans that she would never actively disrespect any God or religion. The star then went on to admit that "the use of this song in our project was completely irresponsible" and assured fans that the team is working hard to ensure "nothing like this ever happens again."