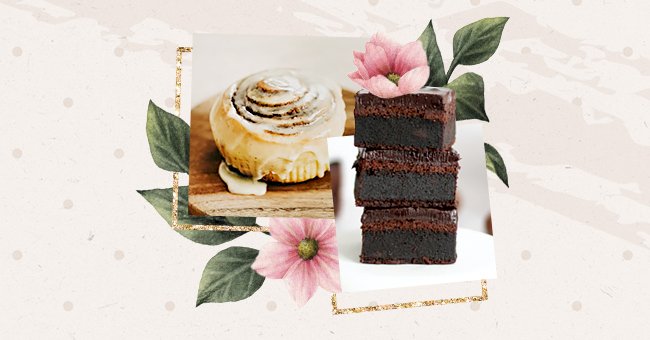 Fun Things You Can Make With Cake Mix
It's time to stop binge-watch TikTok videos on those delicious cake recipes and bring them into life.
That box of cake mix sitting in the cupboard can be put to far more uses than you think. Grab them and prepare some actually delicious, fun mixture.
Scroll on to find easy recipes for everything from cinnamon rolls to chocolate cookies to ice cream mug cake and sweet up your day.
Pumpkin Cake Mix Cinnamon Rolls
You don't need to wait for Easter again to prepare this deliciousness. If you love pumpkin cinnamon rolls as I do, you'll enjoy preparing this recipe(and of course, eating it too). These pumpkin rolls are so fluffy, so delicious and aromatic, and perfect for all year-round.
Moist Chocolate Fudge Cake Recipe
Are you craving some moist chocolate cake? So here it is! Maybe you'll need a quick trip to the grocery store to buy all the ingredients, but it's definitely worth it. This chocolate cake recipe is moist, has super chocolate flavor, and has an easy fudge topping.
Cake Mix Cookies
Using only 3 ingredients, this recipe makes the softest, chewy, and delicious cookies in less than 30-minutes. Take your cake mix, a couple of eggs, some oil, and if you'd like to customize a bit, you can add the mix-ins of your choice like M&Ms or chocolate chips.
3 Ingredient Chocolate Mousse Trifle
Another deliciousness for chocolate lovers out there. You won't believe how easy this recipe is — all you need is crushed Oreos, semi-sweet chocolate, and whipped cream. This simple no-bake dessert is perfect for any time of the year.
Sweet Potato Cheesecake Bars
A mixture of sweet spuds, cream cheese, and whipped cream will bring your memories back to Thanksgiving and Christmas. The cinnamon and nutmeg give a hint of autumn, but you can try this recipe in any season.
Baked Banana Oatmeal Muffin Cups
You don't even need to resort to the cake mix to make these yummy banana oatmeal muffin cups. Instead, just combine rolled oats, baking powder, cinnamon, banana, milk (she uses almond milk in this recipe, but you can use any milk you wish), and eggs.
3 Ingredient Chocolate Cake Mix Mug Cake
The quickest recipe on the list, mug cakes are perfect for those days you only have enough time and energy to make a cake mix cake on a mug and let the microwave do the work. For this recipe, you'll need chocolate cake mix, water, applesauce, and chocolate chips.
Ice Cream Mug Cake
Ice cream mug cake? Yeah, you've read it right! Ice cream has all the ingredients you need in a cake, like milk, egg, and sugar. And believe it or not, it takes only two more ingredients (cake mix and baking powder) to microwave this goodness.