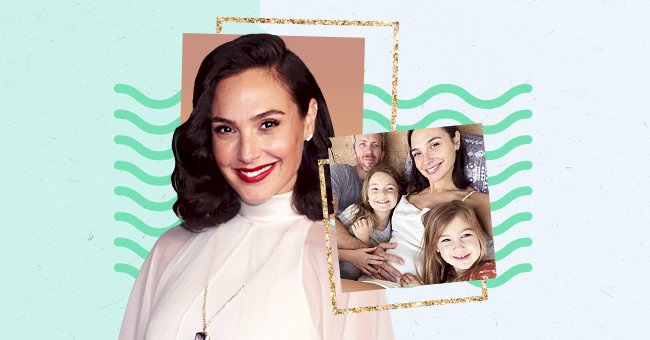 Gal Gadot Expecting Baby Number 3
A Wonder Woman indeed, Gal Gadot presented the Golden Globe Award for Best Foreign Language Film at this year's awards just a few hours before she announced she was expecting her third baby.
The actress, who plays Linnet Ridgeway Doyle in the 2021 version of Death on the Nile, announced her pregnancy via Instagram with a picture of her husband and two daughters cradling her bump.
Gadot shared the baby news on Instagram, where she shares most of her family snaps and updates about her children. She has shared many snaps to commemorate special occasions in their lives on the platform.
Many stars commented with wishes of congratulations for the soon-to-be family of five. Hilary Swank commented, saying, "Ahhh, congratulations!!" and Jason Momoa simply commenting, "Congratulations Mama".
Gadot has since posted a video of her getting ready for the Golden Globe Awards. She wore a white dress that entirely concealed her baby bump.
Gadot and her husband Jaron Varsano already have two daughters. Maya, 3, and Alma, 9, travel with their parents everywhere they go. They were on set of Wonder Woman 1984 while their mom was filming the movie.
Gadot says that her children are "part of the circus", her children and her husband are good friends with co-star Patty Jenkins' family, and both of the women made sure that their families spent time on set together.
It's not hard to see from Gadot's social media that family is important to her and Varsano. She shares many photographs of family outings and milestones on her social media.
Varsano also shares many family-oriented posts on his Instagram page, with the last three posts being those of his wife and daughters. He shared the same photograph as Gadot for the pregnancy announcement.
Varsano and Gadot have been married for 13 years this year but knew right from the beginning that they would be together. Gadot had told the story of when they met and how on their second date, Varsano expressed his desire to marry Gadot.
We wish the family nothing but health and happiness for the arrival of their new baby.