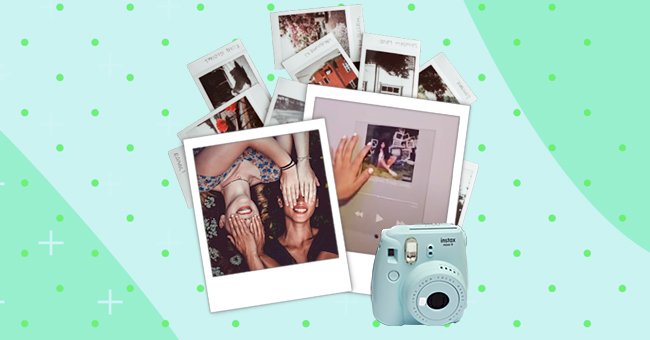 Galentines Day Gift Ideas
Show your pals that you're thinking about them, with a sweet gift on the day of bestie love. Not that you need an excuse anyway.
Galentine's Day on February 13 is unofficially the day to celebrate your pals. Made popular by Leslie Knope on "Parks and Recreation."
To the person who's always around for life's ups and downs, 'Galentine's Day' may not be an official day on the calendar, but why not celebrate your friends anyways.
Something 'DIY'
Gift your friend the sweet fruits of your labor. DIY something thoughtful and one of a kind like a knitted scarf or a glass a DIY glass album from their favorite artist.
Instax Camera
Document awesome moments with an Instax camera. Your friend can get creative with what they do with the pictures they take.
A Massager
We could do with some relaxing moments. Remind your friend to take a moment out of the day or week to just chill out.
Scented Candles
This is something that your friend will probably eveery week until its finished and each time they light it it and the fragrace fills their space, it'll remind them of their thoughtful friend.
Custom Jewlery
Surely the custom bracelet or necklace must be one of the quintessential besties prezzies out since we were kids but it hardly goes out of fashion. A friend will most like appreciate a thoughtful accessory from their dearest buddy,
A Jewelry Box
A beautiful gift that's alo functional is great because it won't just sit around ina box at the back of a cupboard to be forgotten.
Plants
Who doesn't love a oxygenproducing, carbon dioxide reducing, vibrant addition to their space. Play it safe by getting something like a tough to kill succulent.
Valentines Day Themed Cupcakes
Valentines day and cupcakes just make sense together. While it may be "Galentines Day" a cute love themed treat will make for a fitting gift.
Bath Goodies
Bath goodies are a go-to gift for many but if you can find the perfect kind, with the perfect flavor that your friend will love, you've got a winner.
Mantra Band
Remind your friend everyday how special they are with a mantra band. It's going to be a great encouragement when they look at their wrist and remember that someone in the world thinks their special. You could even get on for yourself.