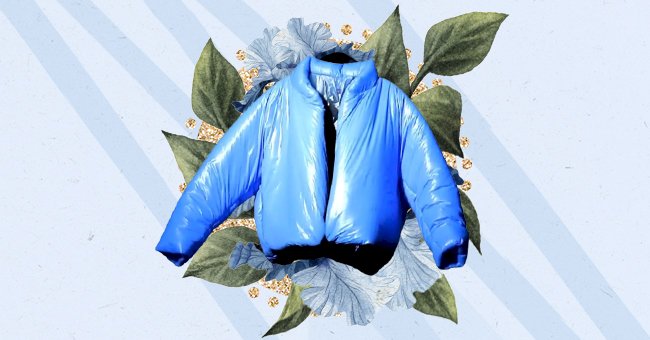 GAP Launches The First Yeezy GAP Item On Kanye West's Birthday
The much anticipated Yeezy GAP collaboration officially launched its first item with a surprise drop. On June 8, the GAP website released an item from the collection without notice or promotion.
Many streetwear and fashion lovers have been anticipating the Yeezy GAP collaboration drop for months. The well-known apparel brand surprised fans with a low-key drop for one of the collection's items on Kanye's birthday.
West turned 44 years old on June 8th and was celebrated by family, fans, and publications around the world. In turn, he gave us his first Yeezy GAP item which we will take a look at below, so keep reading.
The West Day Ever
Kanye West revealed his upcoming collaboration with GAP in a Twitter thread last June. The iconic rapper shared the details of his deal in a string of tweets that mentioned the hashtag #WESTDAYEVER.
A press release later stated that the collaboration looked to create modern, elevated basics that were affordable. This model of modern basics is similar to that of Yeezy's, except the pricing would be less expensive.
"I say things like I want to be creative director for the Gap, but I just got to give credit to the people who do creative direction at the Gap."

Said Kanye West in a 2015 interview
Kanye West enlisted British-Nigerian designer Mowalola Ogunlesi to design the collection for GAP. This collaboration is also not the first time Kanye has worked at GAP, as he used to work at one as a teenager.
The Round Jacket
Kanye West was recently pictured in Los Angeles sporting a bright blue puffer jacket which started speculations. Many fans assumed that the jacket was a piece from the Yeezy GAP collection, and they were correct.
On Kanye West's 44th birthday, GAP posted a pre-order page for a jacket identical to the one Kanye wore. The cobalt blue 'round jacket' was priced at $200 a pop and sold out on the day of its release.
To gain access to the pre-order page, buyers had to fill in information about their shoe, pants, and shirt sizes. Filling in this information made fans excited for more possible drops that may be on their way.
The blue jacket strays away from Yeezy's usually neutral palette to appeal to a larger global audience. Industry experts have found that more vibrant colorways have been doing well in the retail market.
How To Style The Jacket
The vibrant-colored jacket is designed with a unique shape that may be intimidating for many to style. However, we assure you that styling the Yeezy GAP 'Round Jacket' can be as easy as pie if you give it a try.
This puffer jacket will not arrive to those who pre-ordered until fall, so you don't have to worry about styling it for summer. As a result, Kanye's full face mask, long black pants, and sneaker pairing is perfect.
If you want to go all out and show off your Kanye West stan memorabilia, you can style it with his other clothes. Highsnobiety recommends pairing it with a 'Jesus Is King' T-shirt, Yeezy Calabasas track pants, and Yeezy Foam Rnnr shoes.
We encourage going with your personal style but following the tonal dressing trend may be interesting with this item. Otherwise, you can always go for neutral staples and style the jacket as your outfit's staple.