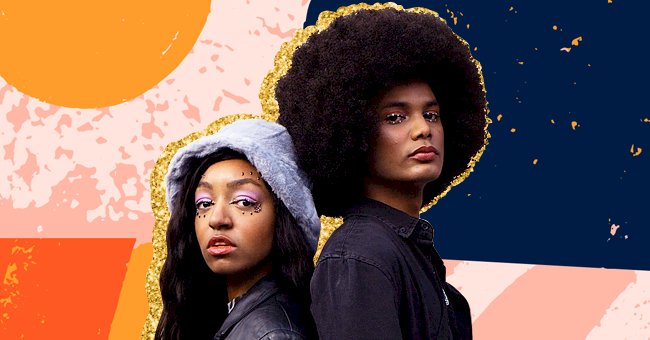 Genderless Makeup Brands Shake Up The Industry
The only requirement for lipstick, eyeshadow, or foundation is lips, eyes, and skin. Every makeup and beauty product can and has been used by anyone regardless of their gender expression.
All makeup should essentially be genderless makeup. The marketing of makeup for the 'traditional' woman is a thing of the past and just won't cut it.
From Gucci Beauty to Fenty, modern beauty brands aim to include any possible consumer regardless of their gender. Here are some brands who have been doing it successfully and setting the bar.
1. Fluide
Vegan and cruelty-free brand Fluide are making their mark in the beauty space in a big way. With the tagline, 'Make-up for everyone,' Fluide's mission statement includes every customer possible.
The brand's aim has led to a make-up range conceived from a queer perspective for a queer community. But of course, nobody is excluded. And on top of providing excellent products, they donate 5% of sales to LGBTQ health and advocacy organizations.
2. Fenty Beauty
Fenty Beauty is determined for everyone to feel included. Rihanna's commitment to fifty shades of the foundation was unheard of for an industry whose benchmark wouldn't even come near half of that.
Add to that thoughtfully designed packaging that aims neither at men, women, or otherwise, and an Instagram account that regularly regrams its male customers, and Fenty Beauty is hitting the gender-neutral beauty game out of the park.
3. Illamasqua
Illamasqua has been forerunners as far as inclusive makeup is concerned, having been about makeup that's everyone before other brands had yet to even hear about.
The brand offers in-store courses designed to educate transitioning customers on how to apply their make-up, gender-inclusive Instagram posts, and incredibly pigmented products that have made Illamasqua well sought after.
4. Jecca Makeup
"They wanted someone that was accepting of the community, and they couldn't find this at beauty counters in the local shopping center."

Jessica Blackler told Refinery29.
Then followed an immensely successful series of make-up classes teaching transitioning clients how to contour and cover stubble, a dedicated studio space, and eventually a makeup range designed for everyone.
5. ASOS Face + Body
As one of the most influential online retailers globally, when ASOS controversially chose to opt-out of using the word 'beauty' altogether, interests all over were piqued.
Deciding 'beauty' was too linked to cis marketing of the past; ASOS presented a deliberately gender-neutral collection and non-judgemental imagery to match.