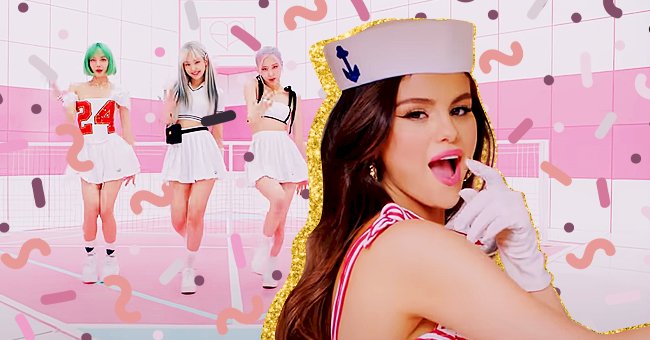 Get The Look: How To Recreate Selena Gomez & Black Pink's Outfits From Their' Ice Cream' Music Video
The Selena and BLACKPINK collaboration has gathered so much attention over the past few weeks. Their song, Ice-Cream, was released on August 28, along with the music video.
Ice-Cream is undoubtedly impressive, but the video steals the show with its fashion and beauty moments. Here's a list of our favorite fashion and beauty looks from this iconic video, and how you can get them.
Colorful Crochet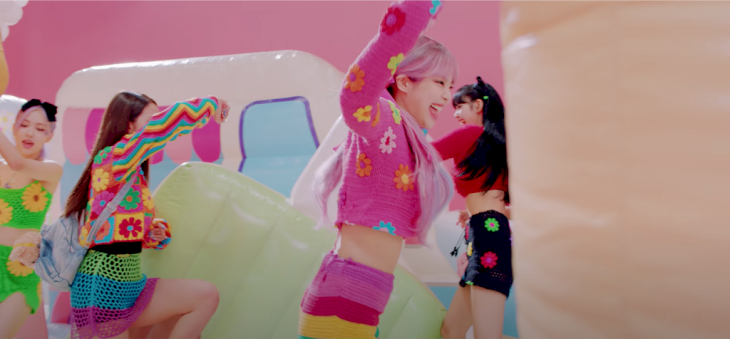 BLACKPINK Music video/YouTube
All of the BLACKPINK group members sported colorful crochet items in a few scenes of the video. The coordinated flower power outfits made crochet cool again, and we're totally buying it.
The 60s inspired looks are a modern take on crochet that will make you beg your grandma for an item. Visit the Hope Macaulay online store for your next colorful crotchet or knit item.
Multiple Polka Dot Prints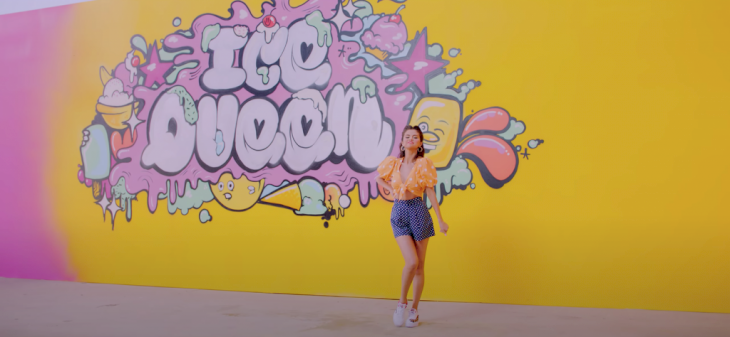 BLACKPINK Music video/YouTube
Selena Gomez has a couple of incredible solo moments in this video. The polka dot print clash is a moment we'll never forget. Mixing prints is fashion-forward, and combining a variety of the same pattern is iconic!
Mix match a polka dot set in different colors for your interpretation of the look. Look at Shein for some polka dot set inspiration.
Pin Up Selena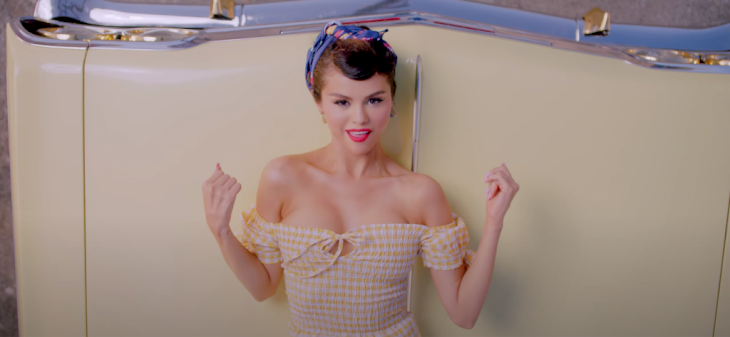 BLACKPINK Music video/YouTube
We live for Selena's retro-inspired look in this music video. Her bright pink lip adaptation of the pin-up girl vibe is adorable and sassy.
We love her done-up hair and off the shoulder top that matches the yellow vintage car. Selena shared that she used products from her new cosmetics brand, Rare Beauty, for this winged liner and bright lip look.
Monochromatic Moment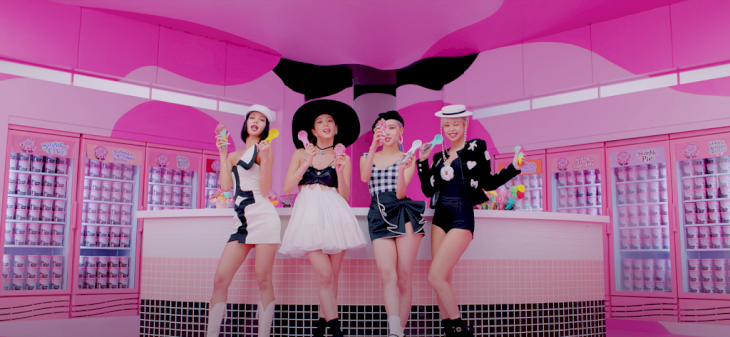 BLACKPINK Music video/YouTube
The K-Pop supergroup shares an ultra-chic black and white outfit moment on screen. The lack of color does not take away from the cheerfulness of the video but elevates it instead.
You can achieve this look by pairing your favorite monochromatic outfit with a fun Frances Grey hat. You should also check out this easy makeup tutorial from BLACKPINK makeup artist, Myungsun Lee.
Athleisure Glam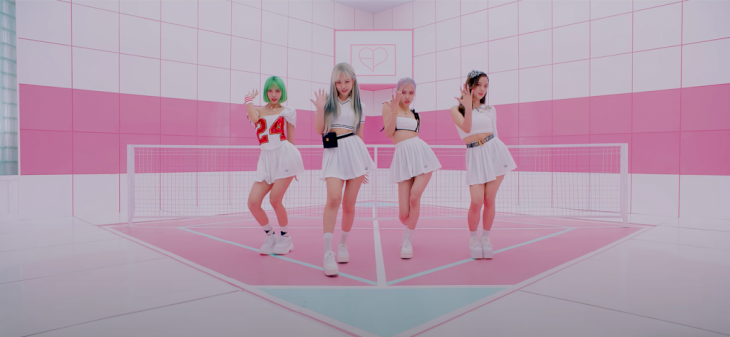 BLACKPINK Music video/YouTube
BLACKPINK may not be known for their tennis skills, but their tennis video looks take the cup. Everybody adores a cute all-white tennis outfit, even without playing the sport.
Dress up a white Nike tennis dress with some accessories, and you'll be ready to play in the big leagues.