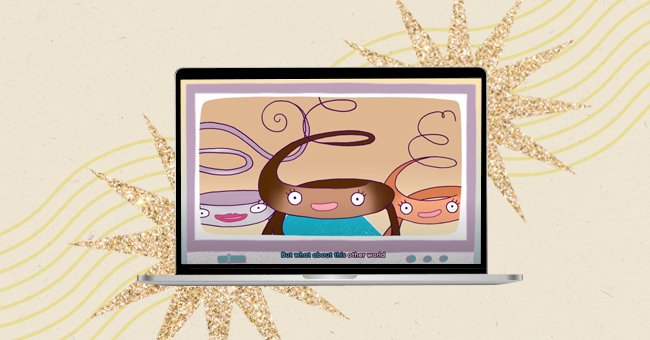 Gillette's Latest Ad Addresses Pubic Hair Stigma With A Song
Beauty standards policing in what ways women and femme bodies should present themselves have been around for years.
Media have long fueled the stigma around body hair that's propagated the idea the armpit hair, pubic hair, leg hair, and just about any hair that isn't on the body is undesirable and unbecoming of a woman.
Gillette is looking to address these such ideas with its new advertisement for its Venus for Pubic Hair & Skin collection. However, the ad does raise a few questions.
Gillette's Advertisement
To promote their latest offering for Venus, the American razor brand created an animated video clip featuring a singing pubic hair.
The anthropomorphized pubic hair strand goes around singing about the struggle and strife of being a pube. Visibly sad, the curly brown hair sheds a tear while singing and dancing till it eventually finds a sense of self-acceptance among other pubic hair of different colors like blonde, red, orange, and even purple.
When the other pubic strands rhythmically ask, "why the mass hysteria about the pubic area?" The brown curl responds, "There's nothing diabolical about this little follicle."
The Message Of The Ad
Through the adorable animations and the catchy rhymes, the advertisement acknowledges the role that ads themselves have fuelled the stigma around pubic hair and the unrealistic beauty standards.
Agency Grey created the ad after seeing the results of a 2019 survey of 250 American women that the brand conducted. From this survey, the results revealed that half the women said it feels more accurate to use anatomical terms, like pubic. Still, only 18% of the women surveyed are using them.
Moreover, they found that "while many women don't regularly talk about managing their pubic hair and skin, 84% of US women choose to remove at least some of their pubic hair in some way." Even so, an overwhelming 87% of them are dissatisfied with the results.
Destigmatizing Body Hair
The ad is noble, and the messaging is much needed. But it's difficult to overlook the contributions of companies like Gillette in perpetuating some of the harmful body image ideas that people have internalized and also used against women. Especially looking at how big brands lately are finding ways to co-opt social movement like the body positivity movement.
Ads like the Gillette Venus pubes ad are good for body positivity, but at the same time, It's one of those things that, while we can acknowledge that we've come a long way, the road to squashing the shame that people attach to pubic hair, that's in part because of these brands, is still far.