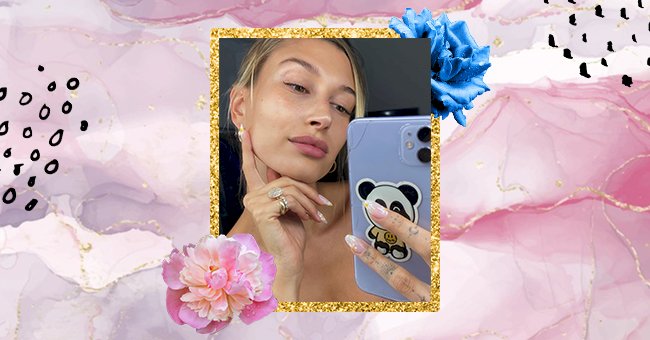 Hailey Bieber Swears By Budget-Friendly $4 Lip Balm
Forget about expensive lip-balms. Save up some money and instead get this Hailey's fave. It's just $4, and you can buy it in bulk!
Even the most successful people in the world have their ordinary people kind of day. The über model Hailey Bieber also likes to buy some good budget-friendly stuff in drugstores and Amazon.
In a recent interview with Glamour, Hailey shared her "humble side," different from her red carpet looks we're mainly used to. She shared her passion for Disney and dog clothes.
From a list of skincare products, favorite workout clothes, and a pair of jeans, what made it to the news wasn't her collection of four (or five) Rolex that got stolen. It was her go-to lip-balm that costs $4, the Aquaphor Immediate Relief Lip Repair Balm.
Her must-have lip balm is made with chamomile essence, shea butter, and vitamins to soothe and moisturize even the driest lips.
Aquaphor is known for being the #1 dermatological lip care brand and for dry and cracked skin.
The lip balm has no fragrance nor preservative and isn't only loved by Hailey. Billie Eilish is also a fan, along with its 4.6/5 Amazon customer reviews.
In her list, she included another affordable product, the Bare Minerals Smoothness Hydrating Cleansing Oil, which costs about $30 — Hailey is an ambassador for the brand.
"I don't use makeup wipes because they're not good for your skin, so I love the BareMinerals oil cleanser," she says.
It's not the first time Hailey has proven you don't need to be rich to look great. Even her fashion is often affordable like that time she wore $80 Adidas sneakers. Even her most expensive pieces, we can always find a reasonable alternative.