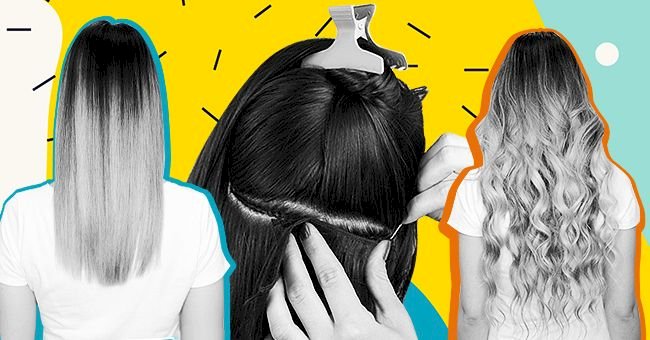 Hair Extensions: Everything To Know Before You Get Them
Rapunzel sold us all on the dream of floor-length hair that flowed like water. Yet as we grew older, many of us realized long hair is a far bigger commitment than just brushing it every morning.
So it's no surprise that many of us opted for shorter and easier to manage styles. Yet every once in a while we get the craving to have long tumbling locks again.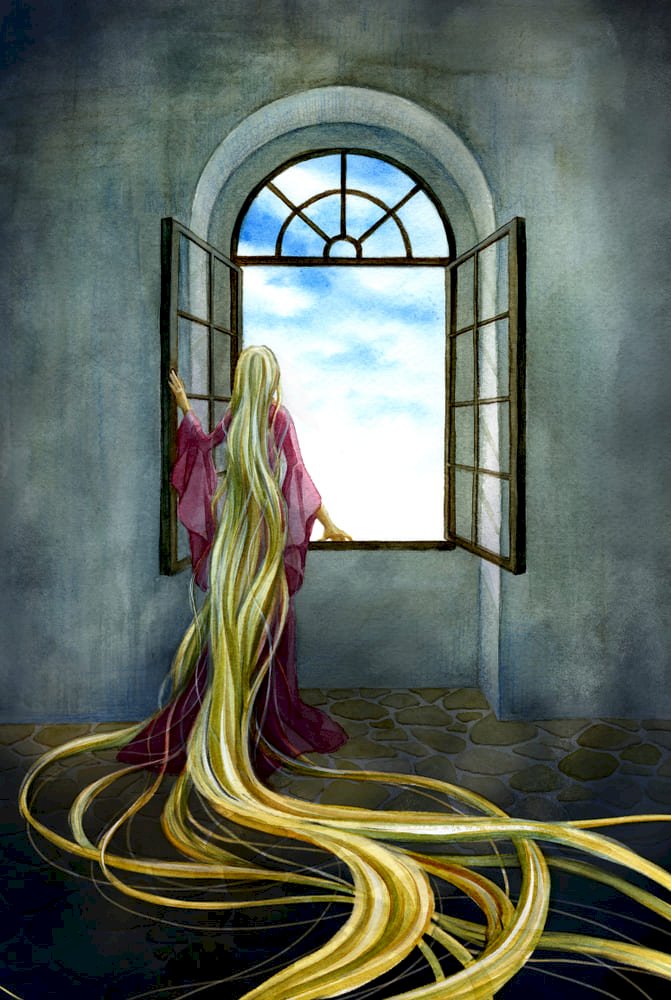 Shutterstock
This is where extensions shine. They are the equivalent of hair wizardry and summon volume and length in a snap.
Unfortunately, like any good thing, it takes hard work and research to pick the perfect extensions for you. However, do not despair, we have created the perfect guide to extensions to make your experience a tiny bit easier.
Types Of Hair Extensions
Clip-Ins
One of the most affordable extensions on the market is clip-in hair extensions. They typically come in packages that consist of different sized wefts.
It also consists of various lengths and colors. The strands of hair are attached to a silicone or fabric strip with clips that you use to attach it to the roots of your hair.
Tape-Ins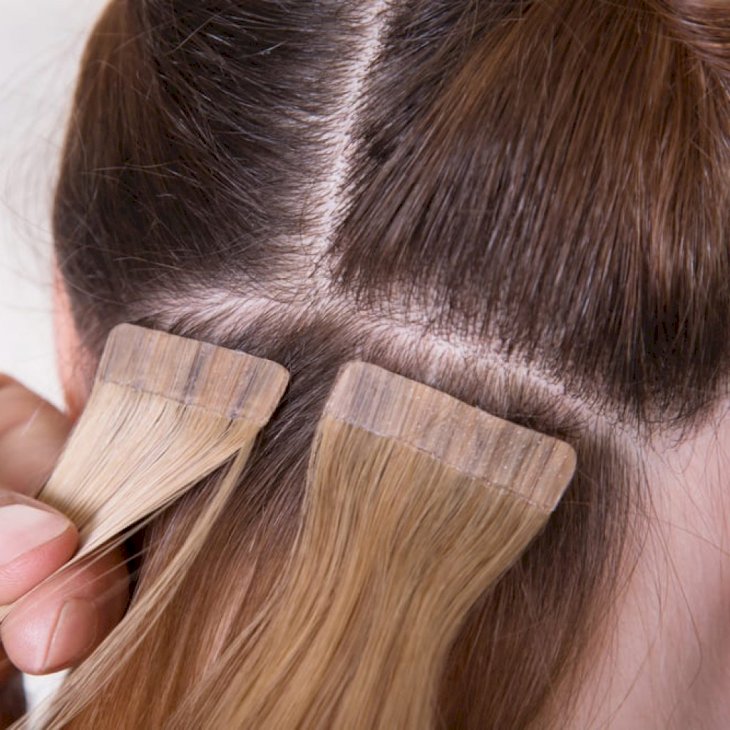 Shutterstock
A more permanent option compared to clip-ins is the "taped" or glued extension variation. They give instant length, volume, and texture. Tape-ins come pre-taped with adhesive which will be "sandwiched" between your natural strands.
The technique of applying tape-ins involves taping thin, inch-wide wefts of hair between your natural hair. To remove them, you would need to go back to the hairstylist to professionally remove them with a glue remover.
Sew-Ins (or weaves)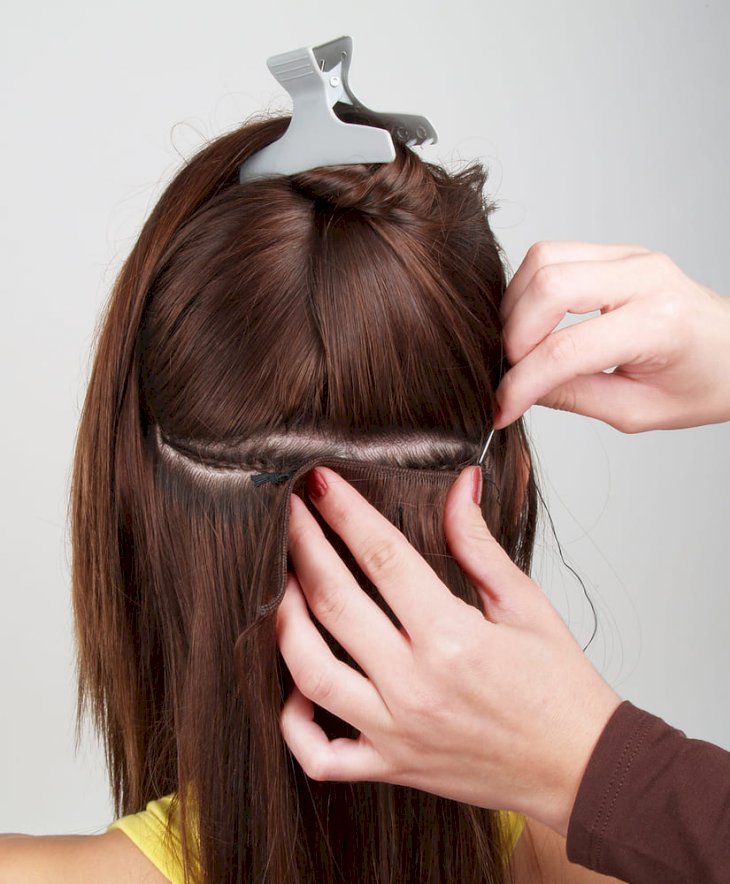 Shutterstock
Long-lasting almost permanent extensions are known as weaves. They are also referred to as sew-in extensions due to the method used to secure them in the hair.
To apply them, you need to braid a section of hair before sewing the strands into the braids. This type of extensions works best in thick hair as finer hair tends to break under the weight of the extensions.
Micro-loop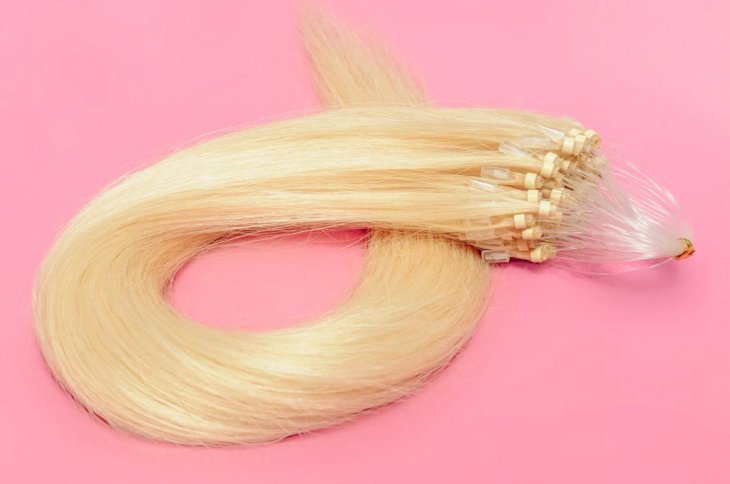 Shutterstock
Micro-link extensions are smaller sections of hair bonded to your own natural strands. This is done using a metal bead that will be clamped into place with pliers.
These are able to stay in the hair for 3-5 months. Their longevity will rely on the aftercare as well as the strength of your natural hair.
Selecting Your Hair Extension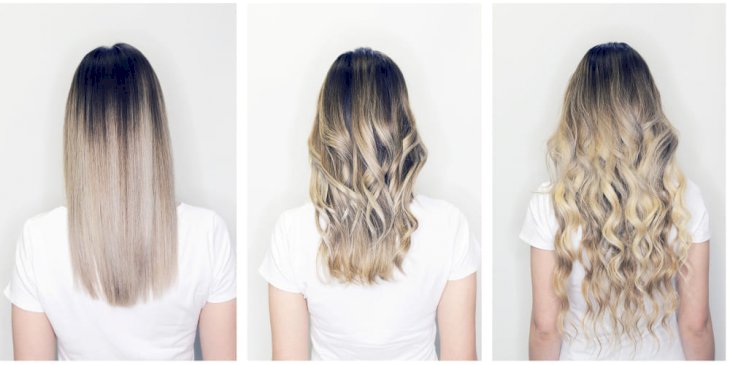 Shutterstock
When purchasing hair extensions, the first thing to identify is a color and texture match with your natural hair. When selecting the color, compare hair color in natural light to ensure a good match. Opting for ethically sourced real human hair extensions for a more natural look and longer lasting extensions.
"The quality in human hair is much better and makes styling really easy,"

says Sian Quinn, an Art Team stylist at Headmasters.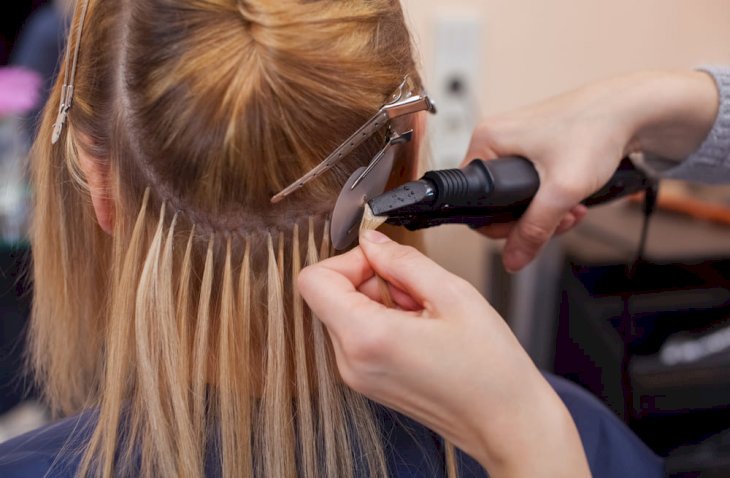 Shutterstock
However, keep in mind that real human hair extensions are pricier than false extensions. Instagram's hair extension queen, Amber Fillerup, advises picking extensions that are "thick from top to bottom."
"There will always be natural thinning towards the bottom but even then, it should still have a good amount. You would be surprised how many hair extension wefts get way too thin at the bottom"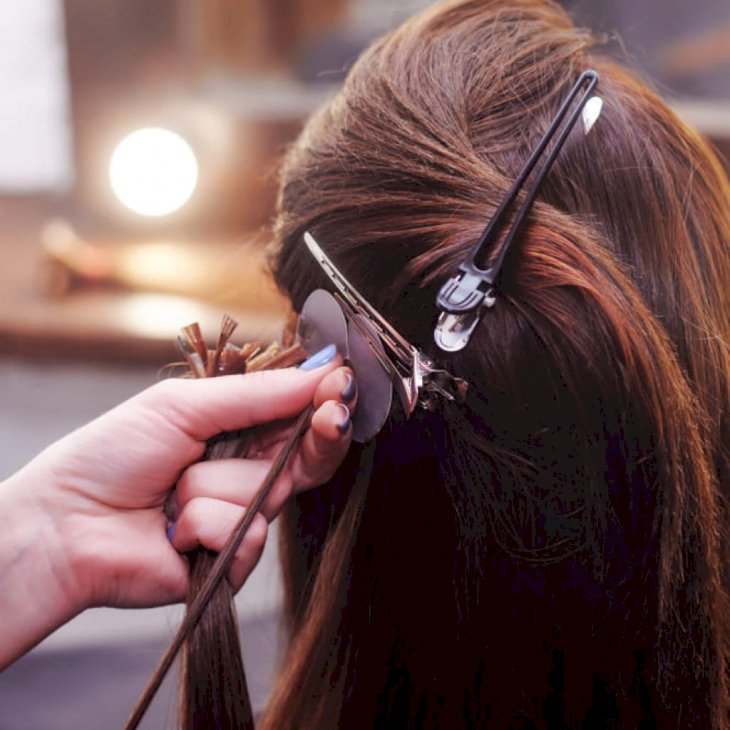 Shutterstock
Application Of Extensions
After choosing the perfect extensions, get your hairdresser to trim and even color them to match your natural hair. This will ensure they will sit better against your head and blend into your hair.
Then wash the extensions like you wash your hair. For removable extensions, ensure that you take them off and lay them flat to dry. Finally, start the application process by sectioning your hair into layers and begin attaching the extensions from the bottom layer first working up.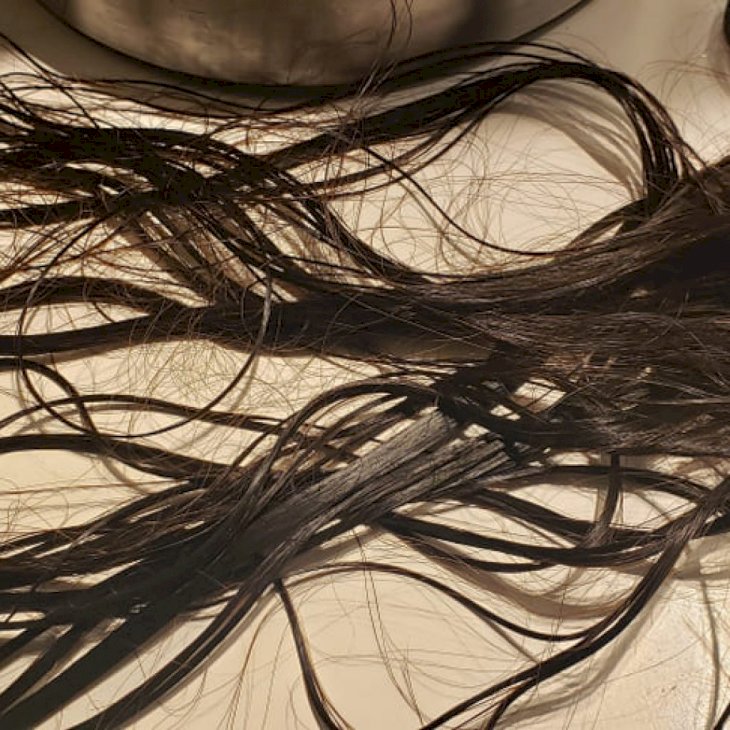 Shutterstock
After doing all the sections run a brush through your entire hair. Then style it using to match your natural hair using heat tools or products.
Ensure that the extensions are heat-friendly if they are synthetic before styling so you do not damage them. Finally, comb your fingers through your hair and add the texturizing products to the top roots to boost volume.
Shutterstock
Caring For Hair Extensions
Aftercare for hair extensions is relatively easy. Here are some basic guidelines to keep in mind
Always use a soft bristle brush and avoid brushing them when wet.
Do not over-wash your extensions. Do not wash them more than three times a week and avoid overloading them with products.
Opt for sulfate-free shampoos to avoid stripping them of natural oils as this will
Add 2-3 drops of dry oil once a week to boost the shine of your extensions.