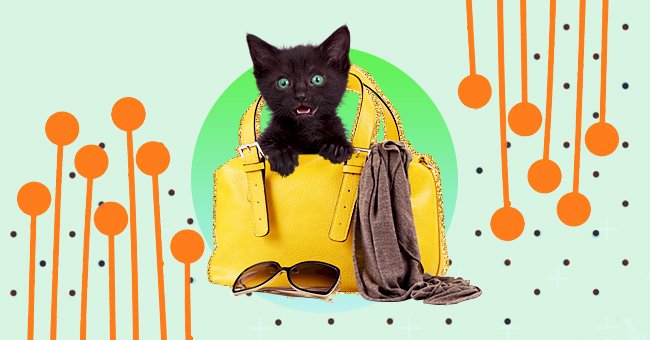 Handbag Essentials: 5 Things Every Woman Needs in Her Bag
If you leave your house for work, you must be carrying a bag. The size of your bag doesn't matter. It can be a tote or a small handbag or a backpack, but it's never empty.
Nobody wants to drag weights to their workplace. You surely have a bunch of irrelevant things in your bag because you have been too lazy to clean it up. Here we've listed five essential items to have in your bag if you're a working woman:
1. Hairbrush
This is an essential item in the handbag of a busy woman. No matter how much hairspray you've used in your hair in the morning, your hair will still require occasional touch up.
Windswept hair looks good in movies, but in real life, it's just a mess. With a hairbrush on hand, can quickly mend your hair before a sudden meeting or lunch date.
2. Sanitizer
Not only for germaphobe, but right now even the average person needs sanitizer in their bag. Even before COVID-19, this was a necessary object. Going to different places, meeting new people sounds exciting until you realize that germs are everywhere.
It's better to have a sanitizer at hand as you never know when you'll need to have a snack but won't find water to wash your hands. Although it isn't a replacement for washing hands, it is better than nothing.
3. Moisturizer or Sunscreen
Depending on the weather, this is a must. Whatever skin type you are, you should always carry a moisturizer or sunscreen (nothing less than SPF 15).
Many moisturizers and sunscreen now come in pocket sizes, which are perfect for your work bag. You don't want to look crusty and dry while on your way to a presentation. A boost of freshness will give you the confidence to do your best.
4. Powerbank
Technology has a way of giving up on us when we need it the most. Always, always carry a power bank or a spare charger with you.
As a woman, safety is always a concern, and you wouldn't want to be stuck in a deserted road with no power on your phone. An emergency can arrive at any time and the first thing most of us would reach for is a cell. So, make sure it is charged.
5. A Notebook And Pen
Inspiration comes in many forms and at odd times. If you're in a creative field, you should always carry a notepad/sketchbook with a pencil/pen.
It's not just for sketching or jotting ideas but also for remembering important schedules or making to-do lists. Although that can be done on your gadgets, still there is some charm in physical paper. It just seems like a more organized way to do things.