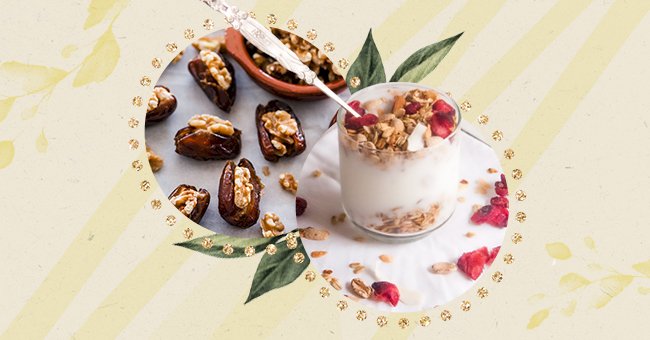 Healthy Candy Alternatives To Place In Your Easter Basket
Easter is with us, and we don't know about you, but we are looking forward to indulging in delicious easter candy- but not looking to increase our waistlines. Can something so mythical be achievable?
Eating a healthy snack does not mean stuffing your face with a plate full of carrots and celery sticks. Alternatives don't always have to be boring. It is possible to enjoy a basket full of healthy yummy treats without consuming processed sugars.
You can indulge in delicious candy alternatives and forget about the sugary snacks. Utilize the weekend and experiment with a new, sweet project. Here are the best healthy candy alternatives to place in your easter basket for a weekend of total indulgence.
Fruit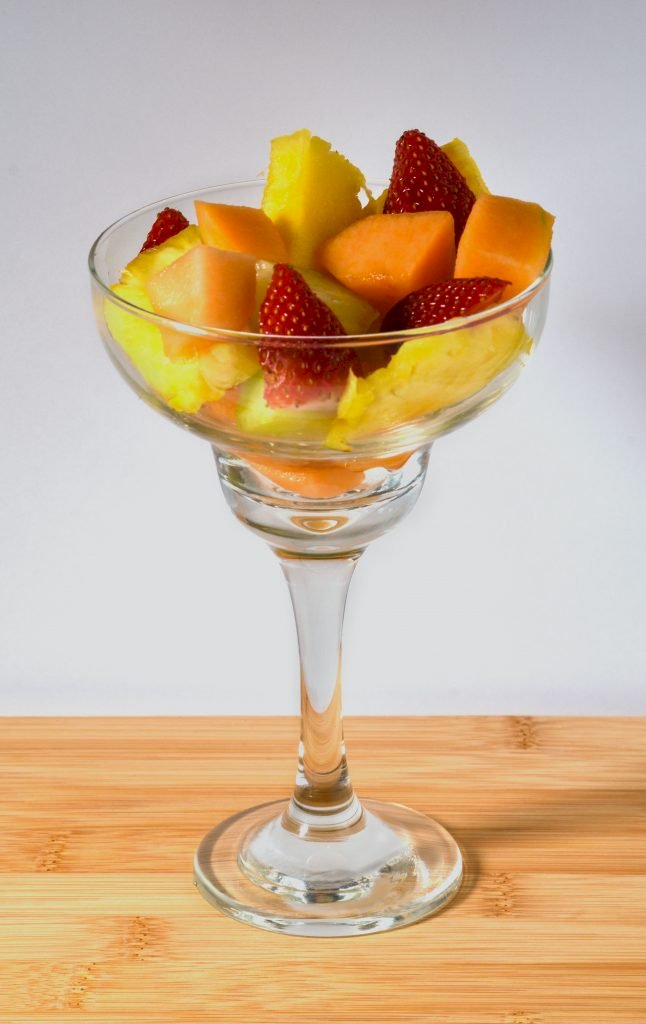 Photo by Rene Lehmkuhl on Unsplash
Fruit is a tasty alternative loaded with tons of fiber and less sugar. Consuming fruit is way better than consuming candy as it is not accompanied by the fatigue brought about by typical candy. This is due to fruits slowing down the absorption of sugar in the bloodstream.
If you love eating dried fruit, ensure that the dehydration process doesn't include sugar. Check the back of the label to see the process. Alternatively, freeze berries, grapes, or bananas for a tasty treat. Additionally, cut your fruits into fun shapes to keep things interesting.
Dark-Chocolate Coconut Chips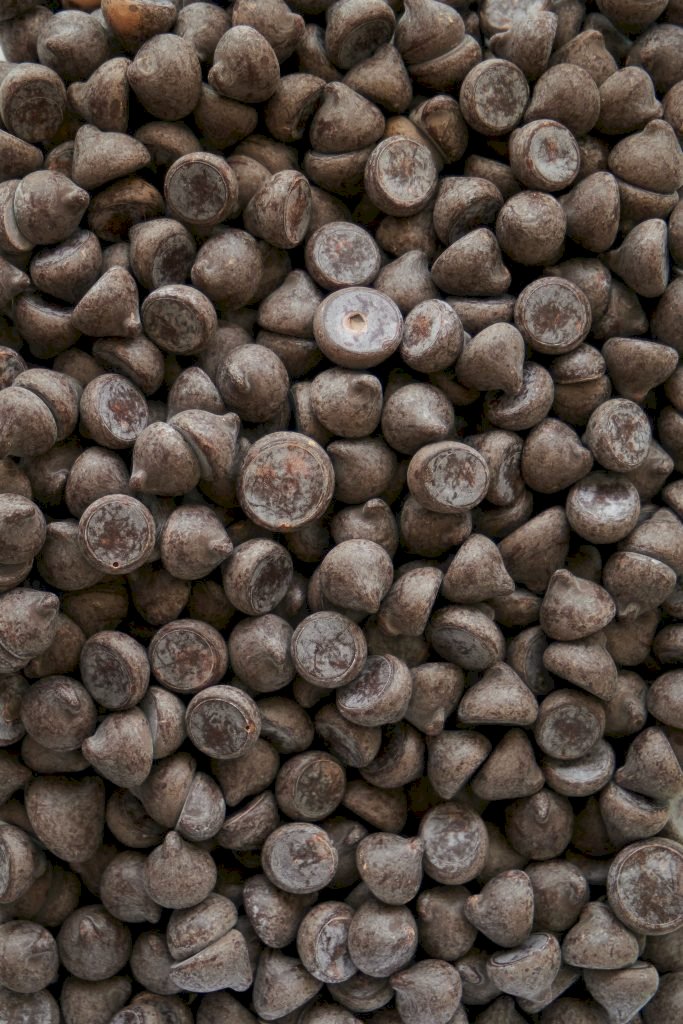 Photo by Anton on Unsplash
Coconut and chocolate are a combination made in heaven. As tempting as milk chocolate may sound, give dark chocolate a go for a change, and your body will enjoy it. The bitterness of dark chocolate is addictive and loaded with antioxidants that have tons of health benefits.
Coconut is a healthy fat that boosts weight loss and increases metabolism. Purchase this tasty combo from the store or try making it at home. You can either eat it on its own when great craving sweets or top on yogurt for maximum indulgence.
Stuffed Dates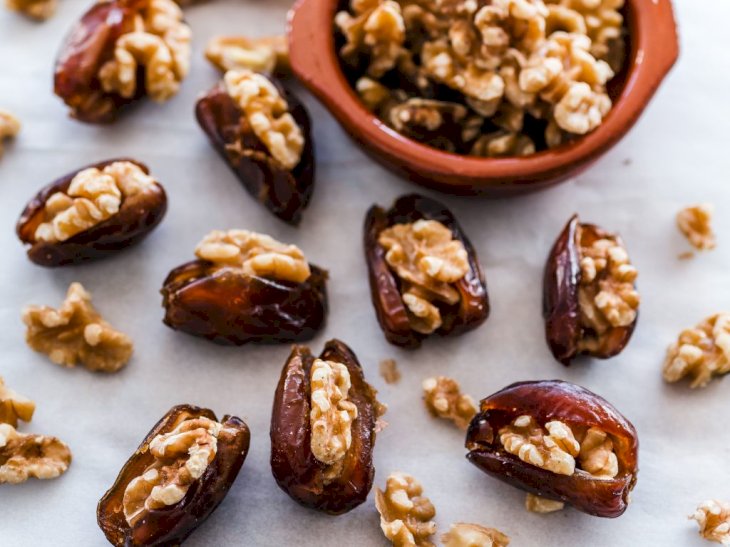 Photo by Ella Olsson on Unsplash
Dates are addictive, and we are living for them. They are packed with natural sugars and taste like natural caramel, making it impossible to get tired of them. Thus tempted as you are, place them into your easter basket as is.
Remove the pit and stuff it with your favorite nut or seed butter. However, we must warn you; this sweet and savory treat will cause fires in the house over who ate the last bite. Just keep the servings to two per person as it's the recommended amount.
Trail Mix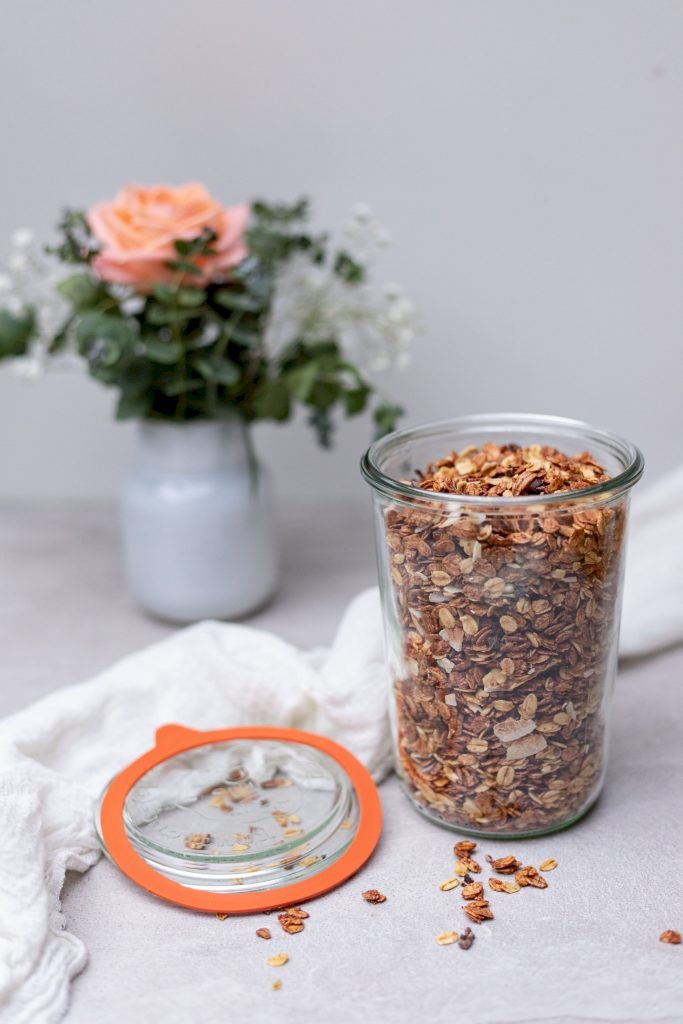 Photo by Yulia Khlebnikova on Unsplash
Trail mix can cause a dance party in your mouth. It has a ton of different flavors, textures and makes it difficult not to reach for a second round. Therefore this treat is a must-have in your basket as it is great to indulge in and has a ton of healthy carbs, fat, and proteins.
However, you need to keep in mind the store-bought trail mix can be packed with sugar, therefore, making it not as healthy as you think. Make the healthier version at home with a combination of different nuts and unsweetened dried fruit. Pack it in colorful bags for a great surprise.
Homemade Gummies
Photo by Sarah Takforyan on Unsplash
What if we told you, you could eat candy that didn't affect your skin negatively? It's time to put your favorite store-bought gummies behind and make some at home instead. This time, your ingredients will include collagen that will leave your skin thanking you.
If you're not sure why collagen is essential, here it goes. It is a protein that assists the tissues not to stretch, making your skin look like you once did when you were a baby. Try making pastel colors to match the easter spirit to keep the festivities going.
Figs With Goat Cheese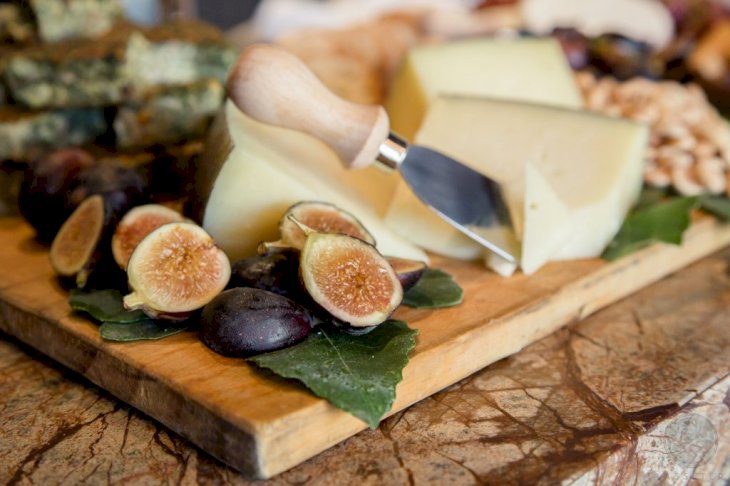 Photo by Lasseter Winery on Unsplash
Put on your rich aunty hat because things are about to get fancy. Stun whoever will receive your Easter basket with this treat. Not only is it super delicious, but it will have you reaching for more with half the calories.
For this recipe, you will need a ton of figs. Before you smear them with copious amounts of goat cheese, ensure they are squeaky clean first. Then, channel your inner salt-bae as you drizzle your snack with honey making it the cherry on top.
Red Wine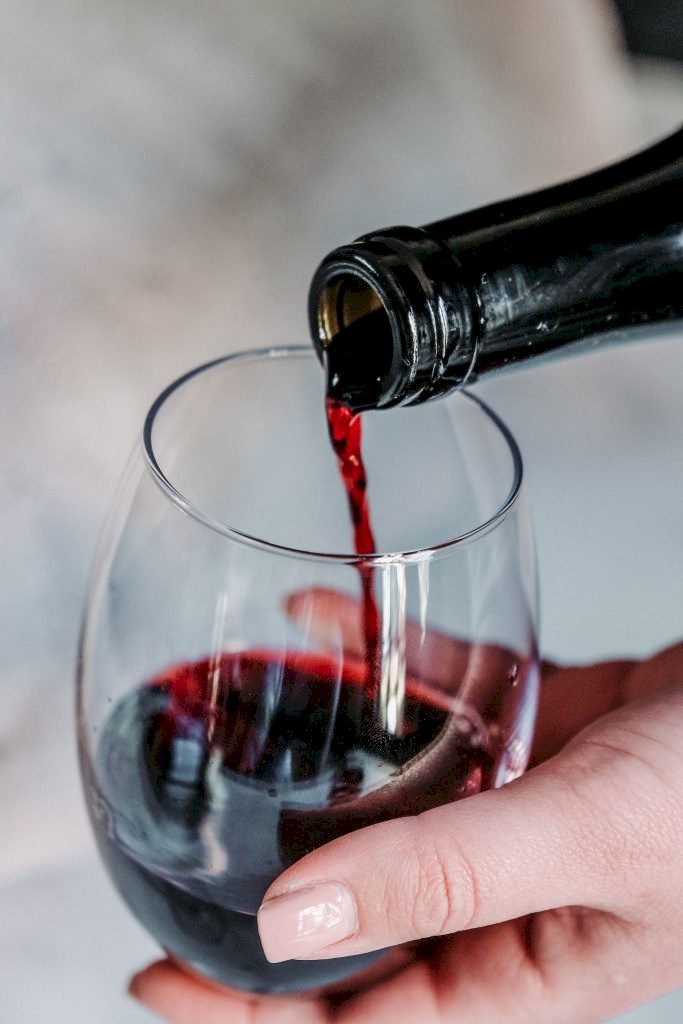 Photo by Jeff Siepman on Unsplash
Swap your favorite candies for a bottle of wine. Sip on some wine for a ton of benefits with half the calories of candy. However, for the white wine lovers, we are sorry. We recommend having dry red wine as opposed to sweet which is high in sugar.
Red wine is packed with ten times more polyphenols than white wine. Resveratrol, which is a component in polyphenols of red wine, is known to reduce harmful cholesterol levels. Additionally, red wine would be a tasty accompaniment for your yummy Easter basket treats.
Dark Chocolate-Dipped Frozen Bananas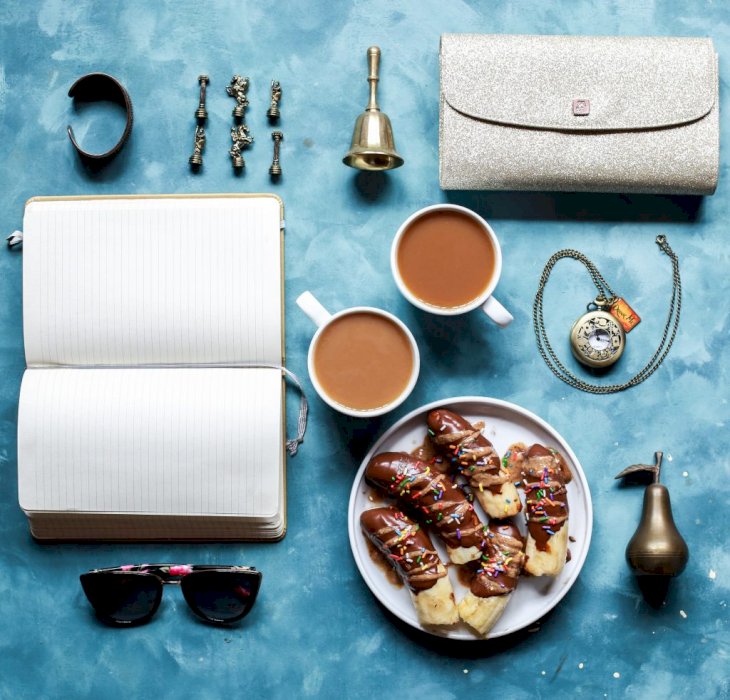 Photo by Brenda Godinez on Unsplash
If we had you at the word chocolate, you are not alone. Chocolate is one thing we can not get enough of, and eating it in different forms always elevates the flavor. As opposed to making the crowd's favorite ice cream, why not cut your prep time into half with this.
Bananas are a nutritious fruit, and we are tempted to say it tastes better frozen. Cut them up into chunks, dip into melted dark chocolate and top them off with your favorite nuts for total indulgence. With this snack, you can reach for seconds guilt-free.
Sugar-Baked Chickpeas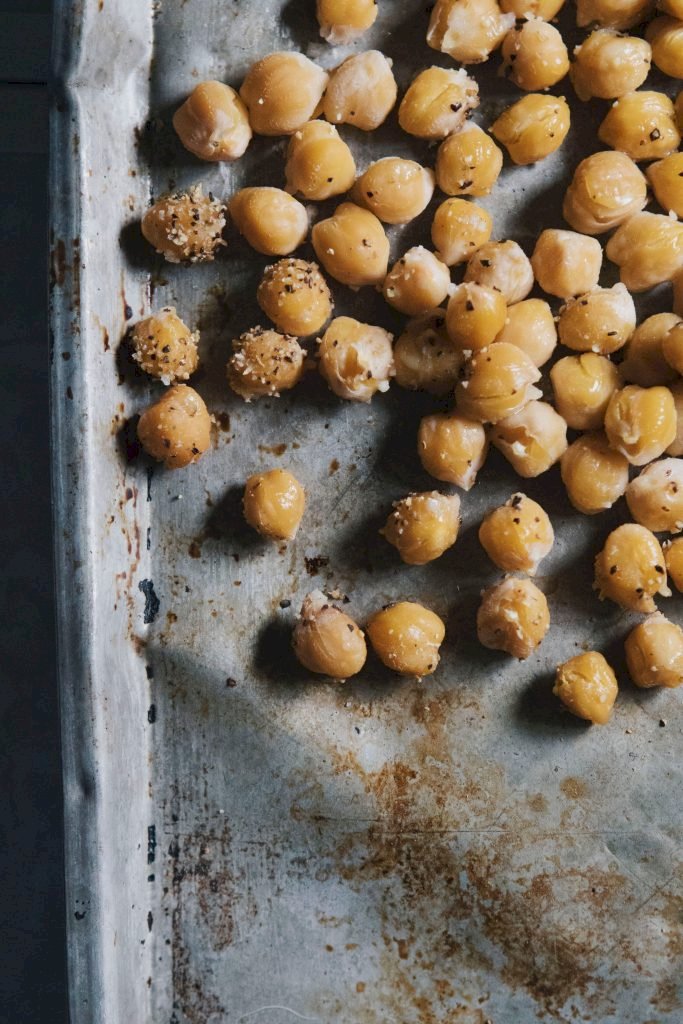 Photo by Adrienne Leonard on Unsplash
These are not your ordinary chickpeas. Eating chickpeas on the dinner table will be a thing of the past and will soon be making an appearance in your easter baskets yearly. These beans have protein, fiber, and minerals making this combo you can't miss for healthy items.
You'll need to start by cooking your chickpeas. Toss them with sugar, salt, olive oil, and cinnamon for an extra punch. Let them bake in the oven for fifteen minutes and indulge in the yummy snack. If you love coated snacks, use this as a great alternative.
Greek Yogurt Parfait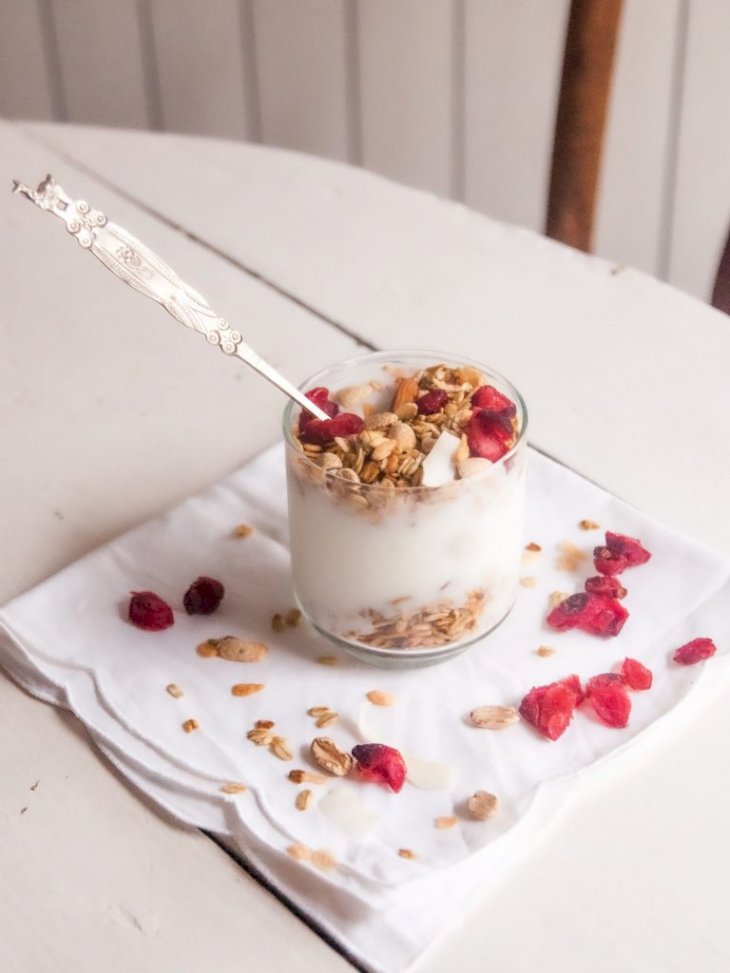 Photo by Delfina Cocciardi on Unsplash
Greek yogurt is hands down one of the tastiest yogurts in the market. Also, it is a better alternative to flavored yogurts with tons of sugar. It is super quick to make, delicious, and can be enjoyed anywhere, especially on Easter.
We recommend topping your yogurt with kiwi and honey for more flavor. Kiwi will provide you with the daily intake of vitamin C and is also yummy too. Use cute mason jars to make it more Instagrammable for your followers to drool on your holiday treats.