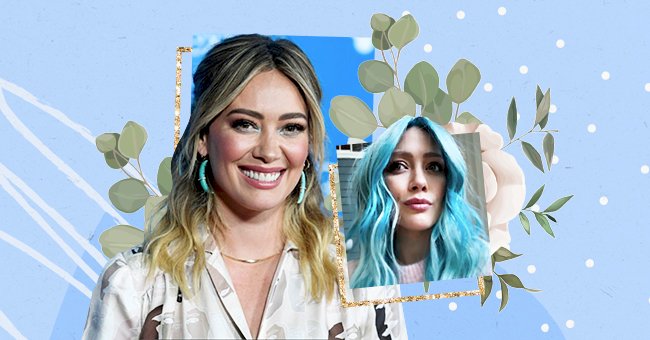 Hilary Duff Predicts Third Baby Will Be A Boy
Hilary Duff has predicted that her third child will be a boy. The star revealed her belief during her guest appearance on the show Dr. Elliot Berlin's Informed Pregnancy Podcast.
The actress does not currently know the sex of her child and expressed that she was going on gut instinct. If true, Duff will welcome a second son who will join her daughter Banks, 2, and her son Luca, 9.
The baby's arrival will mark the second child the 33-year-old "Younger" star shares with husband, Matthew Koma. Despite the prediction, Duff opened up to Berlin to admit her fears about having a girl.
The Baby Shower
Duff has not had a gender reveal party for the newest addition for her family. Instead, the star opted to have a small baby shower with close friends and family. However, Duff's currently blue hair made the rumor mill spin, with many thinking her hair color signified the child's sex, an idea the star quashed.
"I know the blue hair seems like we do know, but we really don't."

Hilary Duff
Duff also explained that even in the light of her predictions, she and her husband are excited for the outcome either way. Furthermore, the star confessed she does not have strong feelings on the matter but explained the reason behind the prediction.
Duff's Fears About A Baby Girl
In an honest admission, Duff alluded to not having the easiest time with Bank. The star explained that Banks was, in her words - tough. However, the actress added that Banks is much greater now, so she can see her new baby being a girl.
The star went back again, as she explained that perhaps Banks would be her only daughter with two rough and tumble brothers by her side.
A Mother's Guilt
In the interview, Duff also opened up about her guilt surrounding the gender of her child. The star explained that she felt initially guilty about not having a strong feeling about the gender of her child.
"I was like, 'I should know, it's inside my body. It's my baby, I should know.' I don't know, and now I'm okay with just not knowing."

Hilary Duff
The star has made peace with the fact, yet she still maintains that she will have a boy.