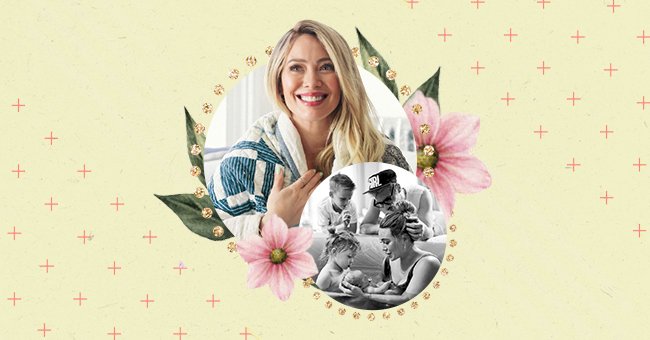 Hilary Duff Welcomes Baby Girl Into The World
Hilary Duff has been the cutest pregnant mama on Instagram the past few months. The mother of three has been posting sweet snaps of her bump and her two children consistently, making us wish we were part of the little family.
Duff's latest post is a more exciting one, though. While Duff has been posting pictures of her bump, she has now posted pictures of something just a little more special as a way to welcome a new member into her family.
Duff welcomed her daughter into the world in this Instagram post of the little family all gathered around her.
Duff's Instagram
Hilary Duff spends most of her time on Instagram posting sweet pictures and videos of her little family. There have been many photos of her children and her family all together. Duff celebrates special occasions by posting pictures on her Instagram page.
The star has celebrated everything from birthdays to anniversaries on her Instagram page. It has made sure that each family member has had their moment in her social media's virtual limelight.
Duff has even posted pictures of herself reading the book that she wrote to her daughter, Banks. The star commemorates everything on her social media pages, from her children starting preschool to cute things that they say.
Baby Announcement
It is no surprise that Duff announced her pregnancy in October of 2020 on her Instagram page. She shared a sweet boomerang video of her and her husband Matthew Koma along with the caption "We are growing!!!! Mostly me…".
Since the pregnancy announcement, the star has posted many pregnancy updates and photographs of herself and her family while the star has been pregnant. She made one post about spending her birthday in quarantine and her and the baby being all dressed up for the occasion.
Throughout her pregnancy, Duff has posted about many other things and not focusing solely on her pregnancy. However, for the most part, Duff's Instagram is dedicated to documenting important moments in her family's life.
Most recently, Duff has announced the birth of her third baby and second with Matthew Koma. The star posted a picture of Banks in a bathtub, while the caption hinted that her third baby had already been born.
Fans and other stars alike began commenting on the photograph and speculating whether the star's third baby had already been born. For a while, Duff did not confirm or deny anything, simply not replying to the comments.
A day later, however, Duff confirmed that her third baby had been born by posting a photograph of her entire family standing around her and baby Mae James Bair at baby Mae's birth on the 24th of March.
We wish Hilary Duff and her family nothing but the best as they become a five-person household.