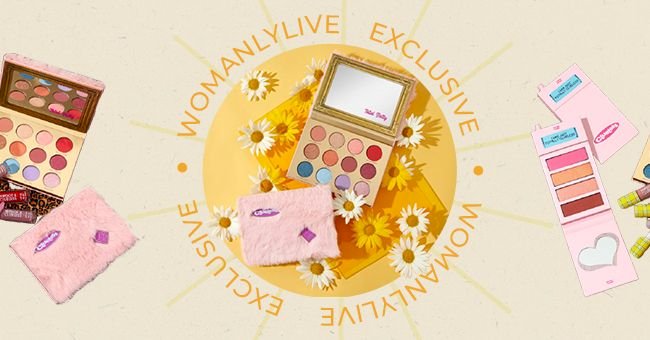 HipDot Launches A Limited Edition 'Clueless' Makeup Collection
HipDot's recent venture in the beauty verse is magical and classic. The beauty brand has launched a brand new makeup collection in collaboration with Paramount Pictures' 90's hit teen phenomenon, Clueless.
"Clueless has become a cultural revolution -- from the fashion styles to iconic catchphrases, we created a makeup collection that embodies that "teen nostalgia" that Clueless captures so well. HipDot is making its mark with buzz-worthy collabs right now, so we're thrilled to be part of something as timeless as Clueless."

-says Jeff Sellinger, CEO of HipDot Cosmetics.
There is no dearth of exciting collaborations in the beauty industry, but HipDot does know how to spice things up. The affordable beauty label's all-new makeup collection is Cher-approved, so you can fully express your inner Baldwins and Bettys. Read on to find more details.
The 411 Eyeshadow Palette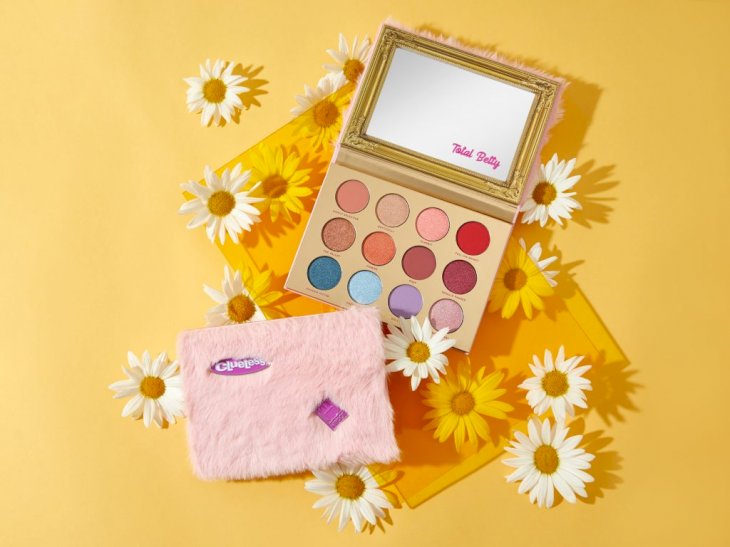 Courtesy Of Brand
HipDot x Clueless 411 Eyeshadow Palette includes 12 smooth and buttery shades, perfect for daytime events or evening parties. These include Highly Selective, Botticelli, Classic, Full-On Monet, The Valley, Homies, Phat, Totally Paused, Fashion Victim, Pretty Groovy, Doll Face, and Whatever!
Total Bettys Lip Oil Set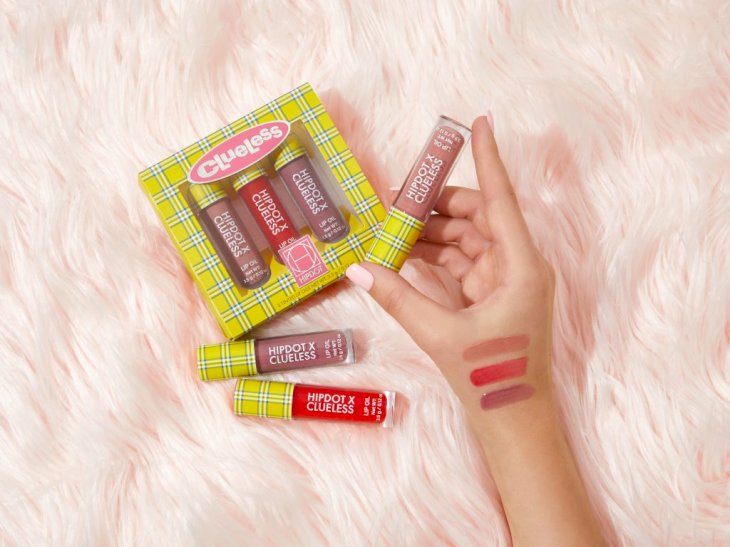 Courtesy Of Brand
If you want to establish your status as a total Betty, focusing on your pucker and pout is extremely important. And the Total Bettys Lip Oil Set will help you do just that and a lot more!
Wave goodbye to your chapped, dry lips with HipDot x Clueless Total Bettys Lip Oil Set. Get ready to embrace hydrated and glossy lips with the tinted lip oils, which come in three exciting shades: red, nude, and mauve.
Totally Clueless Blush Palette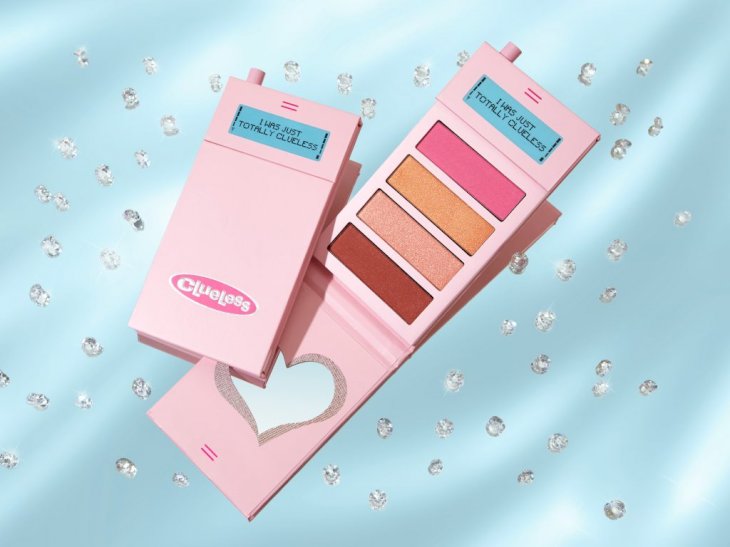 Courtesy Of Brand
Take a trip down memory lane with the all-new Totally Clueless Blush Palette. This old-school pink palette is shaped like a flip phone to hit you right in the teen nostalgic feels.
The HipDot x Clueless Totally Clueless Blush Palette is definitely something to bug out over, with its silky smooth and sparkling shades. The dreamy palette features 4 different colors to flatter all skin tones.
Cher's Locker Set Box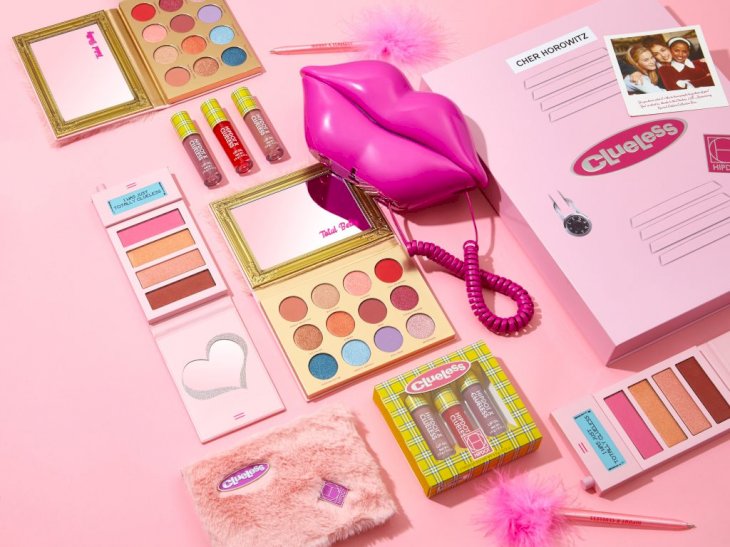 Courtesy Of Brand
If you're clueless about what to buy, then investing in the HipDot x Clueless Limited Edition Collector's Box might come in handy. This complete set includes the Total Bettys Lip Oil Set, the 411 Eyeshadow Palette, the Totally Clueless Blush Palette, and a collectible HipDot x Clueless fluffy pink pen (similar to Cher's).