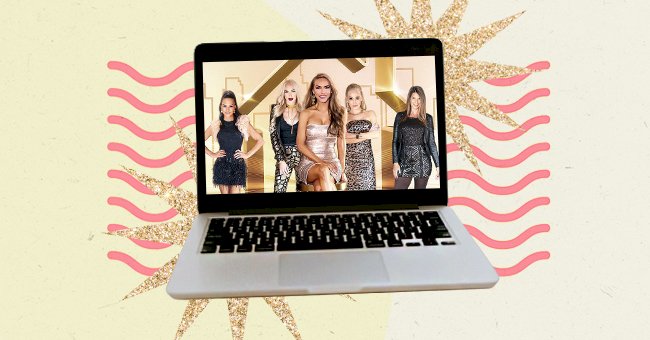 Hit Netflix Series 'Selling Sunset' Renewed For Two More Seasons
Out of all of the Netflix Original Series that we live vicariously through, 'Selling Sunset' is our favorite. Glamorous cars and homes and women who wear the most incredible outfits, all while placing people in their dream homes, what more could you ask for?
We binged all three seasons of 'Selling Sunset' shortly after it became such a monstrous sensation, and it's safe to say that we were not disappointed. However, when we came to the last episode of the previous season, we were left insatiable for more content.
Thankfully, all our prayers have been answered, and the details for season four have been released.
Seasons One to Three
In case you have no idea what 'Selling Sunset' is, let us simplify it as best we can. The show is about a group of female estate agents battling it to sell the best luxury homes to get the best commission. As with any reality TV series, there is a fair amount of drama and backstabbing, making for excellent TV.
The series was first released in March 2019, and two seasons followed the first. The show's last season was released in August of 2020. The time that elapsed between the three seasons was a short one, but we need more! Waiting for season four has been agonizing, and it seems the wait is finally coming to an end.
Seasons Four and Five
'The Oppenheim Group,' which is the brokerage for which the team of real estate agents works, is expanding, and season four is set to have some changes come about. Davina is no longer part of the group but has confirmed that she will still be a part of the show.
Similarly, Brett Oppenheim has left the group, but will still appear in the new seasons. With these changes being made to 'The Oppenheim Group,' it seems only fair that we would mention its expansion into a larger office where Heather was specifically selected to work.
One thing that we should be on the lookout for is spinoffs of the series. There are so many people that have such dynamic lives in this series, and it feels only fitting to delve deeper into them, so spinoffs are likely once the show ends.
The show's season four and five release dates have not been confirmed yet, but filming is set to start later this year, so we can probably look forward to having these beautiful homes and estate agents back on our screens around the end of 2021 or the beginning of 2022.