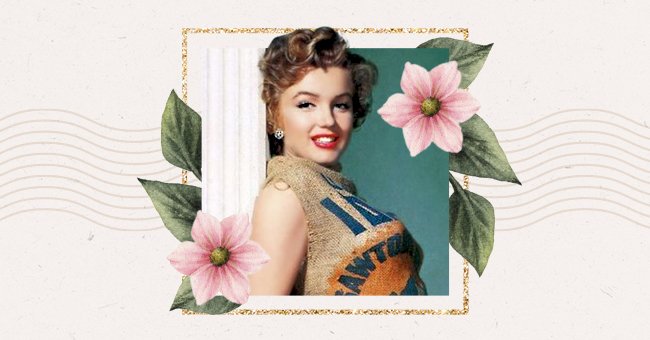 Hollywood History: 70 Years Ago Marilyn Monroe Posed In A Potato Sack
Marilyn Monroe was the queen of clapbacks way before we even knew what a clap back was. The bombshell proved that you do not insult her style in a cheeky rebuttal that included a potato sack.
Seventy years ago, starlet Marilyn Monroe was 24 years old and living her best Hollywood life. She was invited to all the parties, starred in all the movies, and was the fashion and beauty icon all women wanted to be.
Back then, it wasn't irregular for studios to stage promotional photoshoots for their stars. Marilyn famously posed in a potato sack dress in a series of promotional images, and you can read more about them below:
Outfit Details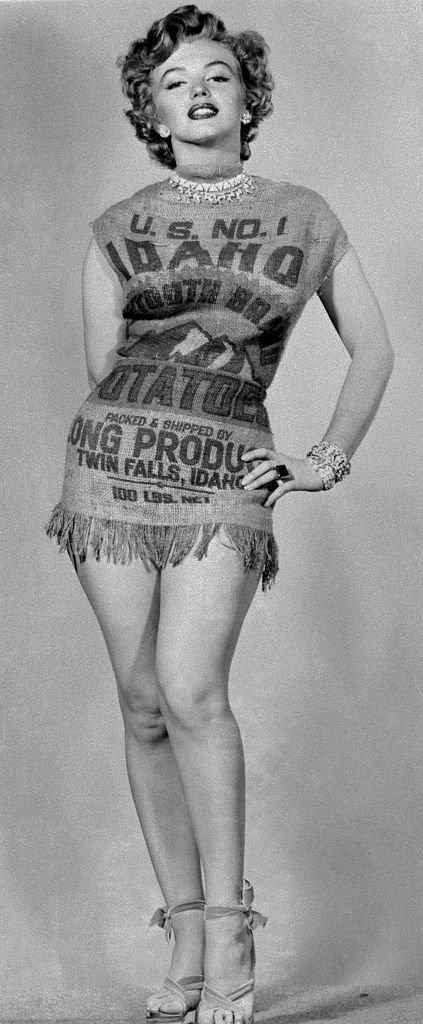 Getty Images
Marilyn's sense of humor and her studio's resources birthed the creation of the iconic outfit. Monroe wore the tailored Idaho Potatoes sack with a pair of red high heels and jewelry to accessorize the unusual garment.
The photographer behind the iconic shoot was none other than Earl Theisen, who shot with the star regularly. Costume designer William Travilla is rumored to be the designer behind the sack's curve-hugging tailoring.
The Backstory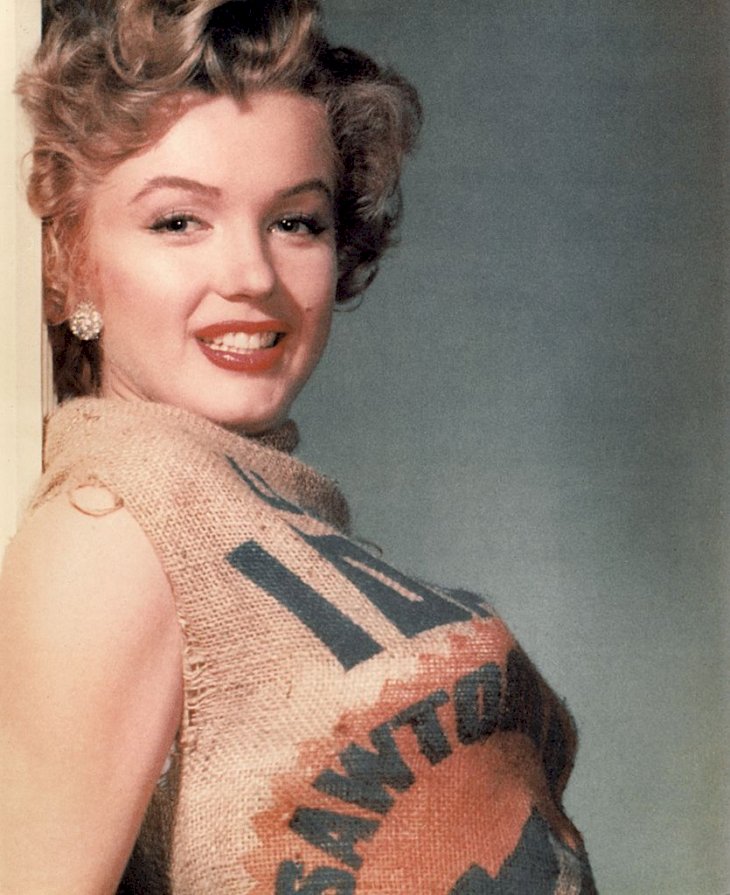 Getty Images
In 1951, Twentieth Century Fox released pictures of Marilyn Monroe in a potato sack dress. The starlet looked as gorgeous as ever in the inexpensive make-shift dress as if she were in one of her typical stylish garments.
However, just because the images looked beautiful, that didn't stop the curiosity surrounding them. When fans and publications searched for the backstory behind the dress, they got two, making it even more mysterious.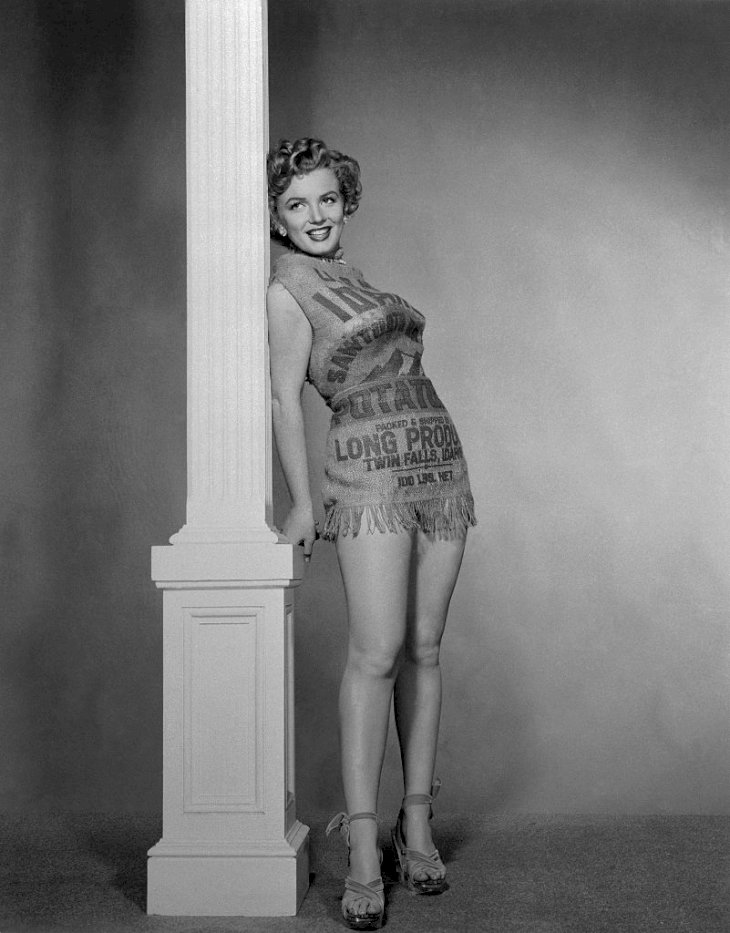 Getty Images
The first story is that the studio set up the shoot to promote Monroe's beauty. Sources explain that they put Marilyn in a potato sack dress to prove that she could make anything look good, but that story is boring.
The second story details a subtle feud between Marilyn and a journalist who criticized her outfit at a party. The columnist called Marilyn's ensemble cheap and vulgar and said she'd look better off in a potato sack.
Clapback Queen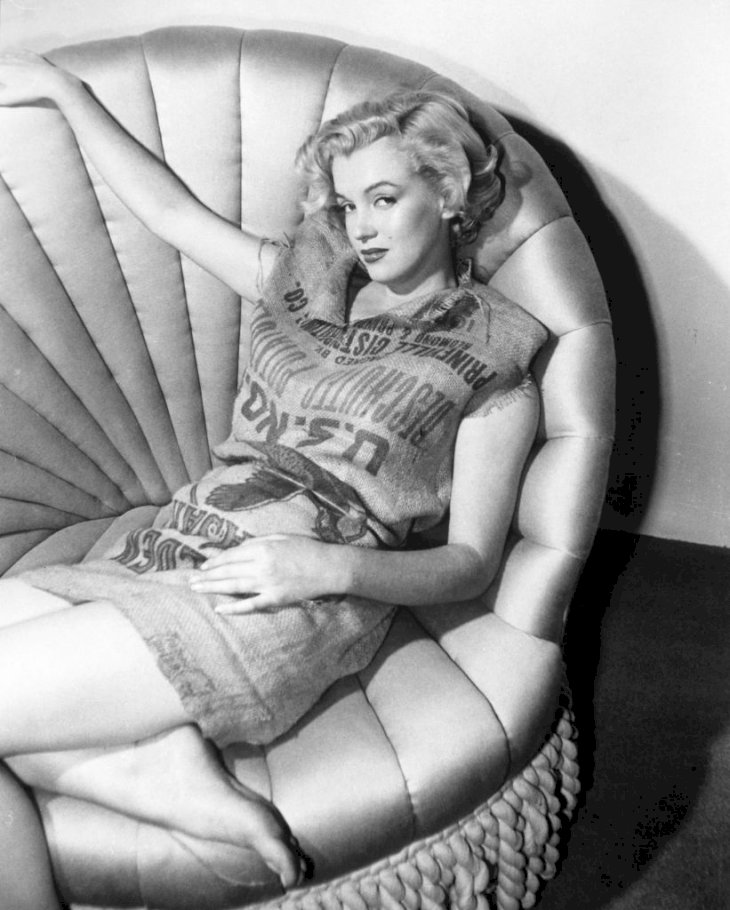 Getty Images
While it is possible that Fox Studios set up the entire shoot for publicity, we prefer going with the cheekier story. If the journalist's story is true, that will make Marilyn Monroe the queen of clapbacks for sure.
Marilyn allegedly set up the shoot with Twentieth Century Fox to get back to the writer in this story. We are sure this outfit caught their attention more than the slinky red dress that they criticized in the first place.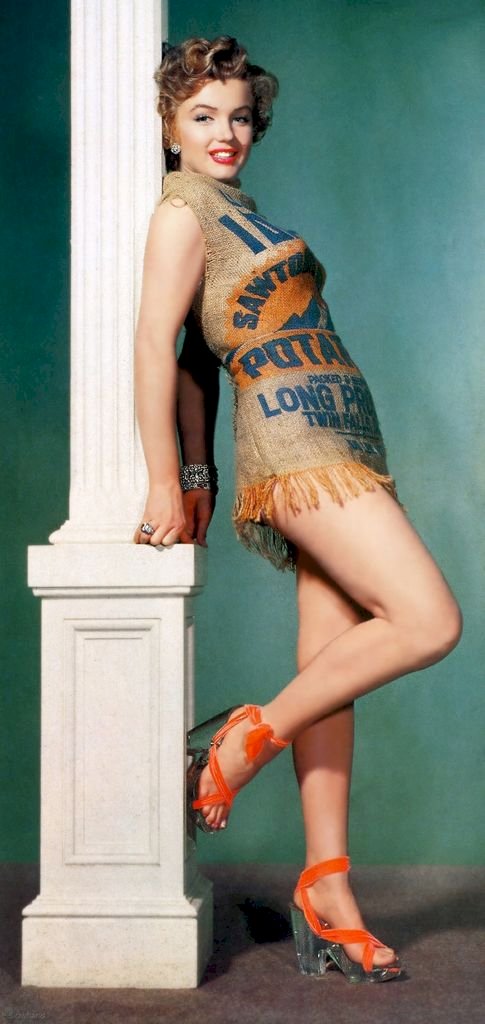 Getty Images
The images of Marilyn in the potato dress gained so much publicity that the potato company benefited from it. Farmers at the Idaho Potatoes farm even sent the starlet a sack of potatoes to thank her.