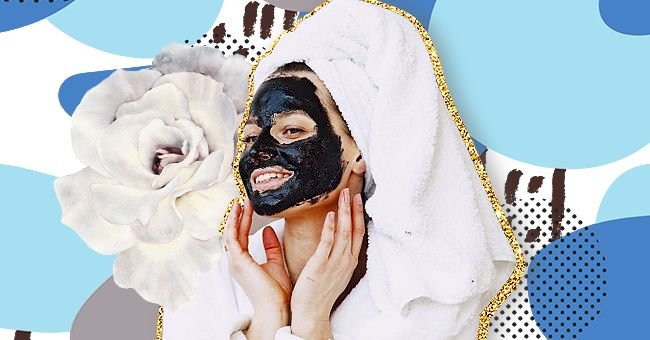 Hollywood's Holy Grail Skincare Products
Looking at the stars who grace the red carpet it's easy to assume their stunning looks and flawless skin is simply genetics. However, this is not the case.
A-listers tend to take great care of their skin with extensive skincare routines to protect their youthful good looks. These Hollywood holy grail products are definitely worth checking out.
1. Pixie Glow Tonic
Pixi's Glow Tonic, $21.95, is a cult favorite for a reason. Rumor has it everyone from skincare experts to celebrities can't get enough. In fact, supermodel, Jourdan Dunn swears it changed her skin.
"My toner is the Pixi Glow Tonic. Cult Beauty's blog raved about it and Caroline Hirons' raved about it, so I was like, 'I've got to try it!' Now I'm hooked! I just love the feeling that it leaves on my skin. It exfoliates as well, so I feel like it's really doing its job."

Said Jourdan in an interview with IntoTheGloss.
2. iS Clinical Cream Cleanser
When Sophie Turner graced our screens as Sansa in Game of Thrones, many were taken with her flawless looks. The star revealed in a recent interview that she relies on two main beauty products to keep her skin perfect.
She uses "micellar water and iS Clinical Cream Cleanser, $40." The cleansing cream is known for its anti-inflammatory properties and filled with nourishing botanical oils to deep clean the skin. Chrissy Teigen is reportedly also a fan of the brand.
3. Beuti Skincare Beauty Sleep Elixir
Ever wondered how royals stay looking naturally stunning? People magazine reportedly uncovered the secret behind Duchess of Cambridge, Kate Middleton's flawless beauty.
According to the magazine, Kate has sensitive skin and uses the Beuti Skincare Beauty Sleep Elixir, $65. The 98% organic face oil contains soothing ingredients such as camellia oil, bitter cherry seed oil, and seabuckthorn oil which is perfect for sensitive skin.
4. Origins Clear Improvement Active Charcoal Mask
"I hate being oily, so I do lots of sh*t to my face to make my pores look smaller! I love this charcoal mask from Origins because it makes my skin look extra smooth. I've tried a bunch of charcoal masks and this one trumps them all. Not only does it dissolve and suck out the dirt from my pores, it's not drying like many other charcoal-based masks."

Said Khloe.
5. Mario Badescu Oil Free Moisturiser SPF30
"This moisturiser protects against sun damage, doesn't clog my pores, and contains green tea extract, a great antioxidant!"

wrote Zendaya in the post.
6. First Aid Beauty's Eye Duty Triple Remedy
"What's really great is First Aid Beauty's Eye Duty Triple Remedy—if you get dark circles, it's the shit. I'll put it on, it feels all good and cold, go have a coffee, and that's the bomb."

Selena told IntoTheGloss.