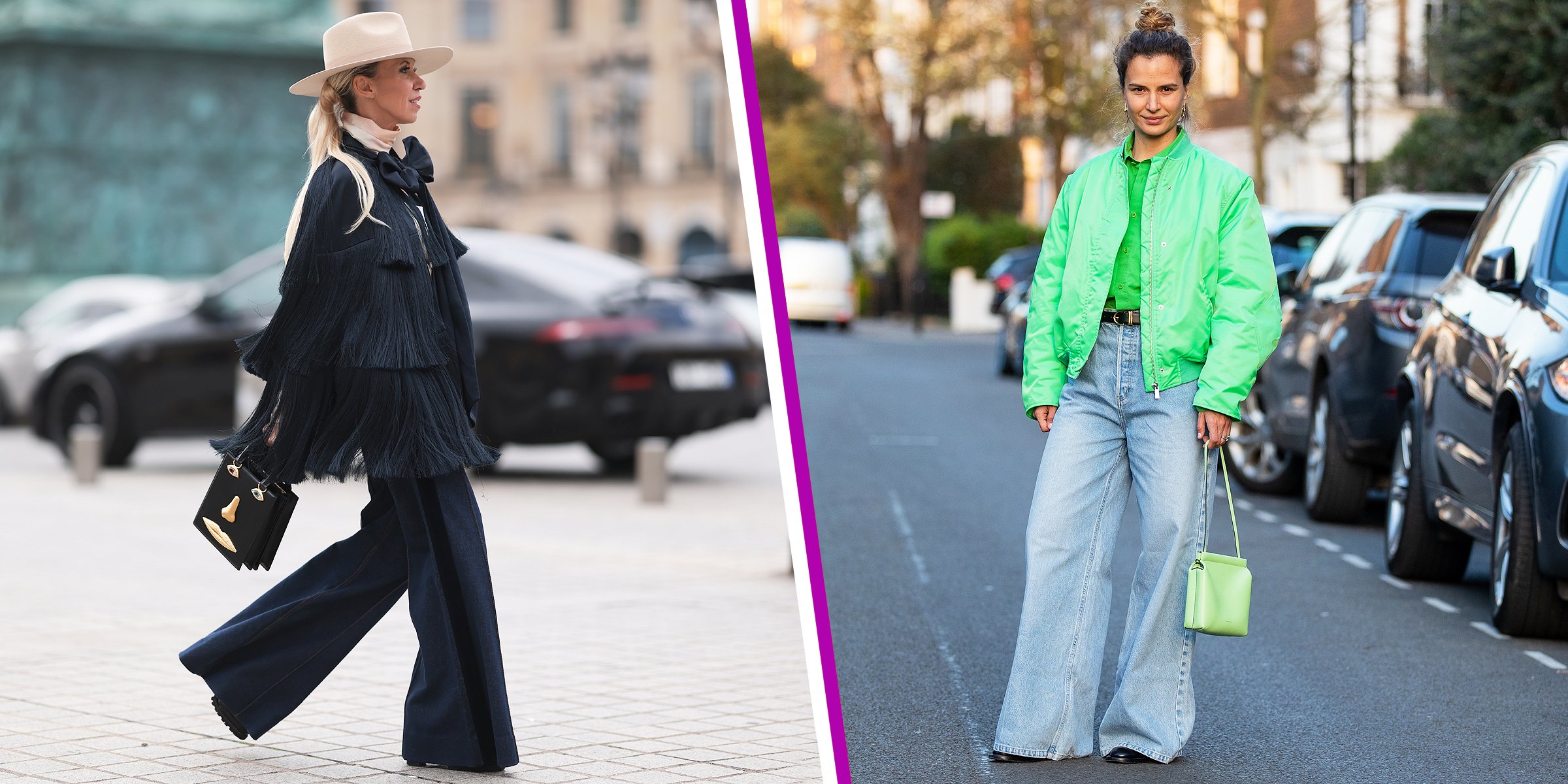 Wide-leg pants looks. | Source: Getty Images
Tips for Styling Wide-Leg Pants and Looking Good While at It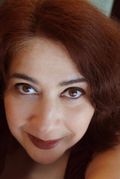 New trends can be tricky to follow without making those awful fashion blunders. Here are some tips on how to wear those new-look wide-leg pants and look good doing It.
If you are tired of skinny-leg pants, reach into your closet for those flowing wide-leg pants that look great and feel even better. Comfort with style is a dream, and you can have it all with those wide-leg pants that come in every fabric and variation you could wish for.
From fluid silk knits to denim, plaid, and even leather, wide-leg pants are here and paired with the right complement; they can take you from funky fun at the beach, to the boardroom, to a romantic evening out on the town. Here are some tips for styling it and getting it right every time.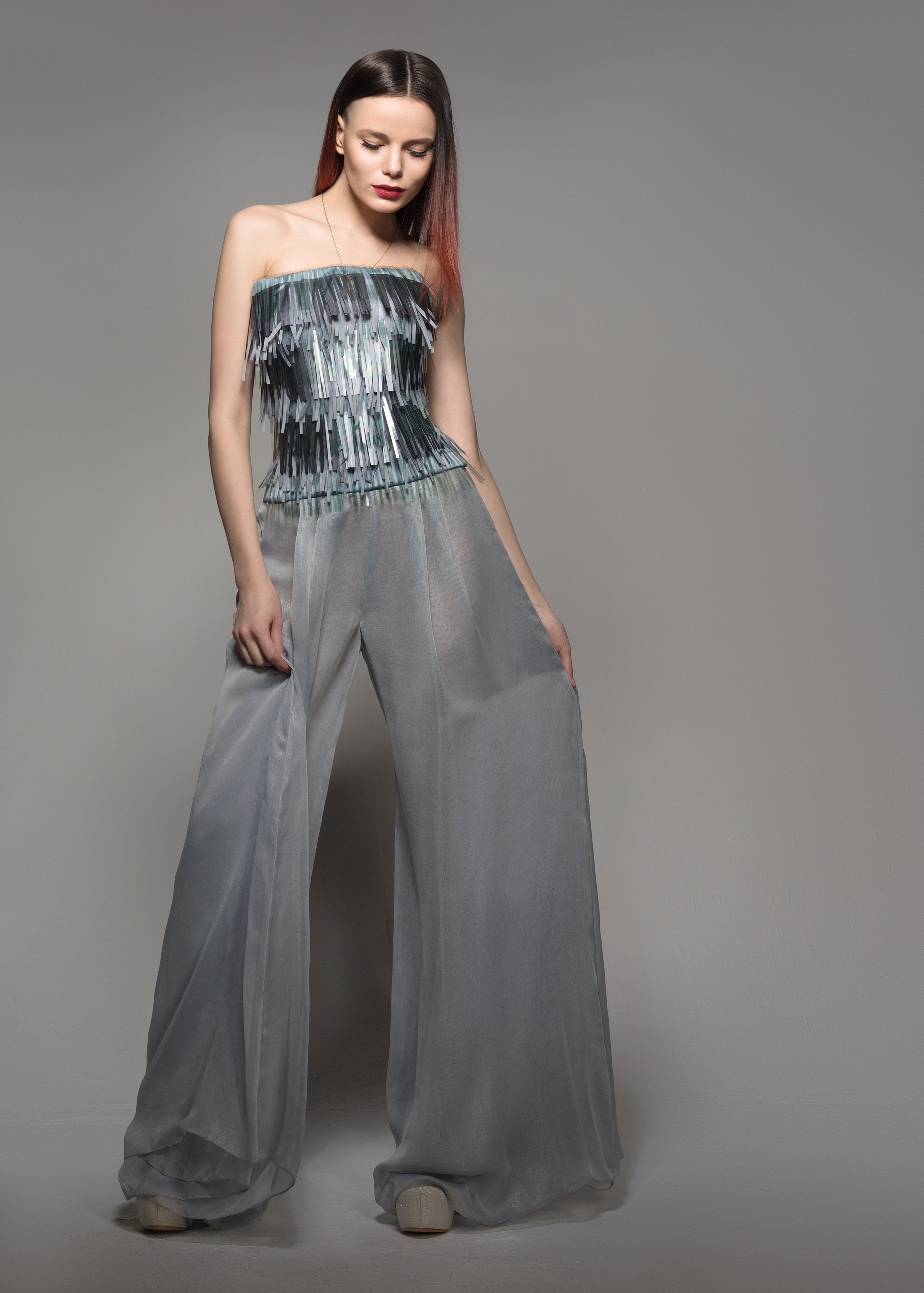 Wide-leg pants paired with a corset top. | Source: Getty Images
Nothing is more flattering to every body type than wide-leg pants. On the full-bodied, the flowing lines draw the eye down and away from problem areas; on the skinny, the wide-leg pants add fullness and curvy allure.
The flowing wide-leg pants can be street-wise or sophisticated, casual or formal.
The trick for making the wide-leg pants the best weapon in your fashion arsenal is how you combine them, a play on forms, texture, and volumes to take you from merely acceptable to over-the-top hot.
Monochrome
If you are a little uncertain, one way to go with your wide-leg pants is the ever-classical, always-chic monochrome. Either wear the blouse, top, or tunic of your choice to match your pants exactly, or opt for a subtle gradient on the same tone, be it grey, beige, ivory, or (why not) vivid jewel colors.
Just make sure you stay in the same color palette for a cool, coordinated look that breathes sheer sophistication and effortless chic. Accessorize within the same shades, and opt for nude-look shoes.
Denim
Yes, you can get your denim in a wide-leg cut too. Somehow the wide-leg cut gives those eclectic ubiquitous jeans a fresh charm that makes them look absolutely gorgeous with soft silk or satin blouses.
Contrast the coarse denim with soft shirts or ultra-feminine vintage blouses, but make sure those flowing sleeves taper down to a slim waist or a crop to balance out the silhouette. A soft sash or a feminine waist detail complements the mannish denim beautifully.
With Knits
Nothing looks better with wide-leg pants than knits. Whether they are wide, flowing, short, or closefitting, a quality knit in a solid color will bring your look together. The key word is quality, of course.
A lovely fluid knit will complement your wide-leg pants, but so will a bulky, chunky coarse artisanal sweater. You can opt for monochrome, contrast, or complementary colors, but remember, the bolder the contrast, the simpler the silhouette should be.
Leather
That staple of the feminine wardrobe, the leather pants, can now be found in the wide-leg cut, and to be honest, it looks better than it ever did as a skinny-leg garment. The wide leg adds a vintage sophistication that pairs up divinely with wide shoulders, silk shirts, and wide belts.
Wide-leg leather looks best in classic black or caramel, and you can coordinate it with tweeds, wool, silk, or faux fur. You can also opt for boldly-printed vibrant shirts to go with your wide-leg leather for an exotic look.
With a Sheer Mockneck
Play with contrasts, be it in colors, volumes, or textures. You can take your outfit to the next level by coordinating your tailored wide-leg pants with a sheer mockneck top that adds flow and volume without obscuring your silhouette.
Tucked into the waist or flowing free, the sheer fabric will complement the wide-leg look, giving the illusion of delicate layers, while the mockneck will hint at simple, effortless elegance.
With a Bralette
The flowing wide-leg pants can be street-wise or sophisticated, casual or formal. Wide-leg pants can travel far, and from pared-down elegance, step out onto the streets teamed up with a bralette for a fun and funky look.
Wear your bralette with simple pull-on wide-leg pants that hint at leisure in a knit fabric or a soft novelty satin. This look also looks great teamed up with a short, cropped hoody or a fun bolero jacket.
With a Billowy Blouse Tucked In
Nothing is more feminine than an oversized blouse tucked into pleated wide-leg pants. Pick a blouse or a shirt with a very simple cut in a soft fabric that gives you plenty of volume to play with but allows for a tuck into a slim waist.
Contrast the soft flowing blouse or shirt with crisp pleats and bold, dramatic accessories to take your apparently simple look to the next level. Remember, simple doesn't mean boring or frumpy.
With a Tunic Worn Open
Wide-leg pants invite contrast in form and length; nothing works better with a long tunic and a short top underneath. You can match the top and pants and play a bold contrast on the longer tunic, or match the tunic and pants, adding a bright note with the top.
You can use contrasting prints on the top and pants and bring them all together with a dark, sober tunic. The loose tunic over the wide-leg pants is particularly flattering for the oversize figure.
With a Corset Top
One of the most attractive pairings for the wide-leg pants, if you have the confidence to carry it off, is wearing it with a corset top. The frankly sensuous look of the corset top contrasts beautifully with the flow of the wide-leg pants.
You can pair a daring black lace corset top with black satin wide-leg pants for a night out or a white cotton lace corset top with denim wide legs for a picnic. Whatever the mood you choose, the contrast is provocative and eye-catching.
Layered up for an Eclectic-Cool Effect
The wide-leg pants are versatile and a must for the urban wardrobe. Throw your wide-leg pants together with a cable knit, a silk shirt, and your favorite cashmere overcoat. The more you mix volumes and textures, the better it looks.
Find your own favorite, mixing and matching our suggestions and the look that best suits you and your lifestyle.