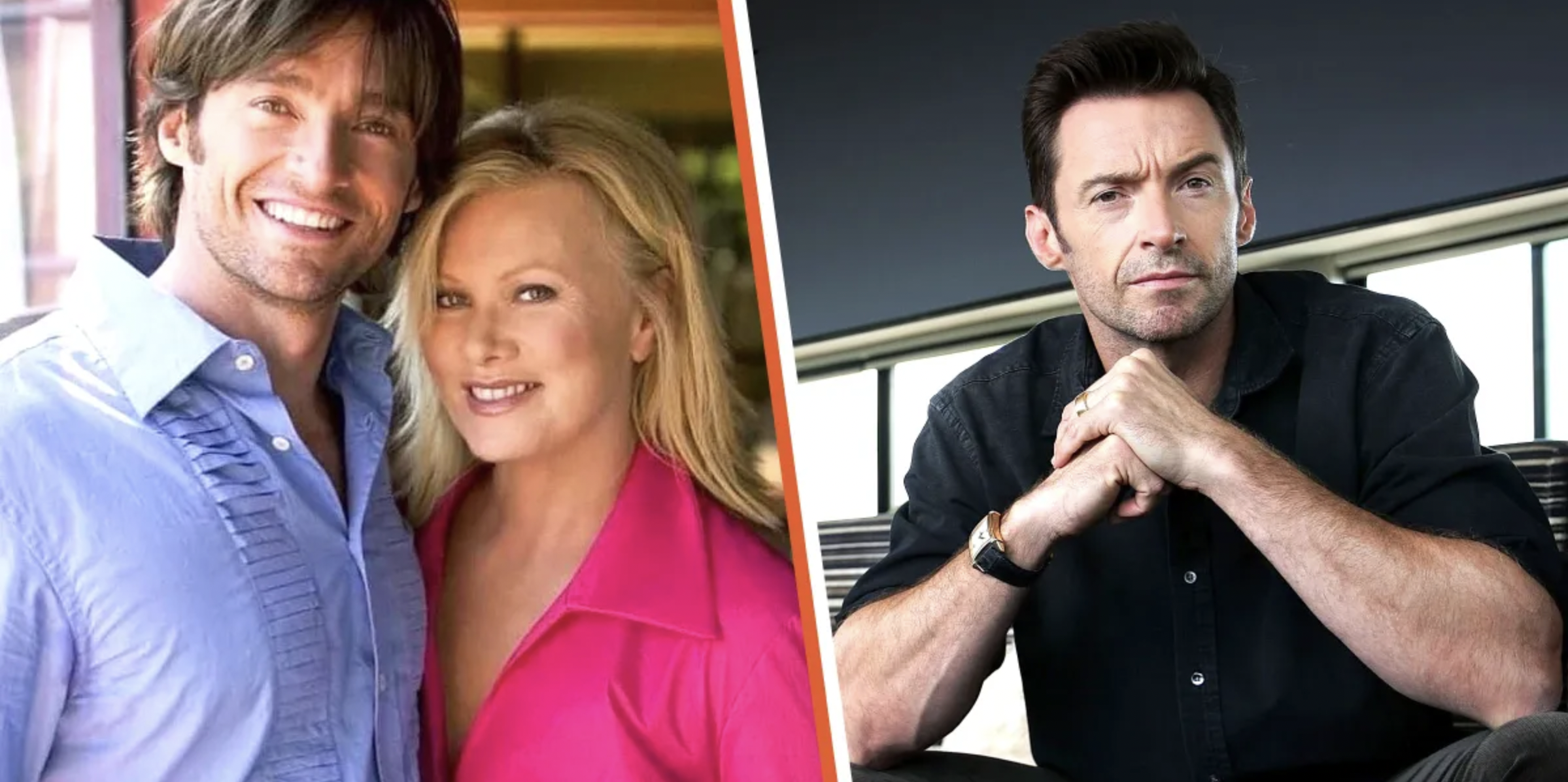 Hugh Jackman and Deborra-Lee Furness | Source: Getty Images
'I Thought It Was Grandma': Hugh Jackman's Wife Blasted on Their Beach Pics Yet He Loves Her 'With All My Heart'

Recently, Hugh Jackman's wife faced criticism regarding her beach appearance in their shared photos.
In response to the age gap between them, Jackman revealed the story of how he fell in love with his wife.
Addressing gay rumors, Jackman praised his life partner as they celebrated their 27th wedding anniversary.
Acclaimed actor Hugh Michael Jackman and his wife, Deborra-Lee Furness, recently enjoyed a beach getaway just days before celebrating their 27th wedding anniversary. However, Furness was criticized for her appearance during the vacation.
Both hailing from single-parent families, the couple met when they were single and have since shared a strong bond. Jackman, best known for his roles in "The Wolverine" and the "X-Men" series, reflected on his life before meeting Furness.
He had experienced a challenging relationship during his time in drama school and was content in his singlehood. As a student, Jackman recalled having only 120 dollars a week to live on until he turned 26, but his life took a turn for the better when he met Furness.
The two first encountered each other in 1995 on the set of the Australian drama series "Corelli." Jackman has fond memories of that meeting and claimed it was a significant improvement over his single life.
"It was ten times better than my single life," Jackman said. The actor was immediately struck by Furness' beauty, humor, and vibrant personality, admitting to having an instant crush on her. "And she had a confidence in herself. I had a massive crush on her instantly," he added.
In a whirlwind romance, the couple married on April 11, 1996, in Melbourne, Australia, less than a year after their initial meeting. They have often shared cherished photos from their wedding day to celebrate their love and commitment.
Following their marriage, Jackman and Furness chose to adopt two children. They welcomed their son, Oscar, in 2000 and their daughter, Ava, in 2005. The Australian couple, with differing views on parenting, found their pasts merging as they embraced their roles as parents.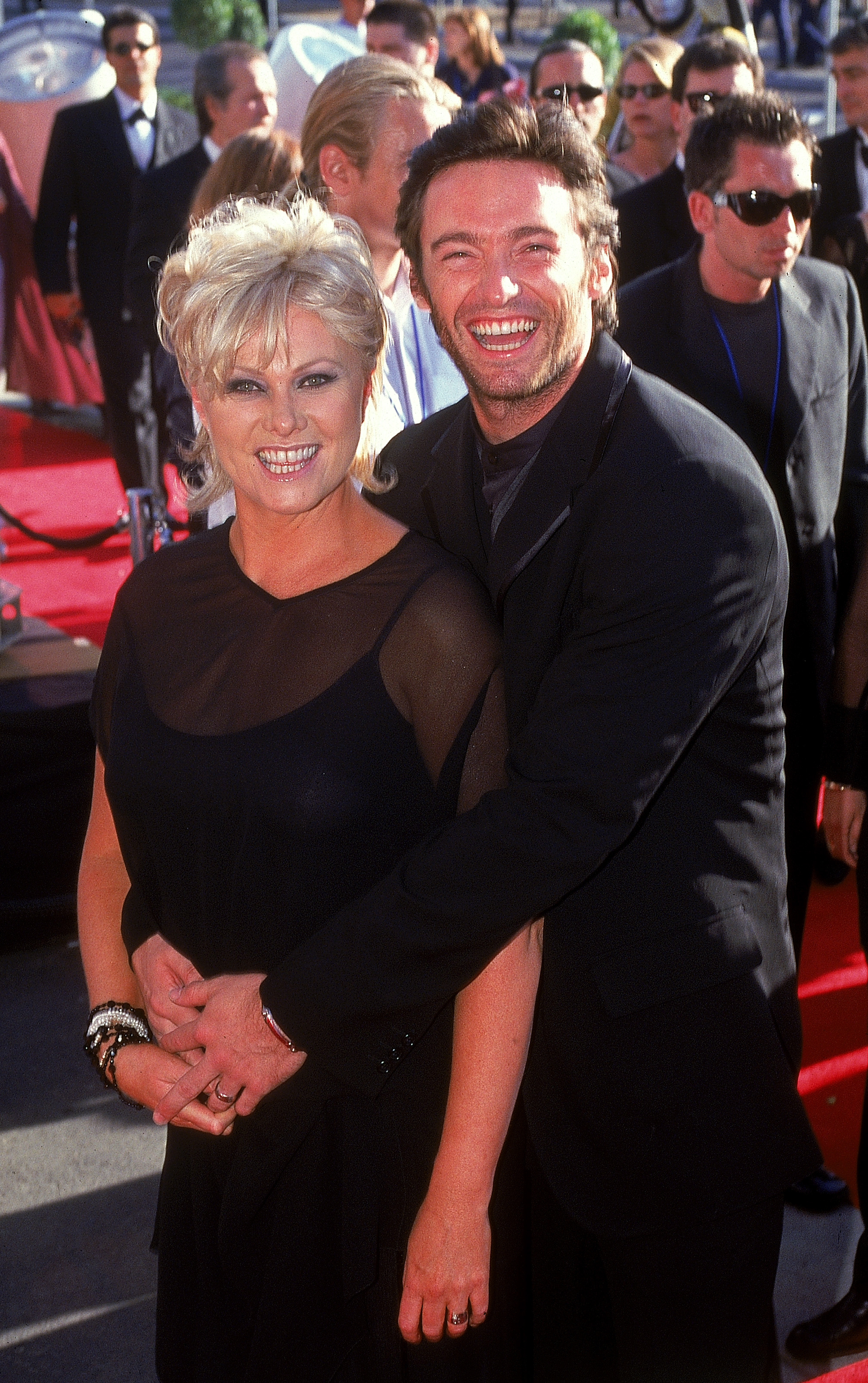 Actor Hugh Jackman (R) and his wife Deborra-Lee Furness at the Fox Studios gala opening held at Fox Studios on November 2, 1999 in Sydney, Australia | Source: Getty Images
Jackman, who also starred in "Logan" and "Real Steel," discussed the dynamics of his relationship with Furness and their approach to parenting.
The couple never had explicit conversations about raising their children before adopting. Still, they agreed to love and support each other without arguing, confident they could figure out the rest together.
Reflecting on their early days, Jackman shared that within just two weeks of knowing Furness, he knew he wanted to spend the rest of his life with her. The couple's enduring bond serves as a testament to their commitment and love for one another as they continue to navigate life's challenges together.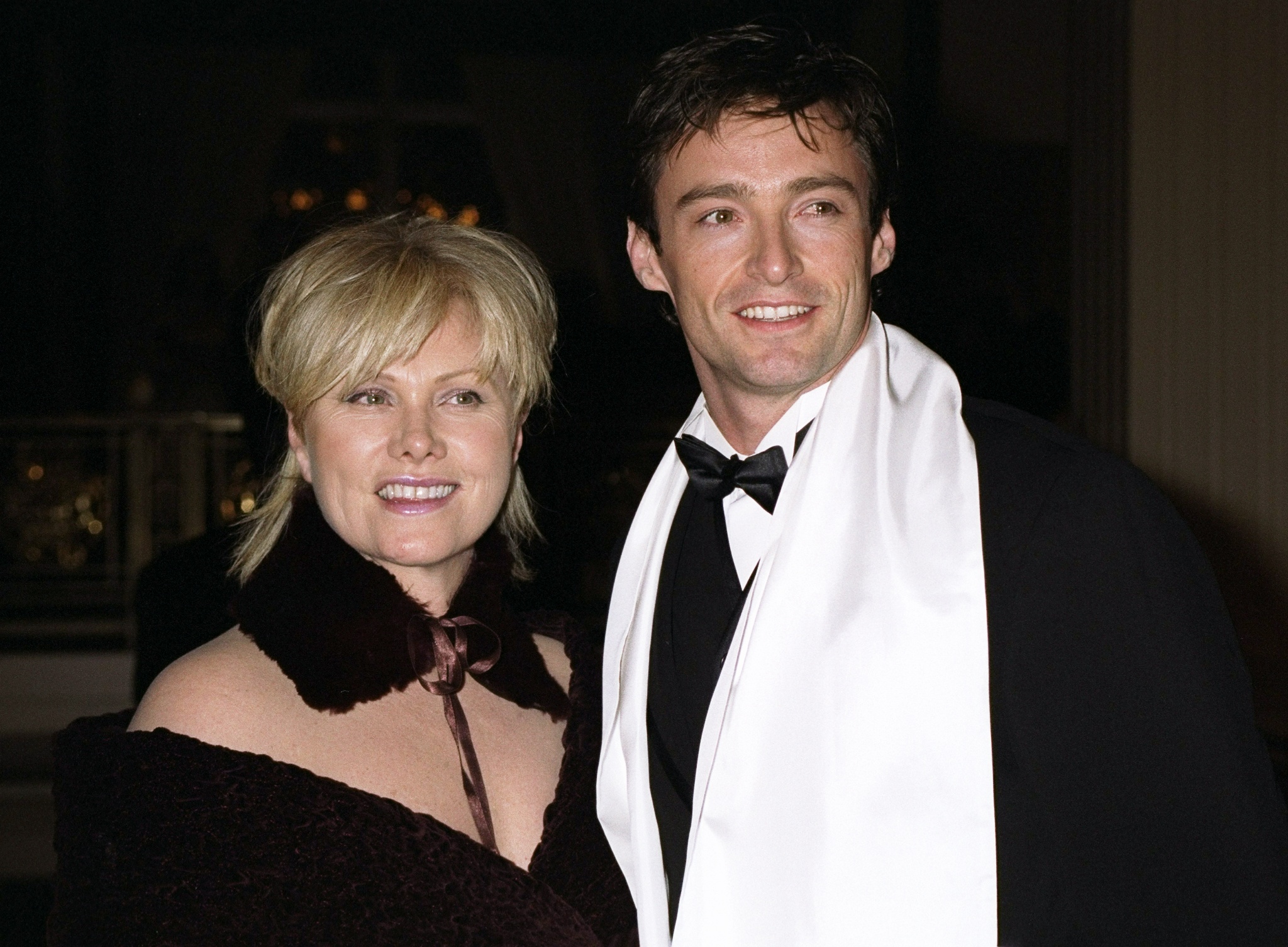 Actor Hugh Jackman and his wife, actress Deborra-Lee Furness, arrive at the Waldorf-Astoria for the American Museum of the Moving Image's Salute to Julia Roberts. | Source: Getty Images
Hugh Jackman's Wife Was Criticized for Her Appearance
Australian couple Hugh Jackman and Deborra-Lee Furness recently spent their Easter weekend at Hampton Beach in New York, enjoying a swim on a cool day. The pair were seen taking a dip in the water, with Jackman assisting his wife as she exited the waves.
Furness, 67, chose a casual beach look, wearing a full-sleeved black shirt and coordinating bikini bottoms. Jackman, 54, opted for a shirtless appearance, showcasing his toned physique, and wore a pair of blue board shorts.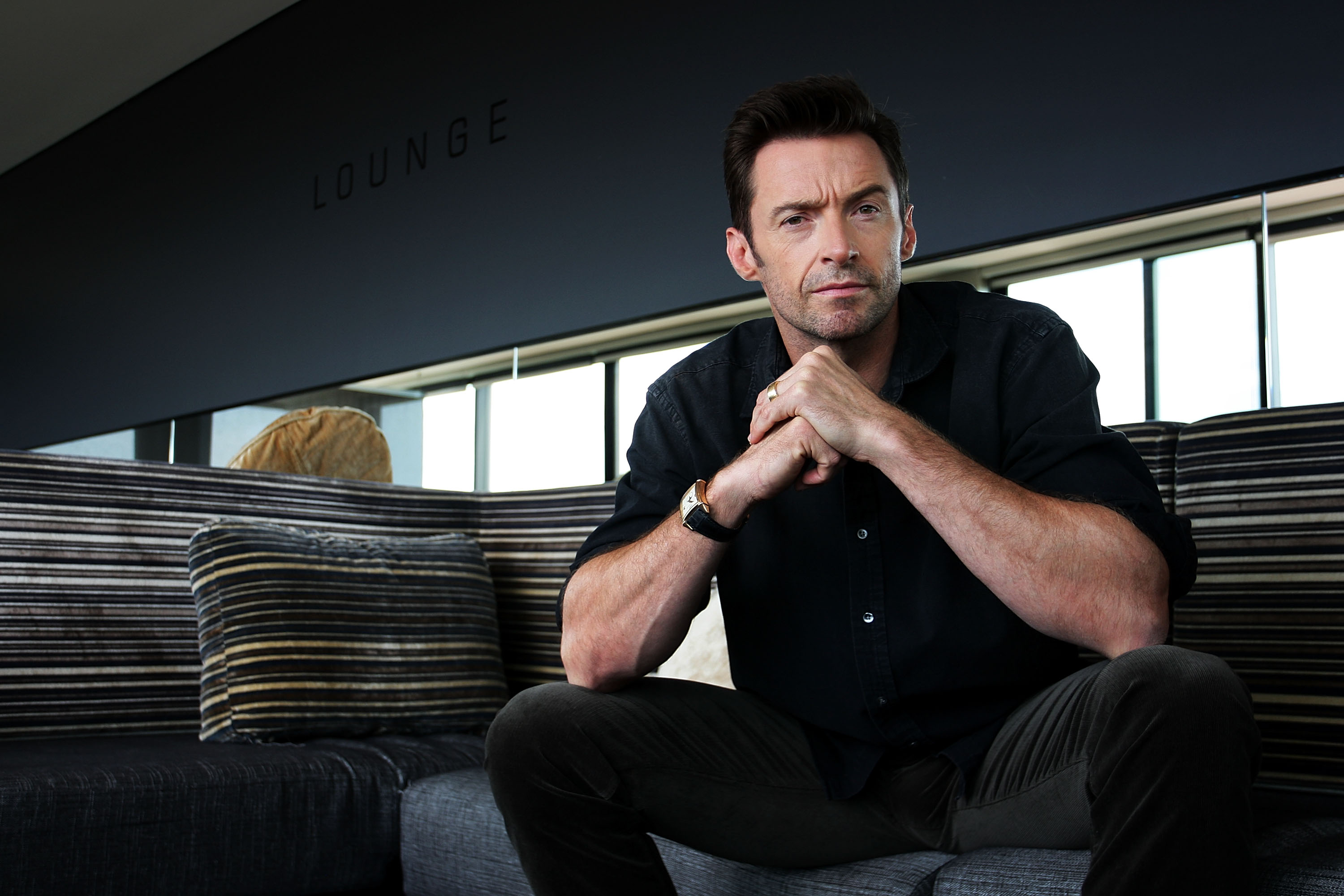 Australian actor Hugh Jackman posing during a photo call to promote his film "Real Steel" at the Intercontinental Hotel on September 27, 2011 in Sydney, Australia | Source: Getty Images
The actor was seen holding onto his wife's arm, helping her out of the water before they both toweled off and walked back to the shore. Furness appeared comfortable and content, sporting her glasses and tying her blonde hair up in a loose knot.
After photos of the couple's beach outing surfaced on social media, some individuals criticized Furness, insinuating that she was too old for Jackman.
One user commented that she looked like his mother, while another referred to her as a grandmother. Another person made light of the couple's affection for one another by suggesting that Jackman was trying to throw her into the water.
"She looks like his mother........time for an upgrade Hughie!!" one person commented. Meanwhile, another said, "I thought it was grandma." One social media user suggested Jackman was trying to throw her into the water and said:
"Look loved up? he looks like he's trying to Chuck her to sharks [sic]."

A netizen's comment on Hugh Jackman and his wife, Deborra-Lee Furness' beach getaway in NYC | Source: Facebook.com/DailyMail

A netizen's comment on Hugh Jackman and his wife, Deborra-Lee Furness' beach getaway in NYC | Source: Facebook.com/DailyMail

A netizen's comment on Hugh Jackman and his wife, Deborra-Lee Furness' beach getaway in NYC | Source: Facebook.com/DailyMail
Despite the negative remarks, the couple appears unfazed by the comments, and their love for one another remains strong. The Hollywood star has frequently expressed his admiration and appreciation for his wife, demonstrating that their bond transcends any external criticism.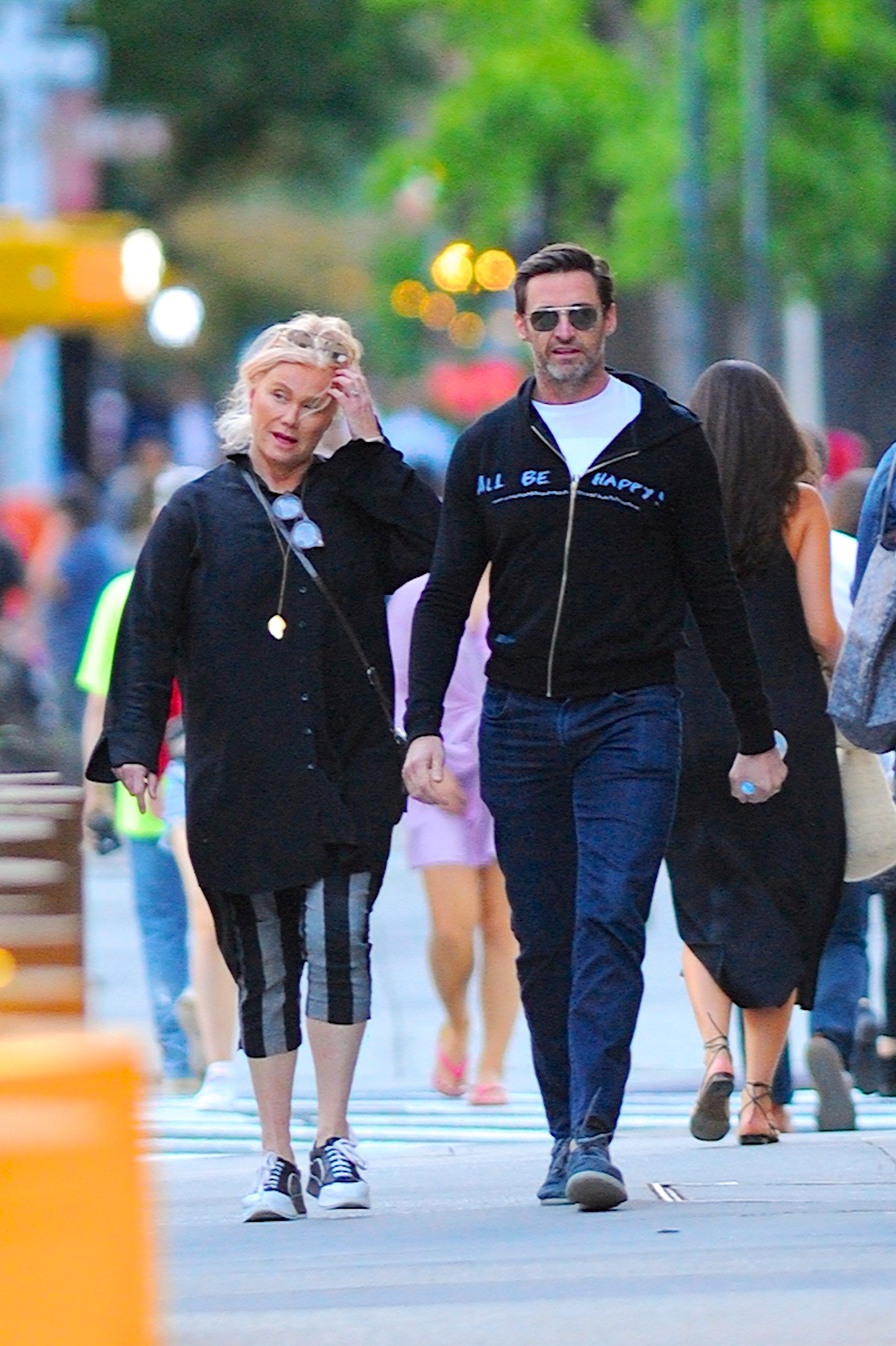 Hugh Jackman and wife Deborra-Lee Furness seen out and about in Manhattan on September 25, 2019 in New York City. | Source: Getty Images
Hugh Jackman Loves His Wife Unconditionally
Hugh Jackman and Deborra-Lee Furness may be a beloved couple today, but their relationship faced challenges in its early stages, with many criticizing their 13-year age difference.
Furness grew increasingly worried about the mounting criticism and what the future might hold for their relationship. Despite these obstacles, the couple has persevered and overcome numerous challenges together.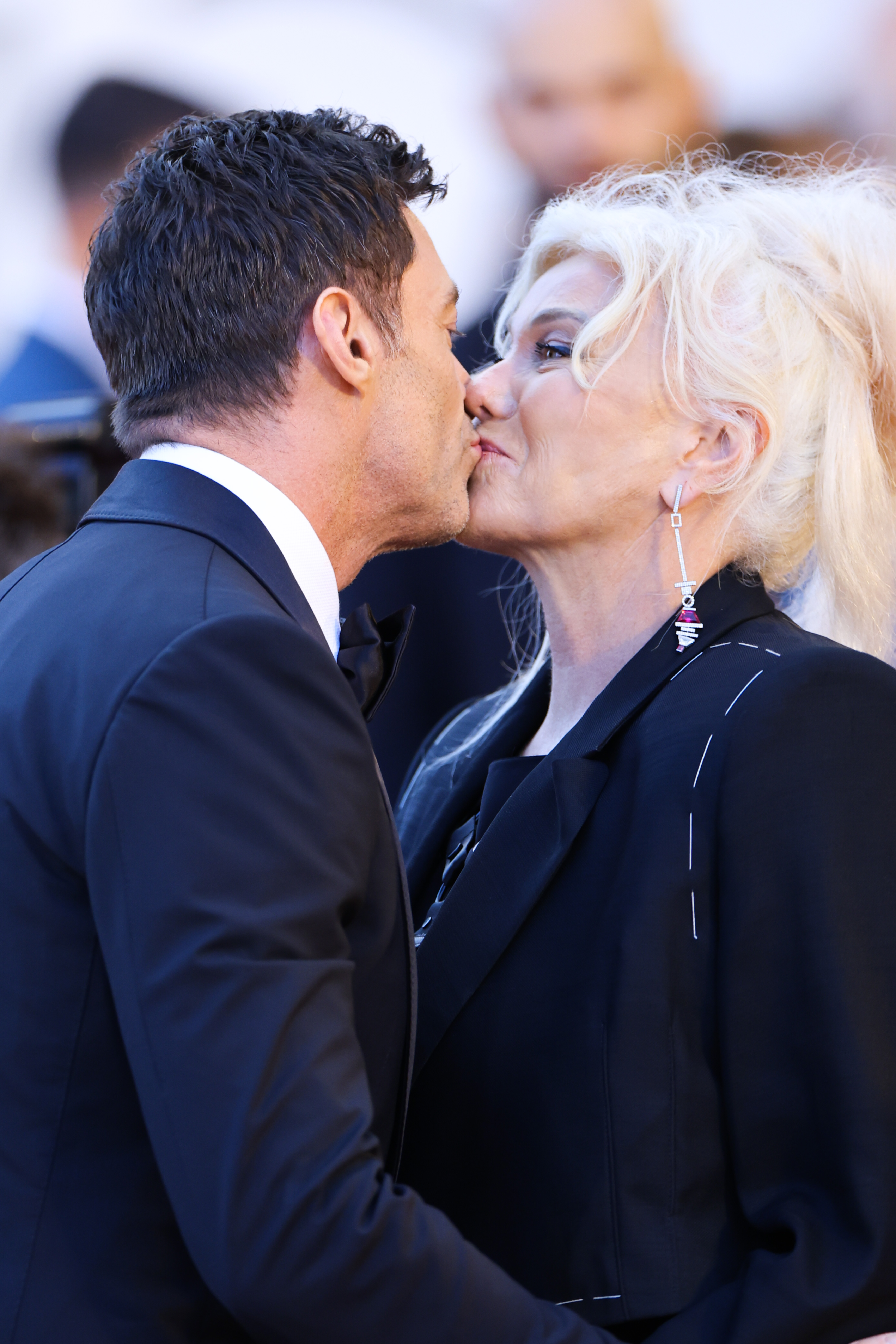 Hugh Jackman and Deborra-Lee Furness on red carpet for "The Son" at the 79th Venice International Film Festival on September 7, 2022 in Venice, Italy | Source: Getty Images
In November 2011, Furness recalled hearing rumors that their marriage was a sham and that her husband was secretly gay. She revealed that she had been subjected to unkind comments, primarily because she was married to the actor who portrayed "Wolverine."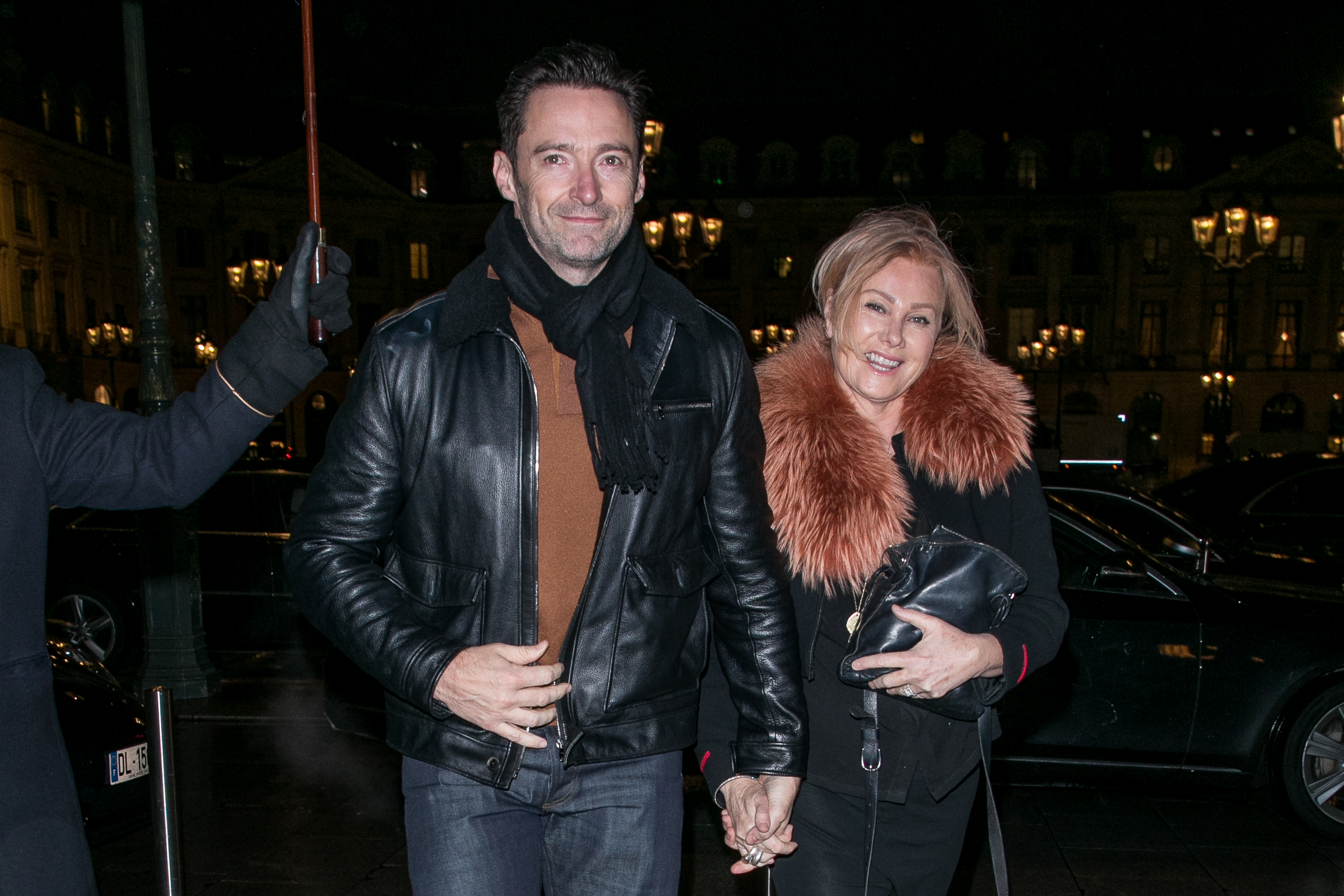 Actor Hugh Jackman and wife Deborra-Lee Furness spotted on January 16, 2018 in Paris, France | Source: Getty Images
By February 2013, Jackman, who had been married to Furness for nearly 17 years at the time, acknowledged that the gossip and speculation surrounding his sexuality had affected his wife. He noted that she spent more time online than he did and shared her frustrations:
"Just recently, it bugs her. She goes: 'It's big. It's everywhere!'
A few months later, in July 2013, the couple addressed their experiences and quashed the rumors in a joint interview. Jackman firmly dismissed any speculation about his sexual orientation, admitting that such rumors indirectly targeted his wife. He expressed:
"If I was [gay], I would be. It's to me not the most interesting thing about a person anyway, but I do get frustrated for Deb because I see Deb go, 'Ah, this is crazy.'"
The couple's resilience and ability to confront these challenges together have only strengthened their bond over time.
In response to rumors labeling their marriage as a sham, Furness and Jackman found the claims to be both unfounded and offensive. They also suggested that Jackman's portrayal of Peter Allen in Broadway's "A Boy from Oz" could have contributed to the speculation.
Furness expressed her frustration with the baseless rumors, finding it absurd and irritating that people would form opinions on something entirely untrue. Despite such challenges, the couple's relationship remains strong, and they frequently express their affection for one another.
On April 11, Jackman commemorated their 27th wedding anniversary with a heartfelt social media post featuring a tender photo of the couple. In the image, Furness and Jackman appeared joyful, with her head resting on his shoulder.
The "The Greatest Showman" star shared his immense love for Furness and appreciation for the life and family they had built together. A portion of his caption read:
"Your laughter, your spirit, generosity, humor, cheekiness, courage and loyalty is an incredible gift to me. I love you with all my heart."
Jackman and Furness remain unfazed by critics and continue to exemplify a loving, supportive relationship for fans both inside and outside of Hollywood.